Twitter Locks Out Christian Conservative News Site Over Old Tweet About Gay Sex Health Risks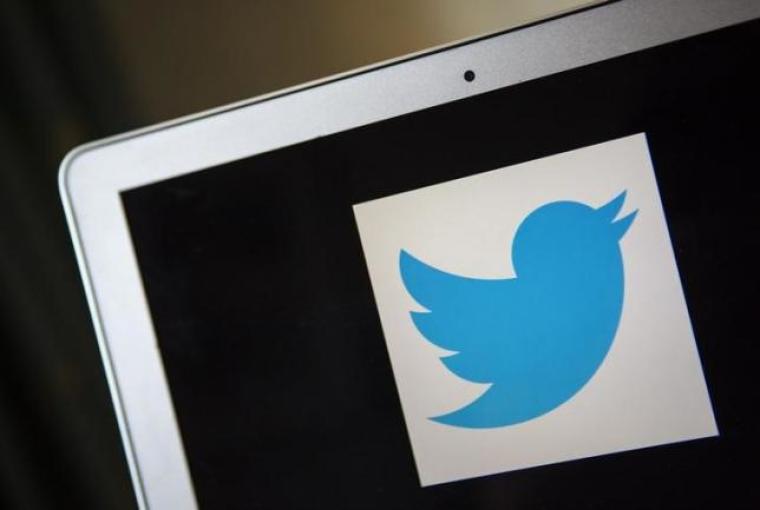 A pro-life social conservative news site says Twitter locked its account for nearly a day over a four-year-old post explaining how unprotected homosexual sex has contributed to a rise in sexually transmitted diseases.
LifeSiteNews voiced concern Thursday night after its Twitter account had been placed on lock after Twitter administrators said the news site had violated its rules on "hateful conduct."
In a message notifying LifeSite of the decision, Twitter cited a tweet from Jan. 10, 2014.
The tweet in question links to an op-ed by molecular biologist and microbiologist Gerard M. Nadal titled "Why HIV, syphilis, and gonorrhea are rising among homosexuals." Nadal responded to the claims that the rise in such diseases can be attributed to "inadequate testing among people stymied by homophobia and limited access to health care."
Nadal laid out a number of other reasons for the rise in STDs and cited sources such as the Centers for Disease Control and Prevention and The New York Times. Nadal concluded that "the truth of the matter is that 56 percent of all HIV cases in this country are concentrated in a group representing 2 percent of the population. That's not because of persecution from without, but a suicidal impulse from within."
Twitter told LifeSite that its "hateful conduct" policy bans harassment of people based on their sexual orientation and gender identity among other social identifiers. LifeSite wasted no time in launching an online petition against the Twitter lockout that was signed by over 7,800 people.
"This total intolerance for even reporting government health dept statistics that reveal the health dangers of homosexual activity betrays what Peter Thiel, himself a homosexual, previously called a totalitarian mindset in Silicon Valley," Steve Jalsevac, co-founder and president of LifeSiteNews, said in a statement. "Twitter is now trying to force news agencies to report only what is acceptable to their personal, biased views and shutting down balanced, factual reporting on the homosexual issue."
The only way that the organization could regain access to its Twitter account was to either take down the offending tweet or appeal Twitter's decision. Refusing to remove the tweet, LifeSite appealed on grounds that the article linked in the tweet cited reputable sources and wasn't intending to spread violence, threats or harassment.
On Friday, Twitter restored LifeSite's access to its Twitter page.
"We have restored your account, and we apologize for any inconvenience this may have caused," a message to LifeSite Friday from a Twitter administrator said. "Twitter takes reports of violations of the Twitter Rules very seriously. After reviewing your account, it looks like we made an error."
Twitter's decision to overturn the lockout came after it was criticized by some in the LGBT community.
"Twitter, facts are facts and I as a gay man want to know the truth, even if it's 'the ugly truth,'" Twitter user J.J. Prieto wrote on Twitter. "Have you forgotten what happened during the first years of AIDS? Remember, 'Silence=death' slogan?"
In a statement, Jalsevac said he was pleased that Twitter corrected its error. However, he asserted that Twitter "needs to undertake major reform to prevent such ridiculous bans from occurring in the first place."
"[Bans] have been occurring far too frequently, revealing severe liberal bias by a significant number of Twitter staff assigned to monitor and make judgments on tweets," Jalsevac said.
The Christian Post reached out to Twitter for comment on this matter. A response was not received by press time.
A day before the LifeSiteNews account was locked, the outlet shared how one of its former reporters had been locked out of his Twitter account over a 2016 tweet that describes homosexual acts as a "sin" that "spreads disease."
"Twitter rejected my appeal early this morning, so I deleted the tweet in question," LaBarbera wrote in a tweet Friday. "[M]y [account] was then reinstated. Astonishing that Twitter would conflate inconvenient facts with 'abusive' 'hate.'"
Twitter and other social media sites have been accused over the last several years of having a bias against conservatives.
Although Twitter's policy also protects from "hateful conduct" on the basis of religious affiliation, the organization said Wednesday that it won't suspend the account of Nation of Islam leader Louis Farrakhan for his tweet that compared Jews to termites.