Twitter says misidentifying Muslim Boulder shooter as 'white Christian terrorist' is OK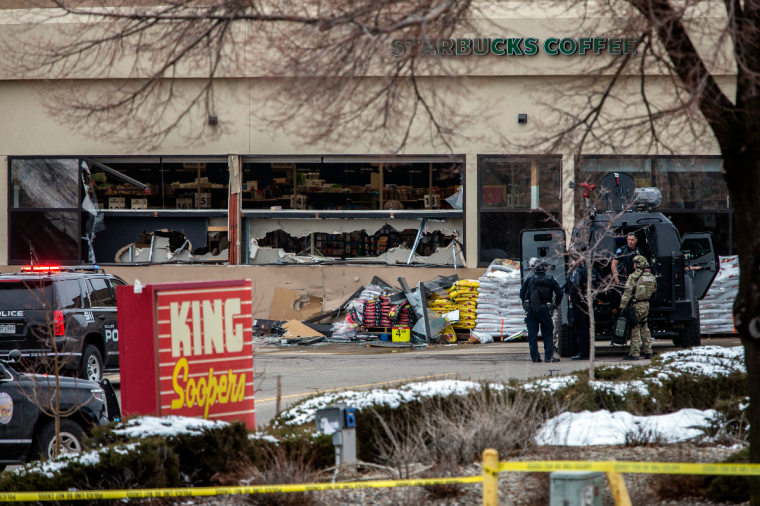 The man alleged to have murdered 10 people at a grocery store in Boulder, Colorado, was an anti-Trump Muslim immigrant, but Twitter has stated that tweets calling the suspect white and possibly Christian do not violate its misinformation policy. 
On Tuesday, police named Ahmad Al Aliwi Alissa, a 21-year-old Syrian Muslim man who had made social media posts critical of former President Donald Trump, as the suspect in the mass shooting.
Alissa was arrested and charged with 10 counts of first-degree murder, including the killing of a police officer who responded to the mass shooting at a King Soopers supermarket. A motive is not yet known. 
Before his social media accounts were taken down, The Daily Beast analyzed them and found that Alissa had posted about Islam, his criticism of Trump's immigration policies as well as his opposition to abortion and gay marriage.
On his now-deleted Facebook page, Alissa reportedly stated that he was "born in Syria 1999 came to the USA in 2002." Posts about jiu-jitsu and mixed martial arts dominated his page. 
Claims that Alissa was an Islamic State sympathizer are still pending further evidence, according to a report by The Federalist.
Before Alissa was named a suspect in the mass shooting, many took to Twitter claiming that the guilty party was white. Some claimed he was Christian. Many online commentators used the incident to bash white supremacy. 
Regarding tweets that falsely identified Alissa's racial or religious backgrounds, Twitter told Newsweek that such posts were not in violation of misinformation policies. Newsweek asked Twitter specifically about whether a tweet identifying Alissa as a "white Christian terrorist" violated its policies. 
"The Tweets referenced are not in violation of the Twitter Rules," a Twitter spokesperson was quoted as saying. "We will not take action on every instance of misinformation. Currently, our misinformation rules cover COVID-19 misinformation, synthetic and manipulated media and civic integrity." 
Among those claiming the shooter was white was Meena Harris, the niece of Vice President Kamala Harris. She posted a now-deleted tweet alluding to the Atlanta spa shootings, in which the chief suspect was a white Southern Baptist man who killed eight people. 
"The Atlanta shooting was not even a week ago. Violent white men are the greatest terrorist threat to our country," she posted hours after the Boulder shooting, as quoted by the Daily Mail.
Alissa's brother told The Daily Beast that Alissa had a history of violent behavior and was known to be paranoid, claiming that people were stalking him because of his religious beliefs.
"When he was having lunch with my sister in a restaurant, he said, 'People are in the parking lot, they are looking for me.' She went out, and there was no one. We didn't know what was going on in his head," explained the brother, adding that he believed the shooting was not "a political statement" but rather "mental illness."
"The guy used to get bullied a lot in high school. He was like an outgoing kid, but after he went to high school and got bullied a lot, he started becoming anti-social."
The brother told CNN that high school bullies made fun of Alissa's name and his identity as a Muslim.