Two Ex-Vatican Officials on Trial for Spending $500K Raised for Children's Hospital on Apartment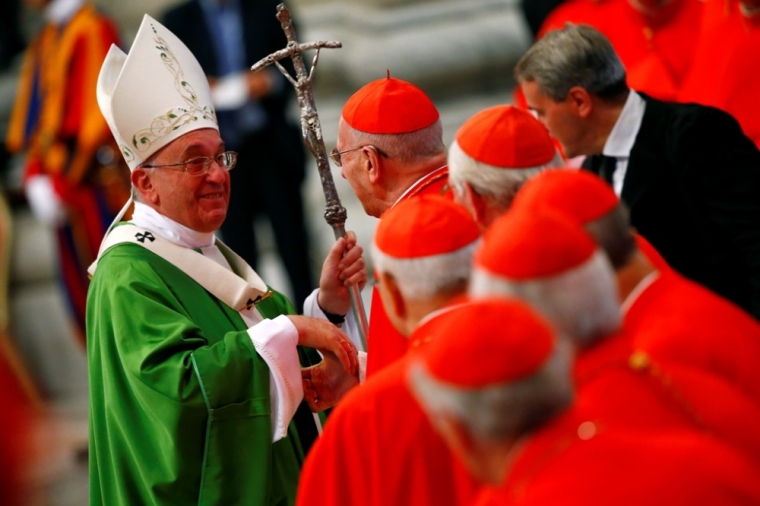 Two former top Vatican officials were in court Tuesday on allegations they spent nearly $500,000 raised for a children's hospital on an apartment renovation for a cardinal.
Catholic News Service reported that Giuseppe Profiti, who was president of Bambino Gesu hospital from 2008 to 2015, and Massimo Spina, the former treasurer, attended a nearly two-hour preliminary hearing before a Vatican court, facing allegations of embezzlement.
The indictment stated that Profiti and Spina extracted more than 420,000 euros for "completely non-institutional ends" to refurbish the apartment of Cardinal Tarcisio Bertone, the former Vatican secretary of state.
If found guilty, Profiti and Spina could serve between three and five years in prison, and face fines of over $5,000.
"According to letters released by investigative news reports, Profiti wrote Cardinal Bertone in late 2013, allegedly offering to pay for remodeling his residence using the foundation money in exchange for being able to use the top floor of the residence for work-related gatherings," CNS explained.
"In a letter of reply the next day, the cardinal allegedly accepted the proposal, adding that he would make sure the costs were taken care of by a 'third party' so that the foundation would not have to pay. However, the cardinal later said he paid the Vatican, which owns the apartment, 300,000 euros with his own money to cover the costs and had been unaware the foundation had already paid the contractor."
As CBS News reported, Prifiti is arguing that the renovations were an investment, positioning that Bertone was planning to use the apartment to host fundraising events for the children's hospital.
Bertone has said that he was not aware of the money that was being diverted for work on his Vatican-owned apartment, and has so far not been charged with any crime himself.
Vatican Radio reported that tribunal President Paolo Papanti-Pellettier rejected the defense lawyers' claims that the Vatican has no jurisdiction over activities related to the Italy-based hospital. Papanti-Pellettier also threw out requests to ban journalists from the courtroom.
"A scandal like this really plays to the stereotype of out-of-touch, arrogant cardinals growing fat on the wealth of the Church," Notre Dame professor of theology Candida Moss told CBS.
"(Pope) Francis and the Vatican really need this trial, because their moral credibility and financial stability are at stake," he added. "If we don't see results in this trial — if we don't see a prosecution — people will wonder if Francis is really serious about financial reforms."
Bambino Gesu states on its website that it is the "largest paediatric hospital and research center in Europe," with a hospital staff of nearly 2,600 physicians, researchers, nurses, clinical technicians and office staff.
The next hearings in the case are expected to be hold on Sept. 7–9.