Tyrese Gibson Says He Was a Born-Again Virgin Before Wedding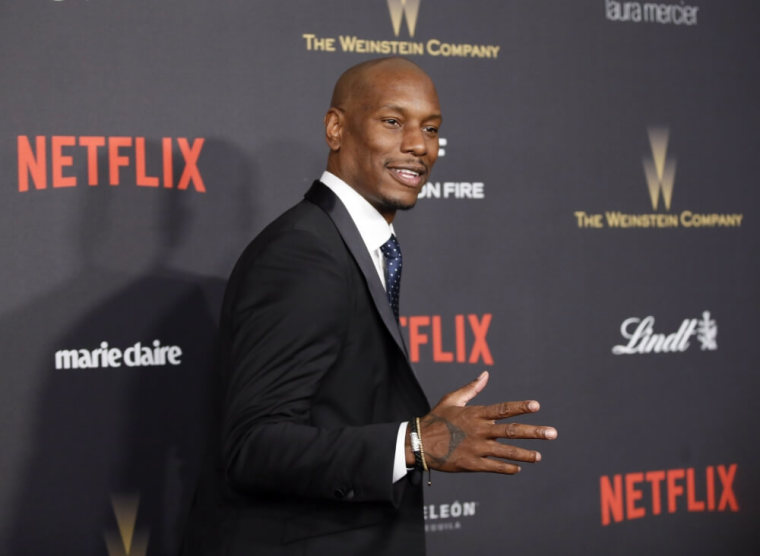 Tyrese Gibson says his faith inspired him to commit to abstinence before getting married last February.
Gibson, the singer and "Fast and Furious" franchise star, and his wife Samantha Lee, a social worker from New Jersey, appeared on Jenny McCarthy's Sirius XM radio show, "Jenny McCarthy's Dirty, Sexy, Funny" last week. There, they spoke about their decision to become born-again virgins.
"We decided to go 60 days without. We decided to become born-again virgins," he revealed. "We're both Christians. We went from December 14 to February 14."
While Gibson revealed things were challenging for the couple during their wait, his wife revealed, "we didn't kiss."
The action movie star made it clear that things were just as challenging for her as they were for him in waiting until marriage to have sex.
"Baby, don't be embarrassed it was harder for you to get through the 60 days more than me. Just say it," Gibson playfully told his wife on the radio program.
Gibson seems to have changed his tune since last year when he questioned the concept of being a born-again virgin.
"It's enough people getting married and filing for divorce. There's enough people out here saying, 'I'm a born-again virgin," he said while appearing on the daytime talk show "The Doctors" last year. "I don't know, I'm still trying to figure it out. However, I would say, I'm not willing to potentially marry bad sex."
A few weeks after his wedding, the 38-year-old entertainer opened up about receiving premarital counseling from World Changers Church Senior Pastor Creflo Dollar ahead of their wedding.
"... During our pre-marital session Pastor Creflo Dollar said 'don't make the mistake that others make thinking so much about the future that you lose focus of the gift of the present, be patient and present in love. ... You and your wife should stand on each side of your empty canvas of love and paint the picture along the way," Gibson recalled. "We feel God's presence all over this union. He's walking with us so no weapons formed – this will last."