U2 and Jimmy Fallon Disguise Themselves as Local Performers to Play on a New York Subway Platform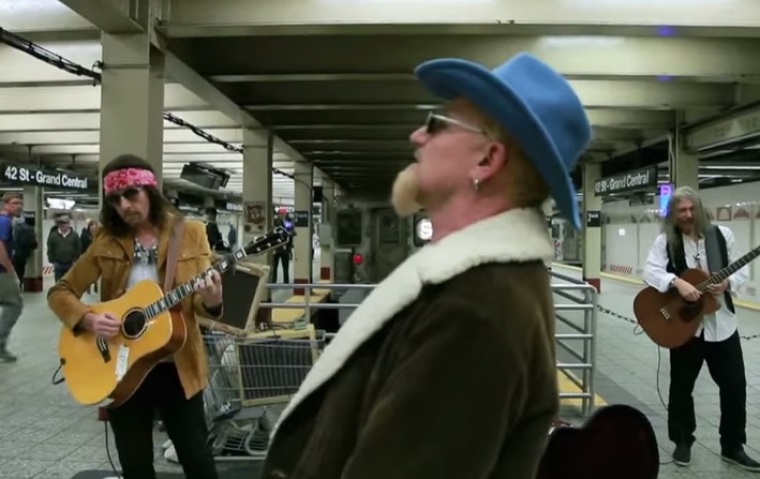 Jimmy Fallon and U2 linked up to do an impromptu performance and surprised everyone. In disguise they pretended to play on the subway for donations … and it is AWESOME!
They all dressed up before going to perform in NYC's subway stop at 42nd street station in Manhattan. They covered their own lyrics before finally revealing that it was really them. As soon as the crowd found out, they quickly gathered and started to dance. Everyone watched on as they gave a free concert as one of the biggest bands in the whole world. This world famous group consists of Bono, The Edge, Adam Clayton and Larry Mullen Jr.
At first, everyone just goes on with their day as normal, but it is amazing to see how many people go crazy when they find out who it really was. For a fan, this is a dream come true!
Get ready to clap your hands and smile to this awesome surprise performance! Check it out below: