UK Baby May Be First Ever Born Without a Mom, Only 'Father' as Birth Parent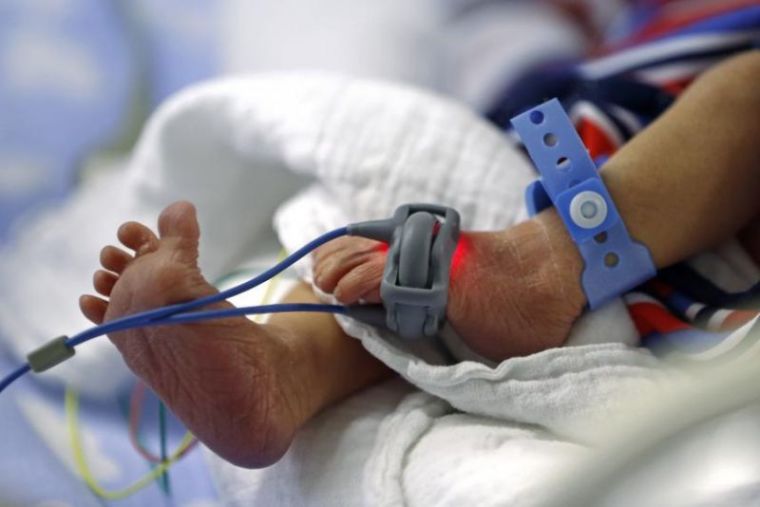 A baby born in Britain might be the first ever to not have a mother listed on the birth certificate because the woman who gave birth identifies as a man.
In what is being called a landmark case regarding the rights of trans-identified persons in England, an unidentified woman who says she's a man is embroiled in a court battle after she asked to be listed as the child's father. The woman, who is a single parent, began the legal process earlier this year, reports say.
The unidentified woman had already made the official changes and was, according the relevant legal documents, a "father" upon giving birth. However, although she identifies as a man, she was informed that the law requires that those who give birth must be registered as mothers.
Subsequently, her attorneys launched a human rights case for her to be listed as the child's father, asserting that registering her as a mother infringes on her right to respect for her private and family life.
Sir Andrew McFarlane, president of the family division of the high court will soon decide  whether a child's birth certificate can be valid with only a single "parent" or "father" listed, according to Metro.
Children's rights advocate Katy Faust, founder of the children's rights organization Them Before Us, was not amused.
"When the government issues a birth certificate with no mother, it's not 'progress.' It's state-sanctioned gaslighting," she commented on her Facebook page.
In June, attorney Hannah Markham argued that the law requiring her client to be registered as a mother was "no longer compatible" with modern society given "the evolvement of freedom of expression and gender equality and the protection of an individual's rights to identify as a particular gender."
The legal dispute is occurring at the same time as the British National Health Service is being sued for not paying for fertility treatments for trans-identified persons.
As The Christian Post reported last week, as more individuals at younger ages are choosing to undergo gender transition procedures that render them infertile, the equality watchdog in the British government, the Equality and Human Rights Commission, is arguing that it's discriminatory to not offer these services as a standard procedure to trans-identified individuals so they can start families later in life, perhaps through the use of surrogates.
These services — such as gamete extraction and storing eggs and sperm — are particularly an issue, they contend, for those who not have the resources to pay them.
The NHS has maintained that it is not responsible for ensuring fertility treatments for anyone, trans-identified or otherwise.