UK Christian B&B Owner Loses Appeal Over Denying Gay Couple Room; Case Heads to Supreme Court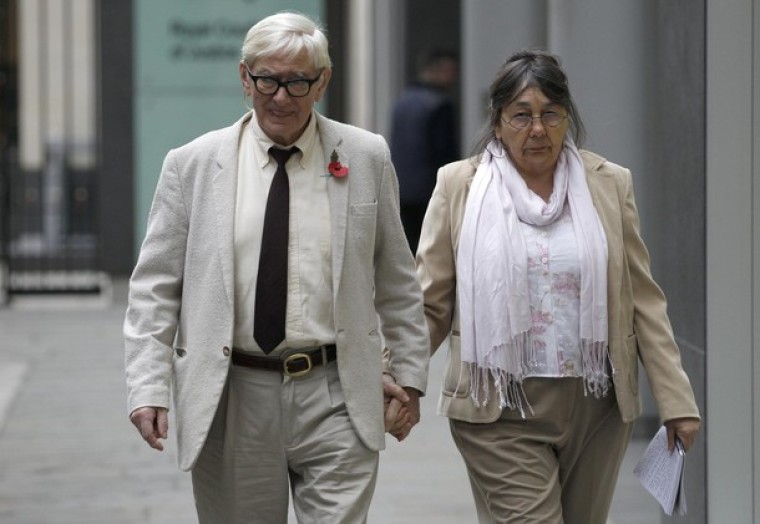 A Christian Bed and Breakfast owner in the United Kingdom lost her appeal Tuesday against a ruling that she discriminated against a gay couple by refusing to give them a double room in 2010. Her case joins that of another Christian couple who also denied a double room to a gay couple in their guesthouse in 2008. Both cases will be heard by the U.K. Supreme Court on October 9.
Owner Susanne Wilkinson turned away Michael Black, 64, and John Morgan, 59, from her Swiss Bed and Breakfast in Cookham, Berkshire, in March 2010. "The staunchly religious mother-of-four believes that sex before marriage is a sin and 'against God's law'," the Telegraph reported.
Last year, a judge at Reading County Court found Wilkinson guilty of discrimination on the grounds of sexual orientation and "awarded them damages of £1,800 each," which equates to $5,340.96.
Wilkinson "says she will have to shut her business if forced to allow unmarried couples to sleep in the same bed and insists she is in no way anti-gay and that her 'old fashioned' beliefs have not been afforded the respect they deserve." Since gays cannot marry in the United Kingdom, the judge disagreed.
He characterized her B&B as "essentially a commercial rather than a religious enterprise." Black and Morgan, though not civil partners, enjoy the support of the civil rights campaign group Liberty. The Telegraph quoted James Welch, the group's legal director, as saying, "Hopefully today's ruling will mark the end of out-of-date 'no gays' policies which are as intolerable as those referring to a person's race, gender or religion."
In turn, the Christian Institute, a national charity defending the civil liberty of Christians, supports Wilkinson. "Balance is the key word. There should be more even-handedness for Christians who hold traditional views about marriage," said spokesman Mike Judge.
In a case that dovetails Wilkinson's, guesthouse owners Peter and Hazelmary Bull won the right to appeal their discrimination ruling to the Supreme Court last August. The judge ordered them to pay a gay couple "more than $5000 in damages for refusing to let them stay in a double room," The Christian Post reported.
Since they opened the Chymorvah Private Hotel in Marazion, Cornwall in 1986, the Bulls adhered to "a policy of allowing only heterosexual married couples to stay in their double rooms." Colin Hart, director of the Christian Institute, said the guesthouse has been "besieged" with homosexual couples demanding double rooms "seemingly in a bid to destroy the business."
In this case, the gay couple, Steven Preddy and Martyn Hall, are civil partners, and booked a double room at the hotel in September 2008 "but were turned away when the hotel manager, Bernie Quinn, realized the booking had not been made for a heterosexual couple."
"Please note that as Christians we have a deep regard for marriage (being the union of one man to one woman for life to the exclusion of all others)," their website explains. "Therefore, although we extend to all a warm welcome to our home, our double bedded accommodation is not available to unmarried couples."
When the court ruled against the Bulls in January 2011, Hazelmary said their policy had been based on "our sincere beliefs about marriage, not hostility to anybody."
Wilkinson, following Tuesday's announcement and her appeal to the Supreme Court, echoed these sentiments. "I am disappointed to have lost at this stage, but I am pleased that there is hope for people like me who believe in marriage," she said in a statement.
"It's sad that cases like this are coming to court in a country that has a great Christian heritage. However, whatever the outcome of my case, my faith is grounded in a sovereign, loving and unchanging God and his eternal plans and purposes."