UK Imams, Muslim Groups Refuse Funerals for 'Vile Murderers,' Say Terror Acts Are 'at Odds With Islam'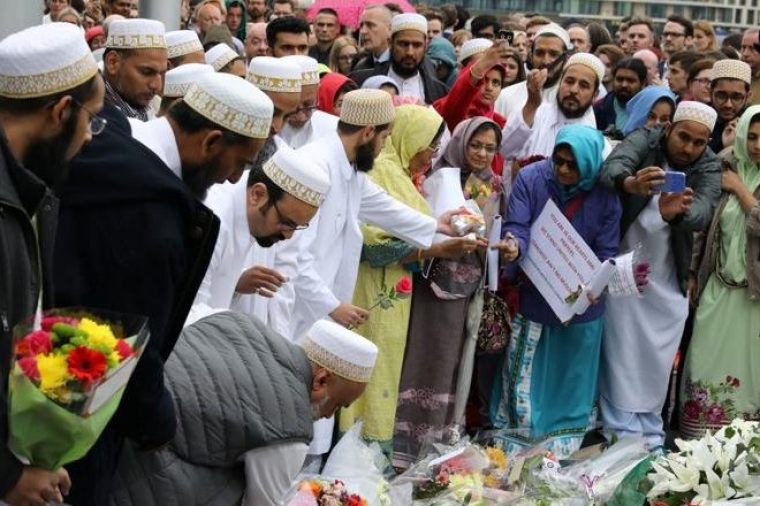 Over 130 imams and over 500 Muslim groups in the United Kingdom have condemned the actions of the suspected terror attackers in London and Manchester, and have refused to perform traditional Islamic prayers for their funerals.
CBS News reported on Tuesday that it is a "highly unusual move," as the prayer ritual is usually carried out for every Islamic believer, regardless of their actions.
"We are deeply hurt that a spate of terror attacks have been committed in our country once more by murderers who seek to gain religious legitimacy for their actions. We seek to clarify that their reprehensible actions have neither legitimacy nor our sympathy," the Muslim Council of Britain, representing over 500 organizations, said in its statement.
"Consequently, and in light of other such ethical principles which are quintessential to Islam, we will not perform the traditional Islamic funeral prayer for the perpetrators and we also urge fellow imams and religious authorities to withdraw such a privilege. This is because such indefensible actions are completely at odds with the lofty teachings of Islam," the MCB added.
The Muslim groups shared their "shock and utter disgust" at the Saturday night attacks in London, where seven people were killed and 48, injured, and the Manchester Arena suicide bombing that left 23 people dead and 119 injured.
Authorities in the U.K. have named 22-year-old Youssef Zaghba, a Moroccan-Italian man, as the third London Bridge attacker, with investigations across the country looking to break apart terror cells.
The slain terror suspects, both in London and in Manchester, have been praised by the Islamic State terror group, which has warned that more attacks against the West are coming.
The 130 imams said that the terrorists have commited "vile murders," however, and seek to "divide our society and instil fear."
The Muslim leaders vowed that terror forces will fail.
"We implore everyone to unite: we are one community. In the face of such dastardly cowardice, unlike the terrorists, we must uphold love and compassion," the statement read.
The Independent reported on a number of local Islamic leaders, such as imams from the Jabir Bin Zayd Islamic Center in Barking, sharing their prayers for the victims and their families.
"As a community, we denounce this abhorrent criminal act, for which there can never be any justification," the statement read. "We understand that in the current climate there is much fear, confusion and anger in the country and people are looking for answers.
"That is why we will continue to assist the police and the relevant authorities with any investigation to ensure that justice is achieved."
Anglican leader and Archbishop of Canterbury Justin Welby called on faith leaders to unite and fight against terrorism on Monday in an interview with BBC Radio 4.
Welby argued that religious scriptures have "been twisted and misused" by radicals to justify violence.
He also warned that authorities don't understand "the basic tenets of the faith they are dealing with."
"They are often people who are unable to put themselves in the shoes of religious believers and understand a way of looking at the world that says that this defines your whole life, every single aspect of who you are and what you are," the Church of England leader said.