UMC Pastor Arrested for Aggravated Sexual Assault of 5-Y-O Girl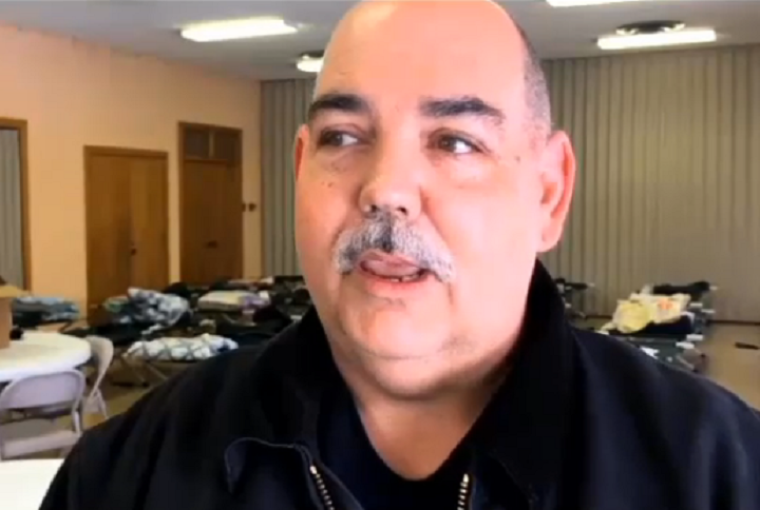 David Michael Akin, a veteran fire captain and pastor of the Texarkana First United Methodist Church has been arrested on a charge of aggravated sexual assault of a 5-year-old girl after she was diagnosed with gonorrhea.
Akin, 49, who is a captain with the Arkansas-side fire department surrendered Wednesday morning at the Bowie County Sheriff's Department after a warrant for his arrest was released, according to THV11.
Deputies said THV11 responded on Jan. 28 to reports of a sexual assault of a 5-year-old girl. The girl's parents explained that on Nov. 12, 2016, their daughter was being watched by Akin's daughter as a babysitter.
A week later, the girl's mother noticed she had an infection near her vagina. The mother then took the 5-year-old to the doctor where it was discovered she had contracted gonorrhea.
The shocked mother contacted the Morris County Sheriff's Office in Texas which performed a sexual assault kit test and conducted an interview with the child. When investigators failed to develop a suspect, the case was closed.
Later during the investigation, however, the girl's father revealed that the pastor had pulled a blanket over her head and touched her.
Akin, who has been with the Texarkana Fire Department for 23 years, has since been placed on administrative leave, according to the Texarkana Gazette.
TAFD Fire Chief David Fletcher said Wednesday that Akin will remain on leave until the investigation is complete to "protect the integrity of the BCSO investigation while also protecting the rights of our employee."
The website for the Texarkana First United Methodist Church said Akin was appointed to Texarkana First UMC in June 2014. Prior to his appointment, he and his wife, Pam, served for eight years as youth directors of their home church before receiving the call to pastoral ministry.
Married to Pam with two grown children, Akin had planned to enter ministry full time after his retirement.
The UMC, however, has shut down the church's website and scrubbed Akin's bio from its pages, but The Christian Post was able to acquire cached copies of the pages.
Calls made to the church located on the Texas side of the community were not returned.
A representative of First United Methodist Church in Texarkana, Arkansas, said while she knew of Akin, she could not comment on the allegations.
"They are their own entity. I know who Mike Akin is but he is not our pastor. He's pastor on the Texas side," she told CP Thursday.
"I'm not gonna comment on it because I don't know him personally. I just know who he is. I don't even know what's going on. I have no idea," she said.
She explained that the congregation pastored by Akin was not very big but she was unable to give a specific number. The United Methodist Church, she said, was still reacting to the news because they only recently found out about the allegations.
"We just found out last night that he was arrested," she said.