United Nations commission denies advocating for decriminalization of sex with children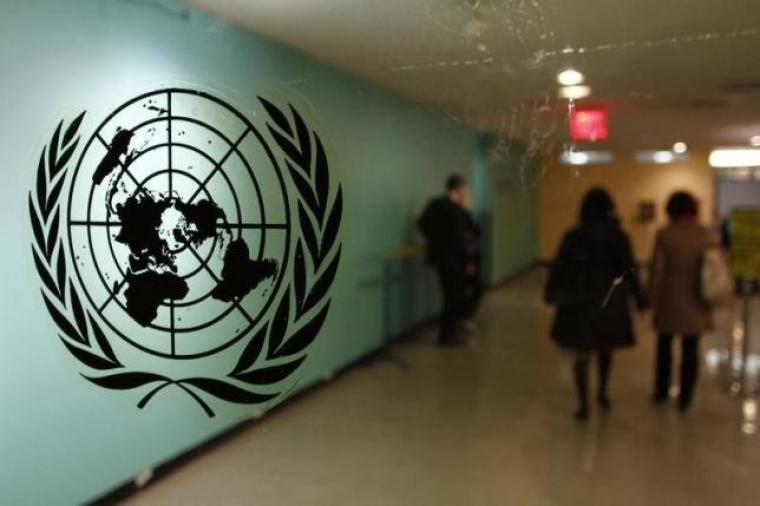 A United Nations commission has pushed back against media reports suggesting that its report published in March called for decriminalizing all sexual activity between minors and adults following reports on social media.
The "8 March Principles" report from the International Commission of Jurists in collaboration with the UNAIDS agency stirred controversy as some critics have interpreted it as indicating that children under 18 can consent to sexual relations with adults.
On page 12, the report argues that "criminal law is often misused as a substitute for addressing complex, structural social challenges," including the "application of criminal law in connection with consent."
The paper calls for international human rights law to pay "due regard" to three key points, including the capacity for people with disabilities to consent as well as "adolescents' evolving capacity to consent in certain contexts, in fact, even if not in law, when they are below the prescribed minimum age of consent in domestic law."
It also recommended the principles laid out in the document "be interpreted as a 'living document … in the light of present-day conditions and responsive to the evolution of human rights law and standards."
The 32-page report "called for enforcing minimum age of consent laws in a non-discriminatory manner."
After the report sparked outrage and condemnation on social media, the Geneva-based ICJ issued a statement Thursday saying the report's contents were "seriously misrepresented."
"The 8 March Principles do not call for the decriminalization of sex with children, nor do they call for the abolition of a domestically prescribed minimum age of consent to sex," the statement reads. 
"Indeed, the ICJ stresses that States have a clear obligation under international law to protect children from all forms of abuses, such as child sexual abuse, including through the criminalization of such conduct."
In a press conference Tuesday, United Nations spokesman Stéphane Dujarric denounced what he described as "malicious misreporting on a recent report on the age of legal consent."
"I can tell you that the report released by the International Commission of Jurists in March has recently been misrepresented on a number of websites," Dujarric said. "It did not call for the decriminalization of sex with children, nor did it call for the abolition of the age of consent."
In addition to consent, the report also advocates for the total decriminalization of abortion and any criminal liabilities for those who "make and act on decisions about one's own body, sexuality and reproduction," including abortion and sex-change procedures, which the report termed "gender-affirming care/therapy."
"No one may be held criminally liable for exercising their rights to sexual and reproductive health, such as requesting, accessing or using sexual and reproductive health facilities, services and goods, including information," the report states. "Abortion must be taken entirely out of the purview of the criminal law, including for having, aiding, assisting with or providing an abortion."
It also proposes shielding pregnant mothers from criminal liability for engaging in conduct "alleged to be harmful to their own pregnancy," including using drugs or alcohol or contracting HIV and transmitting it to the unborn child while pregnant. 
While it's not yet clear how the 8 March Principles report will be used, a conservative group in 2021 warned of an effort by the United Nations to compile a list of "LGBT hate groups" that could be used as a "blacklist" to punish groups and organizations that subscribe to traditional beliefs about gender and sexuality.
According to the Center for Family and Human Rights, "the UN rights office is collecting the names of anyone who opposes the LGBT agenda in any way." 
The report addresses the contents of a "call for input to a thematic report" on the topic of "gender, sexual orientation and gender identity."
Issued by Victor Madrigal-Borloz, the United Nations independent expert on sexual orientation and gender identity, the call for input sought information on individual nation-states' actions regarding issues of sexual orientation and gender identity in addition to asking for information about groups that oppose the idea that "the meanings attached to sex (and other) differences are socially created."