Unemployed Man Admits to Stealing $7 Billion, Claims Jesus Wanted Him to Do It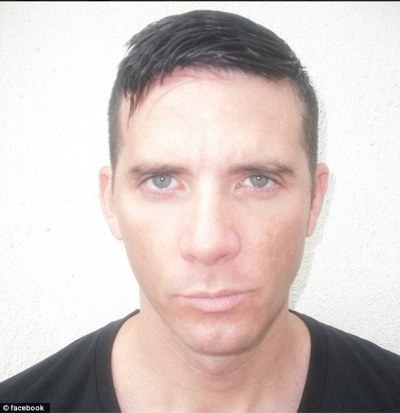 An unemployed Lakeland, Florida, man is now facing a five-year prison sentence and a fine of $250,000 after admitting to authorities that he made some $7 billion in fraudulent online payments because Jesus wants him to be rich.
According to court records cited by Fox 10, the man, identified as John Michael Haskew, was caught in December when a payment processing company noticed large payments being made to a bank account from a "large, nationally renowned financial institution."
Haskew was tracked by detectives through the IP address at his home which was linked the account with the payment processing company.
He told investigators he made transfers totaling about $3 billion and said he was "self-taught" in the banking industry.
Prosecutors, according to NBC Miami, say Haskew needed to pay off a debt to the federal government. To do that, he provided a bank routing number that wasn't his. He then made over 70 transactions worth $7 billion with that routing number.
When asked why he did it, Haskew, who publicly quotes several passages of Scripture on a Twitter account, said: "Jesus Christ created wealth for everyone."
Using this scheme, Haskew believed that he could obtain the wealth that Jesus Christ created for him and that belonged to him.
In a post to his Facebook page in November 2016 he appears to hint at his activities online, noting: "It is not the 'gospel.' It is 'account number' and 'routing number.'" Included with the comment was a picture of a microfilm edition of the King James Bible that flew to the moon on board NASA's Apollo 14 mission in February 1971.
He also talked about opening a pizza business in October 2016.
"If you desire to be lean and fit like the greyhound, you must do as the greyhound. Therefore I shall open a new pizza shop, which shall be surrounded by a dirt track, and you must chase a simulated pizza once around the track, in the same manner that the hound chases the hare at the dog track, and only after such chase, shall you be allowed to enter the restaurant," he wrote.
Anyone who caught the pizza, he further explained, would dine for free.
Haskew pleaded guilty to making false or fraudulent statements to a department or agency of the United States, which carries a maximum of five years in prison and fine of $250,000.
According to the FBI, internet crime schemes steal millions of dollars each year from victims and continue to plague the internet through various methods.