United Methodist High Court Sets Date for First Openly Gay Bishop Case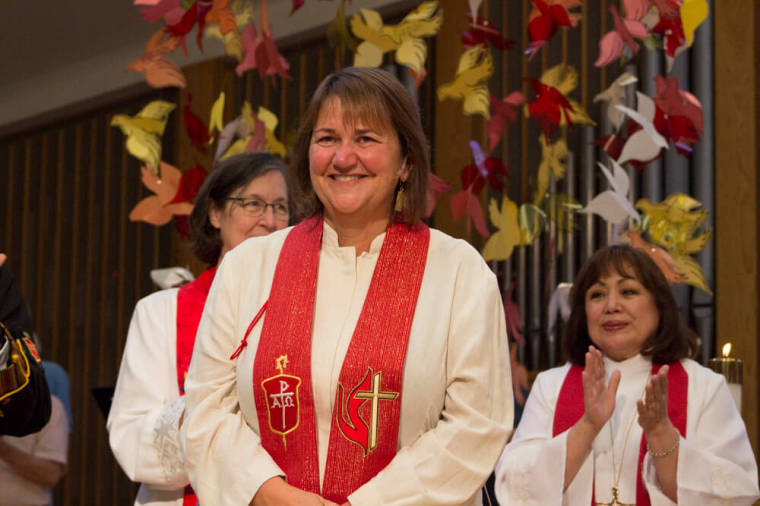 The United Methodist Church's highest court has scheduled arguments for a case that will determine whether an openly gay clergywoman can remain bishop.
Last year, the Rev. Karen Oliveto was elected bishop of the Mountain Sky Area, even though she is openly lesbian, which goes against the denomination's rules on clergy.
The United Methodist Judicial Council will hear arguments on the morning of April 25, during the opening day of their spring meeting, slated to be held in Newark, New Jersey.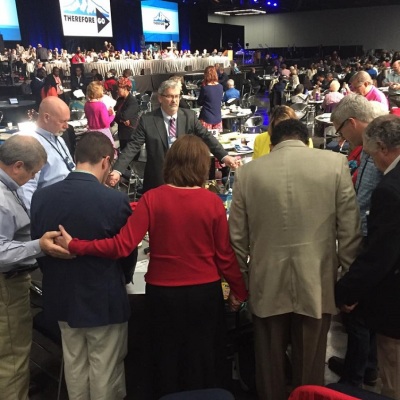 "The petitioner and respondent in the case will have 60 minutes each to present their oral arguments," reported United Methodist News Service on Thursday.
"Judicial Council [members] will have two 15-minute sessions to ask questions of the petitioner and respondent, with a 15-minute break in between the two presentations."
Over the last several years, the UMC has experienced intense internal debate over the mainline Protestant denomination's opposition to homosexuality and gay marriage.
Despite the furor at the quadrennial UMC General Conference, pro-LGBT activists have been unable to accrue enough votes to pass legislation to change the Book of Discipline.
Last July, the UMC Western Jurisdiction unanimously elected Oliveto to be bishop of the UMC Mountain Sky Area, a regional body that includes congregations located in Colorado, Montana, Utah, Wyoming and one church in Idaho.
Oliveto's election is historic in that she is the first openly gay bishop of the UMC. Oliveto faced several complaints over her election violating the Book of Discipline.
Within the Mountain Sky Area, there has been mixed reaction to Oliveto being bishop. The theologically conservative group the Institute on Religion & Democracy ran a story noting that several congregations were reporting a sudden drop in attendance and financial giving since Oliveto's election.
"In a seeming confirmation of troubles, the Rocky Mountain and Yellowstone Annual Conferences have launched a 'sustenation fund' to compensate for financial 'stress.' The fundraising appeal is being promoted on multiple liberal United Methodist websites," noted the IRD in February.
"This recent spate of losses is worse than the rate of decline that was already occurring prior to the election of Oliveto. The dual announcements of the sustenation fund have been characterized by the urgency of their language."
Nancy Cox, spokeswoman for the UMC Mountain Sky Area, disputed IRD's report, telling The Christian Post in February that there was "a broadly positive response to Bishop Oliveto's assignment as our bishop."
"There are churches where attendance has increased in recent months because of the biblical message of inclusion that is one hallmark of Bishop Oliveto's ministry," said Cox.
"There are a few places where people have expressed their concerns, but the overall reception of Bishop Oliveto, reflected in giving and participation, has been supportive and positive."