'Unity Weekend': Churches nationwide preach on racial unity to show 'oneness in Christ'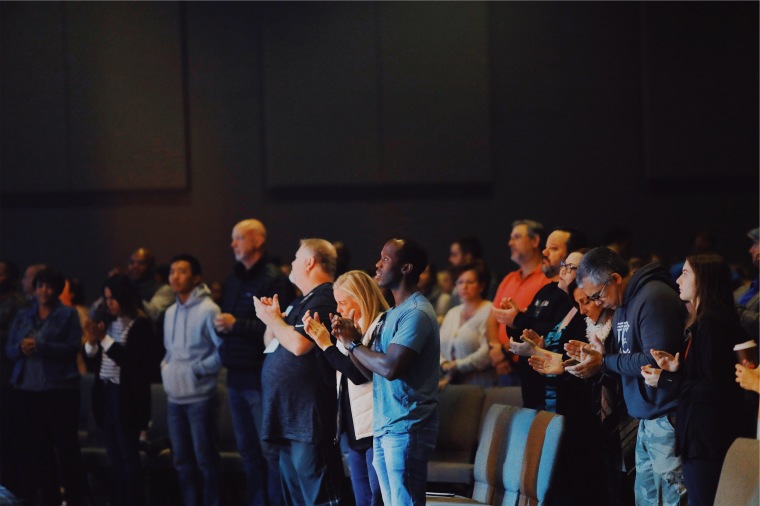 Seeking to foster racial unity in the United States, churches nationwide are preaching a message of racial harmony through Christ this weekend as part of an initiative known as Unity Weekend. 
Unity Weekend founder Bishop David Grier, the pastor of Grace Church in Dumfries, Virginia, told The Christian Post that 141 churches are participating in the national Unity Weekend. Grier said pastors are stressing the Bible's messages on healing and unity, suggesting that most folks today don't realize that many issues plaguing society today are not new, but people must look to God for solutions.
"There was a huge division between the Jews and Gentiles, and even amongst the Gentiles," Grier said. "My Bible says that faith comes through hearing. So just imagine how church cultures can shift if we begin to speak into this issue instead of ignoring this issue." 
Unity Weekend is described as "an opportunity for believers to discuss our faith by simultaneously sharing the Bible's transformative message of racial and ethnic unity from pulpits across the country and to practically demonstrate God's love and our oneness in Christ across racial, ethnic, cultural, socio-economic, and denominational lines, while serving the underserved in our local communities."
On Saturday, the churches served underserved communities by distributing over 50,000 pounds of food through 18 distribution sites in Texas, Virginia and Washington, D.C. The distribution sites consist of volunteer organizations and churches, including Grier's church in Virginia. 
At each of the 18 locations, Grier estimated that there is at least a minimum of 20 in each area helping with the event. 
On Sunday, each church will share a biblical perspective of racial unity by teaching Galatians 3:28, which states, "There is neither Jew nor Gentile, neither slave nor free, nor is there male and female, for you are all one in Christ Jesus." 
"We are all one in Christ," Grier said. "So that's the nuts and bolts of the day. But also, we have a quarterly list of conversations where leaders from across the nation get on the phone."
"It's about 10 minutes of instructions, and then basically, leaders are in conversation with one another. We're discussing racial issues, racial perspectives, etc., and building relationships," he continued, adding that there are usually about 40 to 60 leaders on these calls.
"[On] our phone calls, we have white people, Hispanic people, Asian people and African-American people," the worship leader said. "And so far, it's been an extremely diverse group of participants."
Grier is hopeful Unity Weekend will become an annual occurrence and reach a point where every church throughout the country, at least once a year, is addressing the issue. 
"From a biblical perspective, I believe that God has the answer, and we need to leverage that answer that we have." 
Regarding whether any specific racial issues had prompted the weekend of unity, Grier highlighted the high-profile killings of Breonna Taylor and Daunte Wright. Grier said the killings appeared to have created a divide among primarily white and black churches. 
"I happen to have relationships with folks from all different walks of life," the spiritual leader said. "And I felt the Lord was putting it on my heart to try and bring His people together, to use the relationships that I have to build bridges."
The event addresses broad racial tensions within the nation's churches. While he understands that folks may be upset by wounds stemming from racism and division, Grier stated that his goal is to bring healing. 
"It's easy to tear things down and point out flaws," he said. "It's another thing to mend fences and try to build relationships." 
According to Grier, the "heart" of this event is not only about building relationships but also educating people. He noted that not many people have looked at Scripture through the lens of race because they haven't had to. 
"Many of the major social movements across history have started in the Church," he said. "I think it is vital in our era for the same thing to happen."
National sponsors of Unity Weekend include the National Hispanic Christian Leadership Conference, the National Association of Evangelicals, the Christian Broadcasting Network, Love Our Cities and Operation Blessing.