University Halts Plan to Remove Bibles, Cross From Chapel After Secularist Group's Complaint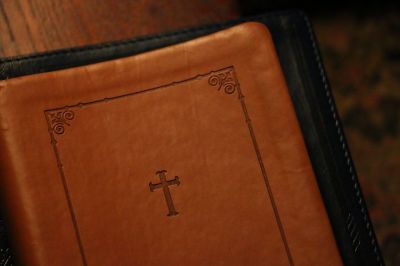 A public university in Oklahoma says that it will halt, for now, its plans to remove Bibles and other Christian icons, like a cross, from its chapel.
East Central University in Ada announced last Friday that its administrators responded too quickly when they initially decided to remove religious icons from the school's Kathryn P. Boswell Memorial Chapel.
The initial decision to remove the religious iconography from the chapel and the cross from its steeple came after one of the nation's leading secularist groups, Americans United for Separation of Church and State, sent a letter on June 20 to school administrators arguing that it is unconstitutional for the school to endorse Christianity by having Christian-related icons in or on the chapel.
"We moved too quickly," ECU president Katricia Pierson said in a statement. "We regret not taking time to pause and thoughtfully consider the request and the results of our actions on all of the students, faculty and community members who we serve."
Pierson said that the school initially removed items from the chapel in order to show support for all cultures and religious beliefs, since the chapel is used for various religious gatherings and secular events.
"This requires a more thoughtful and deliberate approach to the request," Pierson added. "That will be our next step."
Pierson explained that the university is establishing a committee of students, faculty and community members to study the issue.
"ECU is committed to diversity and welcomes different perspectives. This is an opportunity to have a thoughtful dialogue," Pierson continued in her statement. "ECU will not take further action until the committee has had ample time to discuss and establish policies or guidelines for religious expressions in the art, history, architecture, study and areas of worship on campus."
"Any further actions will be taken after our conversations with the committee and our valued community of students, faculty, alumni and Ada citizens."
Americans United, a Washington, D.C.-based organization, has a long record of advocating for a strict version of separation of church and state.
In its letter last month, the organization argued that even though it is legal for a public college to have "space that can be used by students for religious worship so long as that space is not dedicated solely to that purpose, it is a violation of the Establishment Clause of the First Amendment to the U.S. Constitution to display religious iconography on government property."
Americans United attorney Ian Smith told The Washington Post that the organization does not know of any other public universities that display religious iconography in their chapels.
"Iconography communicates a message," Smith said. "It can't be a room just for religious use."
Sen. Greg McCortney praised the school in a statement for halting the removal of religious icons from the chapel.
"I commend ECU for reviewing the policies, and taking the time to thoughtfully consider the impacts on everyone in the university and Ada community," Republican state Sen. Greg McCortney said in a statement.
The school has also received pressure from another leading secularist organization, the Wisconsin-based Freedom From Religion Foundation. Tulsa World reports that FFRF sent a letter to ECU last week to complain about its sacred music program.
According to the school, the sacred music program "includes an in-depth study of the history and philosophy of sacred music, hymnology and liturgy, guitar and contemporary worship, sacred music composition, sacred music practicum, and an internship."
"ECU certainly cannot train Christian ministers to promote a sectarian religious message. Similarly, it cannot train choir leaders to promote the same message," FFRF's letter stated.