Urbana 2018: Students warned against spreading 'tainted Gospel'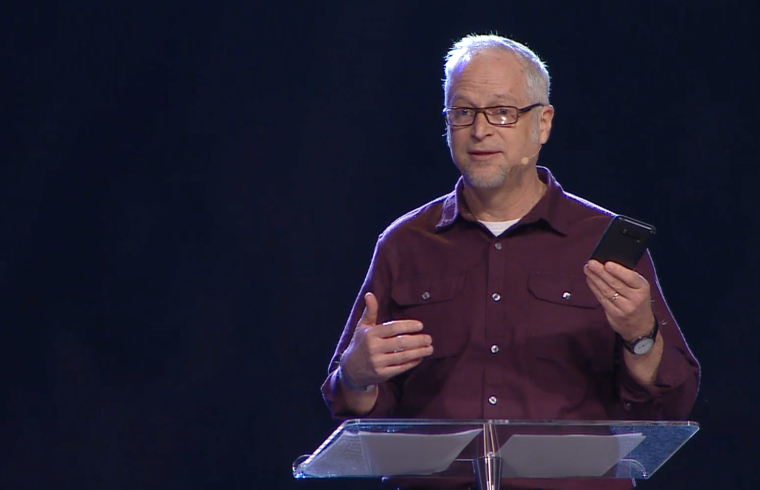 Thousands of students attending the popular Urbana Missions Conference in St. Louis were warned against spreading a "tainted Gospel."
"We're at a missions conference. We're learning what it takes to follow Jesus as we carry the Good News about this new government and this new king and this new economy to others," said Scott Bessenecker, director of missions at InterVarsity Christian Fellowship, at Urbana over the weekend.
"Should we not first divest ourselves of Babylon? Otherwise, we end up bringing a Babylon-tainted Gospel to the world like blankets with smallpox given to our indigenous neighbors. We're offering an infected Gospel laced with racism, hyper-individualism, patriarchy, environmental abuse, greed, consumerism."
Preaching from Revelation 18, Bessenecker contended that Christians today are supporting a modern-day "Babylon" that represses, exploits and marginalizes people through their consumerism and love of "stuff," among other things.
The missions director admitted his own guilt, noting that he realized some of the funds in his retirement portfolio went toward energy companies that paid governments in Syria and Sudan for drilling rights. And these governments "were using these funds to commit genocide in order to secure those oil fields," he noted.
"My retirement was funding genocide," he acknowledged. "I was invested in 'Babylon.'"
The purchases many Christians make, including the latest smartphones and clothing, support an economy that "thrives on cheap labor," produces "enormous wealth for a few" and plunders the earth's resources, he continued.
Rather than being "salt and light" in this world, as Jesus exhorted, Christians have become part of the world, "living off of the profits of empire."
While Christians are quick to distance themselves from "bad Christians" involved in sex scandals, apartheid and greed, they need to acknowledge the "subtly different shades of those very same sins that are resident in us."
"What if we are the bad Christians?" he asked.
As Revelation states, the time had come for someone to "spell out the danger of God's people investing in Babylon's political and economic machinery so they did not take part in her sins or share in her plagues," Bessenecker said.
Christians need to not only withdraw their allegiance from Babylon but they also need to "exorcise Babylon" out of themselves, he exhorted.
Referencing the Gospel of Mark, Bessenecker noted that Jesus told the rich young ruler to sell everything he owns and give the money to the poor and then follow Him.
"Before he could be a disciple, before he could be a missionary, the rich young ruler had to divest of Babylon," the director said.
"You and I need to be exorcised of the Babylonian worldview occupying our witness before we witness to others."
That means, learning the grace of contentment with a simple lifestyle, Bessenecker noted. That means, championing the marginalized, the incarcerated, the asylum seekers and the poor. That means addressing abuse and patriarchy in the church.
Urbana Student Missions Conference is InterVarsity's triennial event where tens of thousands of college students and others are encouraged to seek God's voice and join the global missions movement in spreading the Gospel. This year's event took place on Dec. 27 and concluded Monday.