US Center for World Mission, Frontier Mission Fellowship Rebranded as 'Frontier Ventures'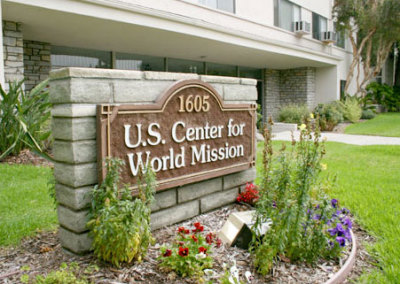 The Frontier Mission Fellowship and U.S. Center for World Mission have been reorganized and rebranded as "Frontier Ventures" as they continue to seek to reach the remaining unreached peoples of the world, but now with a "renewed commitment."
The 17-acre campus in Pasadena, California, where the late missiologist Dr. Ralph D. Winter founded the USCWM and William Carey International University nearly 40 years ago, also has a new name, "The Venture Center," Frontier Ventures announced in a statement.
The FMF and USCWM have been reorganized and rebranded "to represent the renewed commitment to collaborate with others to see the remaining unreached peoples of the world reached and to reflect the fresh new ways God is at work in this ministry."
"Frontier Ventures and the Venture Center are a rebirth of all that made the U.S. Center for World Mission and the Frontier Mission Fellowship a strong momentum-building force for frontier mission work," Bruce Graham of the Office of the General Director for Frontier Ventures said. "A lot has changed since its founding nearly forty years ago and the organization is changing in response. We have sought to shift with the changing times while also bringing clarity and alignment to our own family of ministries."
The focus of Frontier Ventures is "to serve churches and ministries working toward and among unreached peoples. Its emphasis will be on mobilization, education, prayer, research, innovation, media, training and strategy."
The Venture Center continues to be a collaborative center for world mission, added Frontier Ventures, which currently is served by more than 120 staff globally and is comprised of 12 different subsidiary ministries including its Perspectives course.
Dr. Winter, who coined the term "unreached people groups," died on May 20, 2009. He is best known for his groundbreaking 1974 presentation at the Congress for World Evangelization in Lausanne, Switzerland.
The phrase "unreached peoples" was first defined by Dr. Winter as a people group that had less than a certain percentage of Christians. Later, it was redefined as a group of people with their own distinct culture or language that does not have a viable indigenous evangelizing church movement.
Winter, who was previously a missionary with his wife, Roberta, in Guatemala for a decade, argued that cross-cultural evangelism is urgently needed because more than half of the people in the world who are not Christian are people who cannot be reached any other way except by pioneer missionary techniques.
Dr. Winter handpicked David Datema as his successor.
"My focus has been to get our leaders together and humble ourselves before God and each other and seek God. We are in a time of really seeking God during these days," Datema, the general director of FMF, told The Christian Post months after the founder's death.
"The thing that I think energizes us is that we recognize that Dr. Winter's vision is really God's vision. Dr. Winter was able to look at God's work in the world and cast it in a very compelling way, but it is still God's vision. As long as there is an unfinished task, there is still unfinished work for us to do. Dr. Winter's death does not change any of that reality," he added.
Dr. Winter was named by Time magazine in 2005 as one of America's 25 most influential Evangelicals and had received the Lifetime of Service Award in 2008 at the North American Mission Leaders Conference, a major annual mission gathering co-sponsored by The Mission Exchange and CrossGlobal Link.