US Christian Kenneth Bae Begins 15-Year Sentence in 'Special Prison' in North Korea
Video Emerges of Bae Delivering Sermon on Christian Activity in Oppressive Country
As American citizen Kenneth Bae begins serving 15 years of hard labor at a "special prison" in North Korea for alleged hostile acts against the state, two videos related to the tour guide and Christian missionary have emerged that may shed light on Bae's evangelism activities in the oppressive communist country.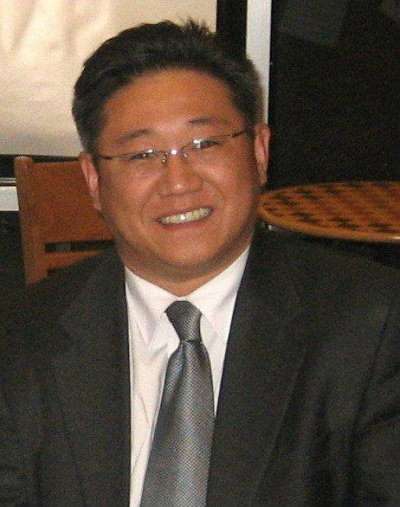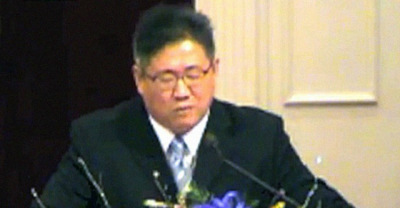 North Korea's official news agency has revealed that Bae, a 44-year-old naturalized U.S. citizen with family living in Washington state, entered prison on Tuesday, May 14, with no other details given on the location, name or specific type of prison, according to The Associated Press.
Bae, who was put on trial and sentenced in April, reportedly lived in China close to the Korean border and frequently led tours into the country. Bae was arrested Nov. 3, 2012, while with a group of tourists in the northeastern port city of Rason (Rajin). During his trips, Bae apparently also visited and fed orphans, a topic he may have mentioned during a sermon he gave at a Missouri church in 2009.
In his message, delivered in Korean and recorded on video, Bae apparently speaks of rallying Christians to prayer to help bring down the walls of division between the so-called hermit kingdom and the rest of the world.
"We have a new project called 'Operation Jericho.' Just as God made people enter Jericho and collapse it without force, I hope the wall between us will collapse soon, through just our praying and worship in the Rason area," Bae said, according to a NK News translation accessed by The Washington Post.
The sermon also reveals that Bae worked with a missionary team in North Korea, officially the Democratic People's Republic of Korea, and had hoped to find among U.S. churches 300 volunteers to go to the country's Rason city to pray and worship.
Bae's sermon appears to be related to the charges brought against him by North Korean officials, as noted by the WP.
The publication's Max Fisher summarizes the charges made by North Korean officials in a separate report:
They say that Bae gave lectures and/or Christian sermons (he's reportedly quite devout and, North Korea says, was preaching in China as a missionary) denigrating the North Korean regime. Though he's accused of calling for the government's downfall, notoriously sensitive Pyongyang officials might have mistaken criticism for subversion.
North Korea also charges that Bae "infiltrated" 250 students into Rason and tried to establish a base of anti-regime activity in his hotel there. It's not clear what any of this means but don't be surprised, again, if North Korea is exaggerating.
Finally, he's accused of smuggling inflammatory, anti-Pyongyang literature into the country. That appears to include a 2007 National Geographic documentary about sneaking one of the magazine's reporters into North Korea. It's called "Don't Tell My Mother That I Am in North Korea."
The 2007 National Geographic video cited by North Korean officials documents a visit to the country in which narrator Diego Bunuel provides a surprising view of worshippers in Sunday mass at a Catholic church, apparently one of three such state-sanctioned churches in Pyongyang. Bunuel learns that there are no ordained priests in North Korea and that mass is led by party members, one of whom answers his questions on camera. An excerpt of the segment from the video purportedly found on Bae can be viewed below (or on YouTube):
Bae, whose tour company was called Nations Tour and operated out of Dalian, China, undoubtedly knew the risk he was taking if he indeed was evangelizing in North Korea. Despite its state-sanctioned churches, North Korea is notorious for its brutal means of keeping the masses in line, with its deadly labor camps frequently cited as examples by humanitarian groups worldwide.
Although the country's constitution calls for freedom of religion, such a thing does not actually exist in North Korea, according to observers. The state ideology developed by deceased dictator Kim Il-Sung, called juche, claims that "man is the master of everything and decides everything," according to the government's website. North Koreans are compelled to venerate the ruling family, who have been ascribed mythological histories.
Despite having once been the site of an early 20th century Christian revival, with its capital even once dubbed "the Jerusalem of the East," North Korea today is brutally hostile to any unsanctioned religion.
Persecution watchdog Open Doors USA has for the last 11 years listed North Korea as the most difficult place in the world to be a Christian, writing in its profile of the Asian country:
"One of the remaining Communist states, it is vehemently opposed to religion of any kind. Christians are classified as hostile and face arrest, detention, torture, even public execution. There is a system of labor camps including the renowned prison No. 15, which reportedly houses 6,000 persecuted Christians alone. Despite the severe oppression, there is a growing underground church movement of an estimated 400,000 Christians."
The organization reported in January the killing of two North Korean Christians, one of them said to have been tortured to death at a labor camp.
Bae is the sixth American to be detained by North Korea in five years, and none of his predecessors remained imprisoned longer than seven months. They, too, were given long prison sentences but were eventually released after visits to Pyongyang by high-profile Western officials, such as in 2009 when former President Bill Clinton secured the release of U.S. journalists Laura Ling and Euna Lee.
A similar attempt might have been made to facilitate Bae's release when former New Mexico Governor Bill Richardson and Google Executive Chairman Eric Schmidt visited North Korea in January. Richardson told Reuters news agency that officials had informed him that Bae was in good health but that they would not be allowed to see him. The former governor was reportedly allowed to pass along a letter from Bae's son.
The U.S. State Department has called on North Korea to release Bae, whom Pyongyang officials claim confessed to the crimes during interrogation.
"There's no greater priority for us than the welfare and safety of U.S. citizens abroad, and we urge the DPRK authorities to grant Mr. Bae amnesty and immediate release," Patrick Ventrell, acting deputy spokesperson for the State Department, told reporters on May 10.
Ventrell repeated that statement, nearly verbatim, when asked by a reporter for an update on Bae on May 15, a day after the U.S. citizen started serving his 15-year prison sentence.
When pressed in a previous press meeting by Associated Press reporter Matthew Pennington on Bae's case, Ventrell stated, according to a State Department transcript: