Cities Declare 'State of Emergency' Amid Homeless Crisis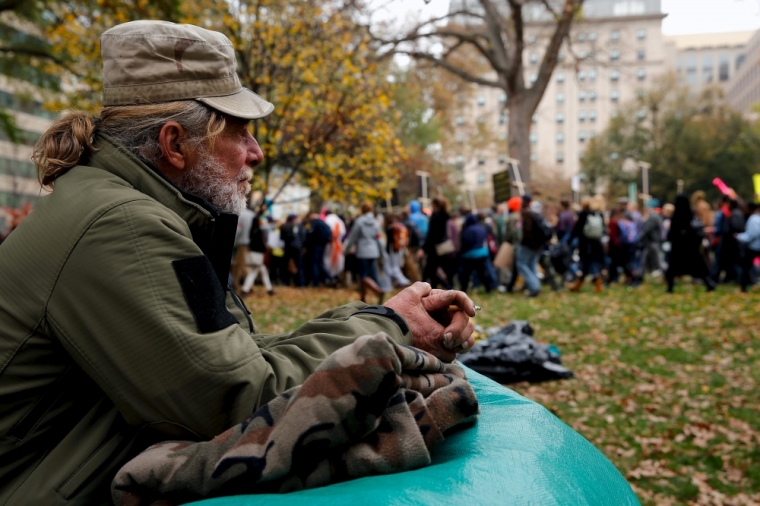 The annual Housing and Urban Development report on America's homeless population shows an overall decline, but some cities are declaring a state of emergency on what they are calling a homeless crisis.
According to HUD, in January, 564,708 people were classified as "homeless on a given night," with 31 percent of those either foregoing or not having access to shelter.
The HUD report states that the goal of the federal government is to end "chronic homelessness by 2017."
"Homelessness declined by 2 percent (or 11,742 people) between 2014 and 2015 and by 11 percent (or 82,550) since 2007," the report reads.
But one unnamed source took issue with the way HUD compiles its numbers. One shelter director in the Southern United States accused HUD of being more concerned with making the numbers look good rather than improving lives.
The federal agency "basically says it's OK to bring people off the streets if they are high and drunk, they just want data showing them off the streets. But we have higher standards that strive to treat the whole person with a goal toward full rehabilitation," the shelter director told The Christian Post.
"They don't care if they have a felony or if it's men and women living together. It's not a one size fits all solution, but they treat it that way."
"To have a violent offender or repeat offender is not in the best interest of our program, but HUD just wants them off the street for statistical reasons," she added.
Mixing violent offenders or some individuals with felony records is often counter-productive for the purpose of a safe shelter and stable rehabilitation programs.
The source, who spoke on condition of anonymity because the program receives half of its budget from the federal agency, noted that since they started following HUD's guidelines their successful rehabilitation rate has dropped to 74 percent from 85 percent in about one year.
She explained the frustration with the process of funding by noting, "The more you follow HUD the more funding you receive, the more you try to rely on innovative measures outside their guidelines, the more funding you lose."