US Claims ISIS Demoralized by Airstrikes; Militants Selling Christian Artifacts, Using Churches as Torture Chambers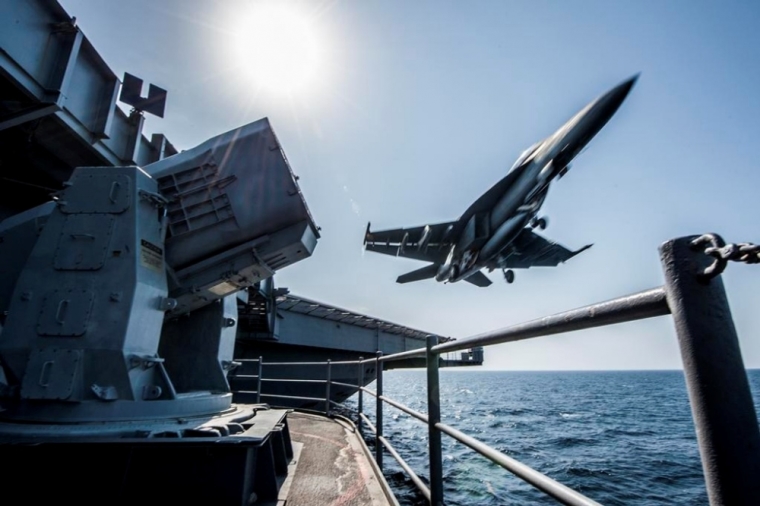 While U.S. officials say Islamic State, or ISIS, has been demoralized by losses it has suffered in Iraq and Syria due to ongoing American airstrikes, reports suggest that its militants are turning Christian churches into torture chambers and selling priceless artifacts in the black market.
"It [ISIS] was presenting itself as an unstoppable movement," The Guardian quotes an anonymous U.S. official as saying.
"That kind of unstoppable momentum has been blunted, to say the least. We have killed over 1,000 of their fighters, particularly in Kobani [city in Syria], and that gets to Raqqa [also in Syria] because they wanted to take Kobani and had been making the biggest flag they had ever made and they were going to put it up there because to them this is a war of flags."
ISIS militants are "committed to this," and "we could see fighters flooding in from Raqqa and we saw that as an opportunity to attrite their manpower," the official added. "Fighters now don't want to go to Kobani. There are similar accounts in Mosul, people not getting paid what they thought they'd get paid, not living the life they thought they'd promised. … So the mood has changed."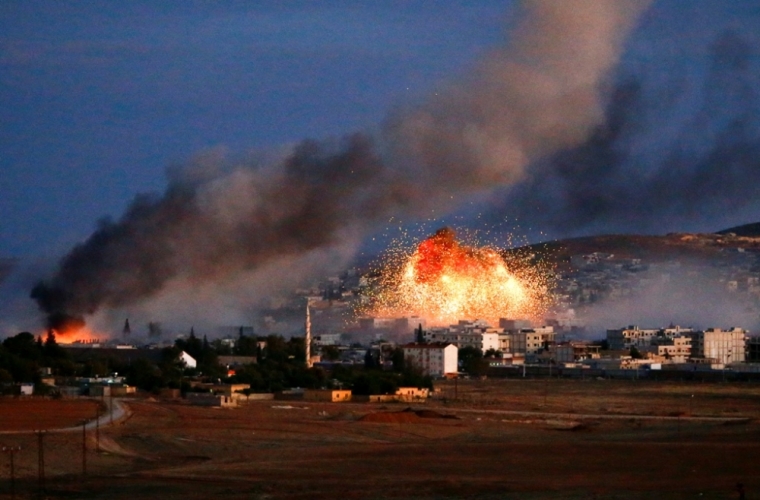 A U.S.-led coalition has been launching airstrikes on ISIS positions in Iraq and Syria since August.
"I can confirm that since mid-November, targeted coalition airstrikes successfully killed multiple senior and mid-level leaders within the Islamic State of Iraq and the Levant (or ISIL, another name for ISIS)," ABC News quotes Pentagon Press Secretary Rear Admiral John Kirby as saying.
"We believe that the loss of these key leaders degrades ISIL's ability to command and control current operations against Iraqi Security Forces, including Kurdish and other local forces in Iraq," said Kirby.
Meanwhile, Jay Sekulow, of the American Center for Law and Justice and the author of Rise of ISIS: A Threat We Can't Ignore, tells Fox News that a key stated aim of ISIS is to "wipe out Christianity."
"This why they are crucifying Christians — including children — destroying churches and selling artifacts. The fact is, this group will stop at nothing to raise funds for its terrorist mission," he said.
"The Middle East is where the three monotheistic religions begun and anything that can inform us about the history and chronology of the development of religion is of unparalleled significance to the core identity of anyone who is Christian," Shaul Gabbay, senior scholar at the University of Denver's Josef Korbel School of International Studies, is quoted as saying.
 "This is where Abraham, the forefather of the three monotheistic religions, came from, where Moses led the Hebrews to the Promised Land and where Jesus Christ was born, walked, died and was resurrected," Gabbay added. "Anything physical part that exists from the past including more modern artifacts is of extreme value to Christianity both at the informative and educational level as well as the spiritual/faith level."
ISIS, an al-Qaeda offshoot which seeks to form an Islamic emirate in the Levant region through "jihad," has gained control over large territories in Iraq and Syria.
In Iraq, ISIS men have killed hundreds of civilians. Numerous members of the Christian and Yazidi minorities have also been killed, and tens of thousands of them have fled their homes. About 5,000 Yazidi girls and women were recently taken captive by ISIS to be sold or given to fighters as slaves.