US Demands Release of Christian Lawyer Held Captive in China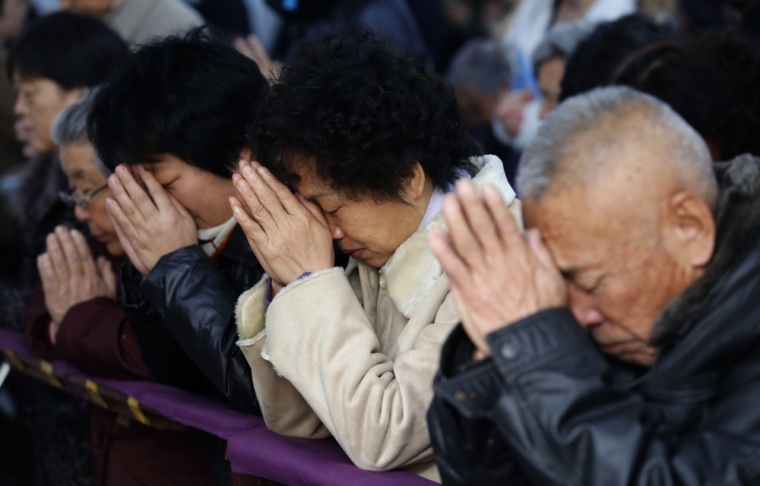 The U.S. government has demanded that China release Christian lawyer Zhang Kai, along with other pastors and churchgoers who've been imprisoned by the Communist regime since last month, according to reports. Zhang was arrested two weeks ago for advising Christian churches not to remove crosses from their roofs as ordered by the Chinese government.
This latest round of attacks against Christians has been called "outrageous" by U.S. religious freedoms ambassador rabbi David Saperstein, who was in the country to meet with Zhang. Saperstein said Zhang's detention was shocking, especially because the government had encouraged his visit to temper reports of religious intolerance and harassment.
"There can be no excuse for the detention of these religious figures who either met with me or tried to meet with me," he told reporters on a conference call last week.
"These detentions fit into the disturbing pattern of state intimidation of public interest lawyers, Internet activists, journalists, religious leaders," Saperstein continued. "They clearly underscore the precariousness of religious life in China."
Zhang was with his assistant in a church in the coastal city of Wenzhou when authorities arrested them.
Another vocal critic of the Chinese government is Chen Guangcheng, a human rights lawyer and activist who was placed under house arrest but later escaped. A friend of his, Li Heping, was also detained and interrogated along with 300 others last month — a quarter of them are believed to be Christians. Guangcheng said that more is needed than the "soft" responses from the U.S.
"[Chinese officials] don't worry about any [U.S.] response when it comes to human rights violations," Guangcheng told The Washington Free Beacon.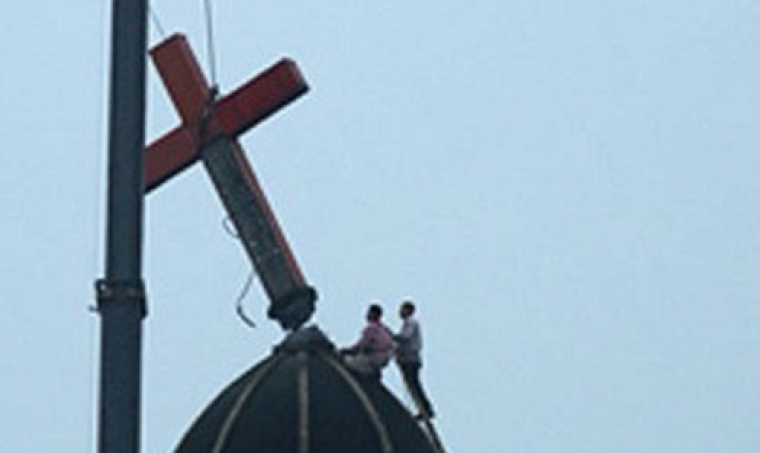 The suppression of Christianity in the Communist state has only increased since 2013, with overall persecution increasing by 152.74 percent, according to ChinaAid's 2014 annual report on Religious and Human Rights Persecution in China. A growing number of Christians have been interrogated, told to take down crosses — a move the state media says is for safety concerns regarding building codes, according to The Associated Press — and detained without being charged for any crime.
So far 1,500 crosses have either been destroyed or removed from Protestant and Catholic church roofs, the ChinaAid report said. The extreme government response serves to destroy the visibility of Christianity and punish Christians who attempt legal recourse for their illegal arrests.
"During the Xi administration, and particularly in the past 18 months, religious freedom abuses have reached a level not seen since the cultural revolution," ChinaAid president Bob Fu told the Congressional Executive Commission on China in July.
"Unfortunately, the reward for courageously defending Falun Gong practitioners, political dissidents, and human rights advocates is to be labeled a 'trouble maker' by the government and subsequently subjected to harassment from local government public security agencies and government officials in the judicial system," he added.
The calls to cease religious harassment and detainment in China come ahead of Chinese President Xi Jinping's visit to the U.S. and the upcoming United Nations General Assembly.