US, French Forces Aid 27,000 Iraqi Soldiers in Attempt to Retake City of Tikrit From ISIS in Major Offensive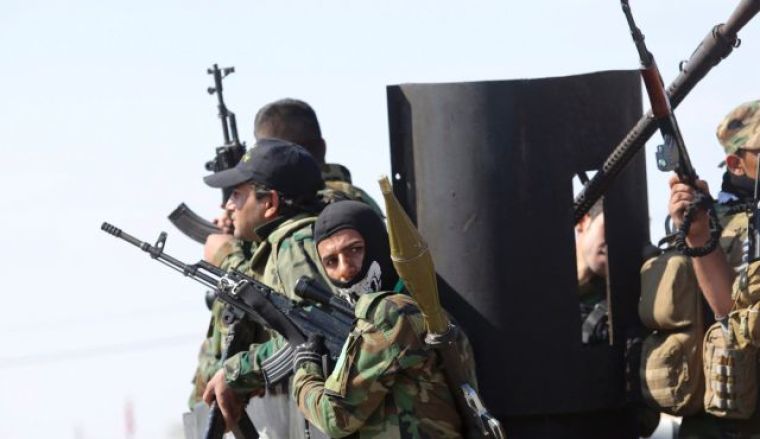 A 27,000-strong Iraqi army, backed by both Shiite and Sunni fighters, is attempting to retake the city of Tikrit from terror group ISIS' control. The assault began Monday morning, reports said, with the army being backed by artillery and airstrikes by Iraqi fighter jets.
Fox News noted that the assault on Tikrit, known as the hometown of former Iraqi leader Saddam Hussein, is being documented by state news media. American and French forces, which have been launching airstrikes against ISIS across Iraq and Syria, are also aiding the ground troops.
The city, which has a population of 260,000 people, fell under ISIS' control in the summer of 2014. Fox News suggested that recapturing Tikrit might be an important step in the wake of the offensive planned on the city of Mosul, which the jihadists have made into one of their strongholds.
BBC News reported that a commander of a Shiite militia unit revealed that ISIS has taken hostage a number of youths, and is threatening to kill them if the Iraqi forces enter the city. There is no information yet on the identities of the youths.
The Shiite official, who wasn't named, revealed that Iran's Gen. Qasem Soleimani, who is the commander of the Iranian Revolutionary Guards' overseas operation arm, the Quds Force, is also involved in the operation.
Soleimani has reportedly been involved in defense operations for the capital of Baghdad, which has long been a target for ISIS.
Although the Iranian government has claimed that its troops are only there to advise Iraqi security forces and militia, BBC noted that members of the Guards and the Quds Force are "widely believed" to be involved in the combat operations.
The forces currently advancing on Tikrit reportedly gathered late Sunday in the central town of Samarra, with Prime Minister Haider al-Abadi declaring a start to the operations after a meeting with military leaders.
Al-Abadi has reportedly offered to pardon all Sunni fighters if they lay down arms and abandon ISIS. He added that his offer is a "last chance," suggesting that the terror group will soon be driven out of the city.
"I call upon those who have been misled or committed a mistake to lay down arms and join their people and security forces in order to liberate their cities," the prime minister said.
Iraq has paid a heavy death toll in its war with ISIS, with at least 1,100 of its citizens dying in violence across the country in February alone. The U.N. Assistance Mission in Iraq noted that a total of 12,282 people were killed and 23,126 were wounded in 2014.
A number of Arab states, including Egypt and Jordan, have also carried out airstrikes on ISIS targets. The terror group has recently killed citizens of both respective countries. Jordan vowed a "relentless war" on ISIS after one of its pilots captured by the jihadists was burned alive in a cage, while Egypt promised revenge for the 21 Coptic Christians who were beheaded in a separate video.