US President Barack Obama Banned From Entering Chechnya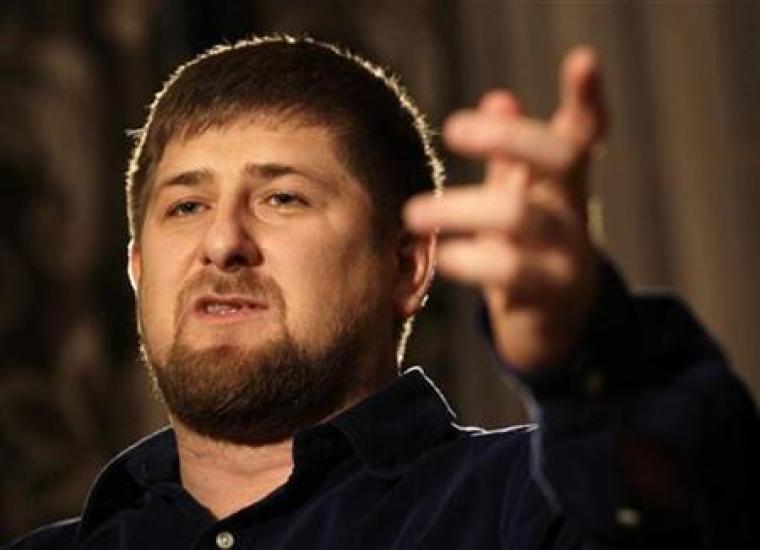 U.S. President Barack Obama has been declared persona non grata in the small Russian republic of Chechnya.
The country's president, Ramzan Kadyrov revealed via his Instagram account that he was banning Obama from Chechnya as a result of what he calls "state terrorism" by the U.S. and EU in Ukraine, Libya, Syria, Iraq and Afghanistan according to The Guardian.
The list of banned officials also includes European Union officials José Manuel Barroso, Herman van Rompuy and Catherine Ashton.
Kadyrov wrote on his Instagram account that the ban was in response to US and EU actions in Ukraine, Libya, Syria, Iraq and Afghanistan, which he called "state terrorism".
"Dear friends! The whole world witnessed the tragedy of the peoples of Libya, Syria, Iraq, Afghanistan. And lately, [the] Ukraine. Under the pretext of exporting democracy in these countries are killing civilians, women, the elderly, children, destroying the city, religious shrines," noted a translated version of Kadyrov's Instagram post.
"Directly responsible for everything that happens are the United States and the European Union. Actions of their leaders are state terrorism directed against countries and peoples. And in most cases there is blood of Muslims. Today I decided to create a sanctions list to include the U.S. President Barack Obama, European Commission President Jose Manuel Barroso, President of the European Council Herman Van Rompuy, the EU High Representative for Foreign Affairs and Security Policy Catherine Ashton, European Parliament President Martin Schulz," he continued.
"I have asked them to freeze the bank accounts and assets of every kind. From July 27 listed policies denied entry to the Chechen Republic. Kadyrov # # U.S. # EU # Sanctions # Obama," he ended.
On Saturday, Russia's Foreign Ministry said in a statement blaming the US for the Ukraine crisis, "The United States continues to push Kiev into the forceful repression of [Ukraine's] Russian-speaking population's discontent."
"There is one conclusion – the Obama administration has some responsibility both for the internal conflict in Ukraine and its severe consequences."