US, South Korea, Japan Agree to Share Intelligence on North Korea's Nukes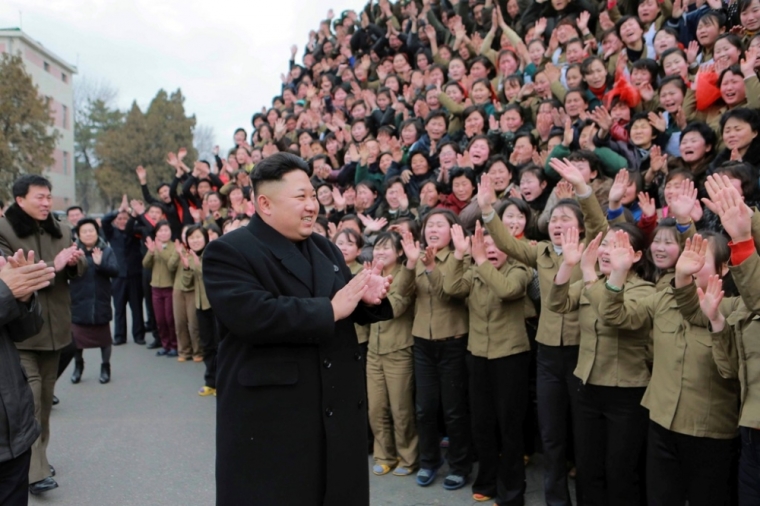 The United States, South Korea and Japan have decided to share their military intelligence about North Korea's nuclear and missile programs, and plan to sign a pact to formalize the plan Monday.
"The three nations have agreed to sign the trilateral deal on Monday to share their intelligence on North Korea's nuclear and missile threats," South Korea's Yonhap News Agency quoted an anonymous official from Seoul's defense ministry as saying.
While the U.S. has had bilateral intelligence-sharing agreements with both South Korea and Japan, the three countries are now coming together at the trilateral level for the first time.
"Sharing of intelligence will be strictly limited to the North's nuclear and missile programs in such various forms as documents, photos and digital electronic data. We will exchange secrets with Japan not directly but via the U.S.," the source noted.
North Korea recently threatened to conduct another nuclear test in response to a United Nations resolution against its human rights abuses.
"We believe that the arrangement will be very effective in deterring the communist country from launching provocations in the first place," the source added. "The cooperation between the three nations is expected to boost the quality of the intelligence on North Korea, which will enable the allies to respond to possible provocations in a swifter fashion."
North Korea has reportedly made technological advancement to miniaturize nuclear warheads capable of being mounted on its long-range ballistic missiles.
The North has launched several long-range rockets in the last one and a half decades, seen as cover for intercontinental ballistic missile tests. Most of the rockets either exploded mid-air or failed to put satellites into orbit, but North Korea claims partial success.
The pact comes about two months after North and South Korean troops exchanged gunfire along their border.
Especially the western sea boundary is poorly marked and has witnessed several violent skirmishes between the North and the South. About four years ago, 46 sailors died after a South Korean warship sank in the area allegedly after a torpedo attack by the North, which denies the charge.
The pact also comes soon after Pyongyang's alleged involvement in the hacking of Sony Pictures, which has led the company to cancel the planned release of the film, "The Interview," an action comedy about a plot to kill North Korean leader Kim Jong-Un.
North Korea has been a brutal dictatorship, ruled by one party, the Korea Worker's Party, and led by one family, the Kims, since its formation in 1948. There are at least 100,000 Christians in that nation's harsh prison camps, where prisoners face torture, forced labor and possible execution, Christian groups say.