US to Release Evidence of Syria Chemical Weapons Attacks as UN Rejects UK Proposal for Action
The United States is preparing to release proof that Syrian President al-Assad's regime carried out chemical attacks on Damascus last week, while the United Nations have in-effect rejected a proposal for a resolution tabled by the United Kingdom requesting military action in Syria to protect civilians; sending back the proposal for further consultation.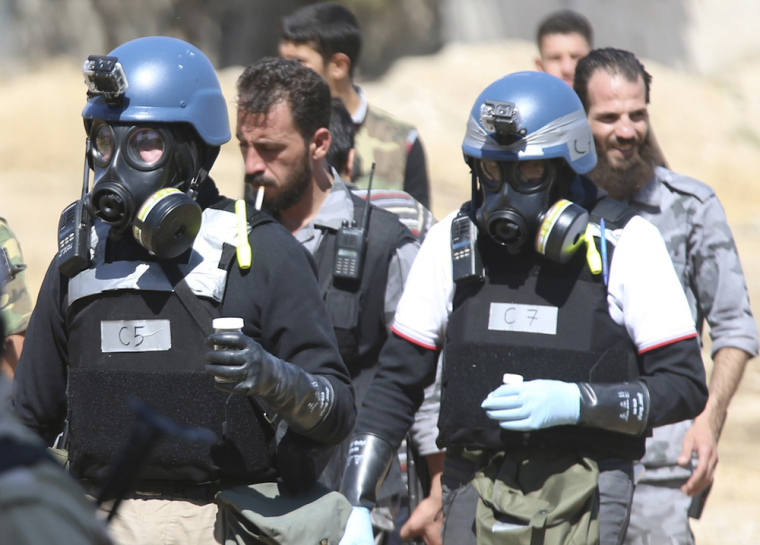 The Obama administration's Office of the Director of National Intelligence has reportedly compiled a timeline of evidence that proves Syrian President Bashar al-Assad is responsible for the chemical attack on Aug. 21 outside of Damascus, which reportedly killed hundreds of civilians. The evidence could be released as early as Thursday and serves as one of the last necessary steps many feel is needed before President Obama can order a military strike on Syria.
A senior official from the Obama administration told CBS over the weekend that the evidence that caused the U.S. to accuse the Assad regime of the chemical attack is based on "the reported number of victims, reported symptoms of those who were killed or injured," and witness accounts. Additionally, a U.S. official added that there is "very little doubt" that a chemical weapon was used by the Syrian regime on Aug. 21.
U.S. Secretary of State John Kerry said on Monday that it is "undeniable" that chemical weapons were used in Syria, calling the practice a "moral obscenity." Secretary of Defense Chuck Hagel told BBC News on Tuesday that the U.S. is fully prepared with its military assets, and that they were ready for use should President Obama give the word to do move forward. The military assets reportedly include four cruise-missile-armed destroyers in the Mediterranean that would target Syrian military installations.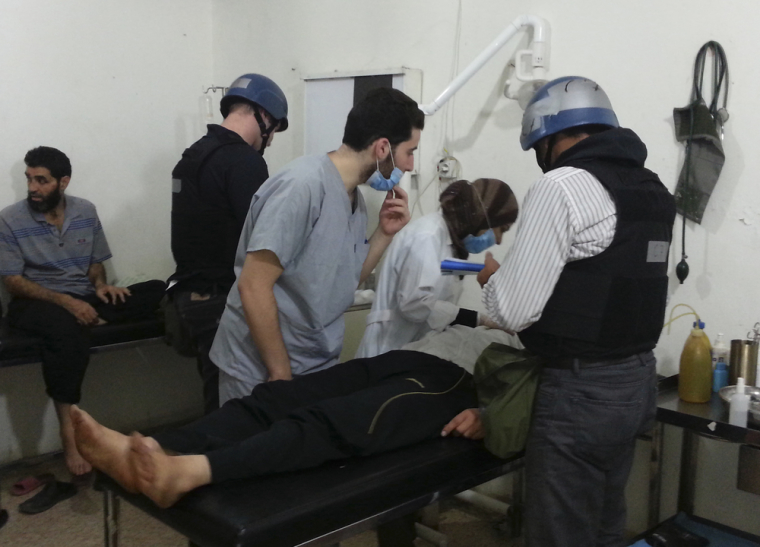 Syria's Assad regime continues to deny its involvement with the Aug. 21 chemical weapons attack near Damascus, instead blaming the civilian deaths on rebel forces. However, the Obama administration has remained skeptical of this claim, arguing that only the Syrian government could have the ability to launch such an extensive chemical attack. On Wednesday, Syria's foreign minister Walid Muallem challenged the U.S. to "produce the evidence," arguing that the U.S.'s assertion that President Assad committed the chemical attack was "completely wrong."
A team of U.N. weapons inspectors is currently investigating the chemical attack claims in Syria, and according to U.N. General Secretary Ban Ki-moon, the investigators need four more days to complete their inspection, and then additional time to evaluate their findings. A team of the inspectors were fired upon while en route to the Damascus site a few days ago, while earlier in the day a mortar attack was launched just blocks from the investigators' hotel. Some argue that this is an attempt by the Syrian government to stall the investigators from inspecting the site of the chemical attacks.
While the U.S. prepares to release its report against the Assad regime, the United Kingdom announced Wednesday that it had drafted proposals for a resolution for the United Nations Security Council to authorize all "necessary measures to protect civilians" from "unacceptable" chemical attacks. However, the Security Council failed to reach an agreement regarding the proposals, as Russia, an ally to Syria, has strongly objected to military intervention. Should the resolution come to a vote, both Russia and China would almost certainly veto any authorization for military action in Syria.
Britain has said it has a responsibility to take action against the Syrian government even if U.N. approval continues to be denied, but Ban Ki-moon has encouraged Western powers to allow U.N. investigators time to finish their job in Damascus before moving forward with military action.
"Let them conclude [...] their work for four days and then we will have to analyze scientifically" their evidence and send the results to the U.N. Security Council, Ban Ki-moon said in a statement from The Hague on Wednesday.
Syria has been embroiled in a bitter civil war between forces loyal to President Assad and rebel forces seeking to overthrow the Ba'ath government. Thousands have died during the internal violence. Last week, death toll reports from local charities and hospitals indicated that hundreds were killed in a chemical weapons attack in a suburb of Damascus, Ghouta on Aug. 21. Chilling videos taken by civilians and released to the public show Syrians in the region suffering from convulsions and asphyxiation, typical symptoms of chemical poisoning.