Trump Will Honor Obama's Controversial Refugee Deal With Australia, Says Vice Pres. Mike Pence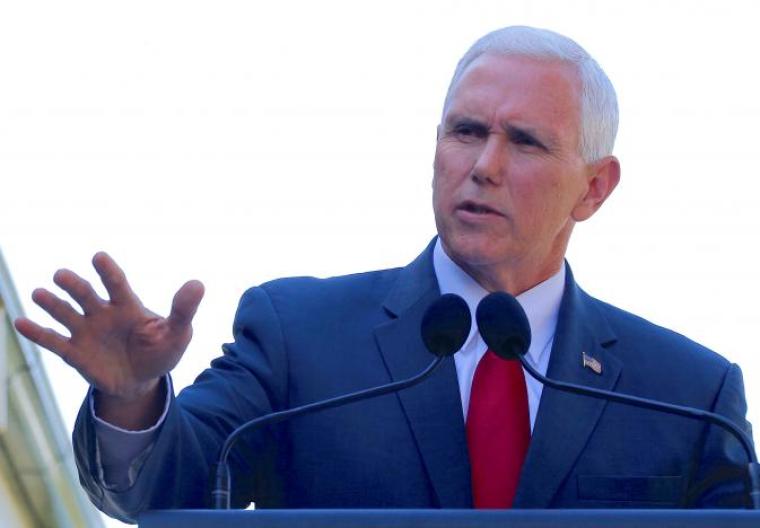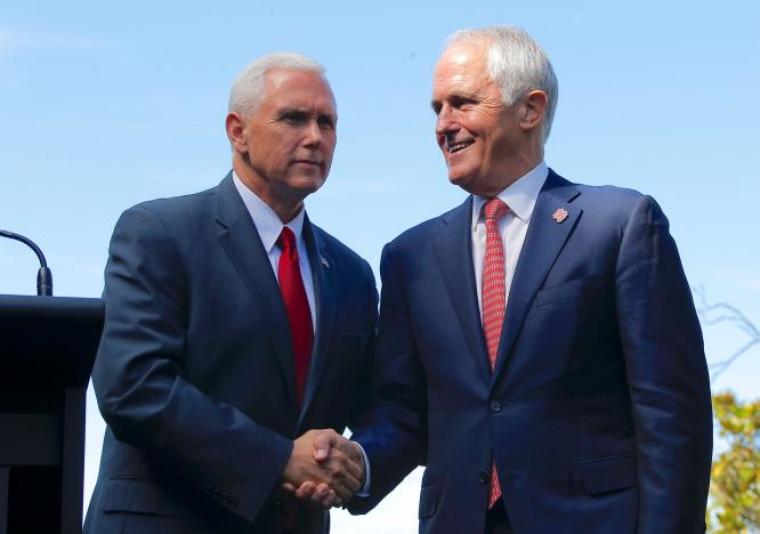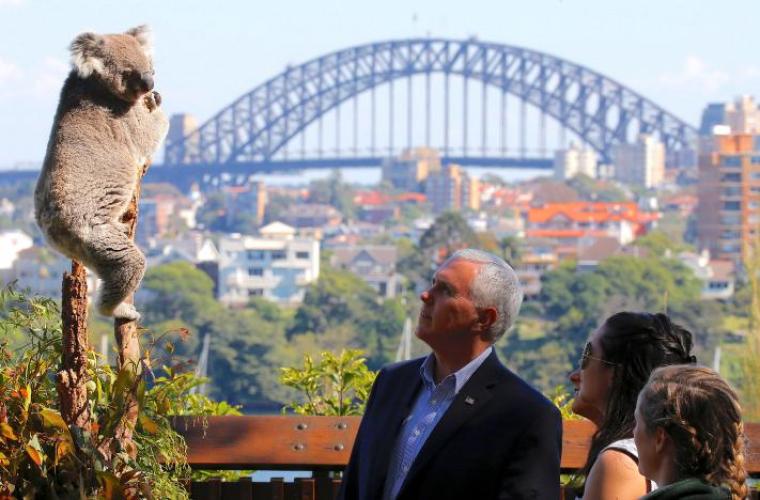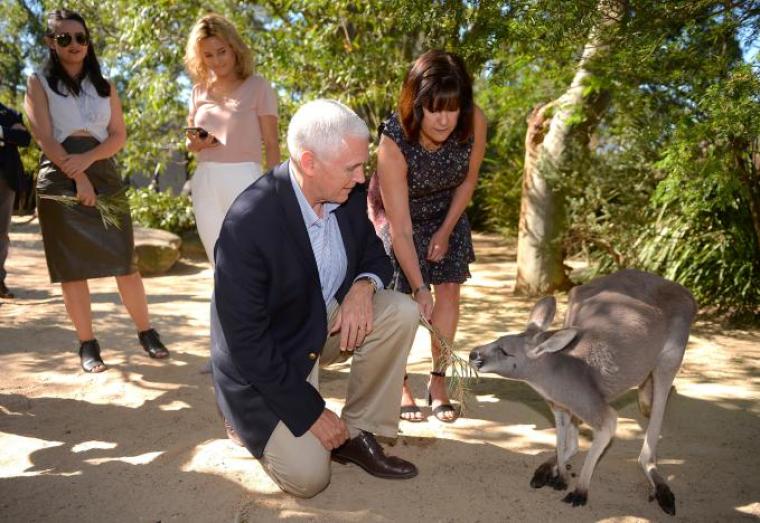 View Photos
Vice President Mike Pence said Saturday that the United States will honor an agreement that former President Barack Obama had with Australia to take in up to 1,250 asylum seekers, adding, however, "that doesn't mean that we admire the agreement," which was described by President Donald Trump as a "dumb" deal.
"Let me make it clear the United States intends to honor the agreement, subject to the results of the vetting processes that now apply to all refugees considered for admission to the United States of America," Pence said at a joint news conference in Sydney with Australian Prime Minister Malcolm Turnbull, according to The Hill.
Honoring the deal, however, "doesn't mean that we admire the agreement," he added, according to Reuters. "We will honor this agreement out of respect to this enormously important alliance."
The deal is about the U.S. resettling asylum seekers held in offshore processing camps on South Pacific islands in Papua New Guinea and Nauru, in exchange for Australia taking in refugees from El Salvador, Guatemala and Honduras.
"Frankly, looking back on the last administration, the president has never been shy about expressing frustration with other international agreements, most notably the so-called nuclear agreement with Iran. But rest assured, as I confirmed today with the prime minister, the United States will honor the agreement," Pence said.
Turnbull thanked Pence, saying his assurance shows the "integrity" of Trump and his administration. "It's a very important commitment, and we thank you for restating that today."
Last month, Trump signed an executive order on immigration to act as somewhat of a revision to his Jan. 27 executive order that barred refugee resettlement for 120 days and immigration from seven, now six, Muslim-majority countries for a period of 90 days.
While the previous order called for persecuted religious minority refugees to receive priority for resettlement in the U.S., the new order omitted language that would give persecuted religious minorities special status in the State Department's refugee resettlement process.
Several American organizations expressed strong disagreement with Trump's revised travel ban executive order, with Christians debating whether it serves to protect them from jihad, or if it stands against Jesus Christ's message of helping the stranger.
"We remain deeply troubled by the human consequences of the revised executive order on refugee admissions and the travel ban. While we note the Administration's efforts to modify the executive order in light of various legal concerns, the revised order still leaves many innocent lives at risk," said the Most Rev. Joe S. Vásquez, bishop of Austin and chair of the U.S. Catholic Bishops Committee on Migration.
However, the American Center for Law and Justice said the order will help protect U.S. citizens from terrorism. "These significant changes not only ensure that America will be kept safe, but they also undercut the various legal challenges to the lawful order," the ACLJ wrote.