USA Swimming Bans Brock Turner for Life, Then Witches Hex Him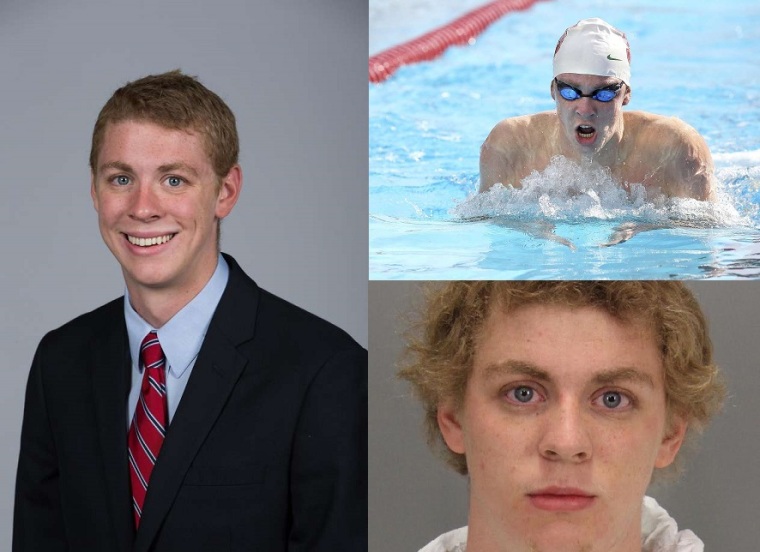 A day after USA Swimming banned former Stanford swimmer Brock Turner, 20, who was convicted of sexually assaulting an unconscious woman and sentenced to six months in jail and probation, a group of witches dissatisfied with the sentence gathered online for a mass "hexing" of the swimmer on Tuesday.
"Brock Turner's membership with USA Swimming expired at the end of the calendar year 2014," USA Swimming spokesman Scott Leightman said in an email to USA Today Sports. "He was not a member at the time of his crime or since then. USA Swimming doesn't have any jurisdiction over non-members.
"Brock Turner is not a member of USA Swimming and, should he apply, he would not be eligible for membership. ... Had he been a member, he would be subject to the USA Swimming Code of Conduct. USA Swimming strictly prohibits and has zero tolerance for sexual misconduct, with firm Code of Conduct policies in place, and severe penalties, including a permanent ban of membership, for those who violate our Code of Conduct," he added.
Turner's case has garnered international attention and sparked an uproar in the last few days because many believe his sentence was too lenient. A statement Turner's 23-year-old victim read aloud to him in court about his assaulted her behind a dumpster as she lay unconscious made public opinion of Turner even worse after it was published by BuzzFeed. It had been read nearly 15 million times as of Friday morning.
"The night the news came out I sat my parents down and told them that I had been assaulted, to not look at the news because it's upsetting, just know that I'm okay, I'm right here, and I'm okay. But halfway through telling them, my mom had to hold me because I could no longer stand up," she wrote.
"The night after it happened, he said he didn't know my name, said he wouldn't be able to identify my face in a lineup, didn't mention any dialogue between us, no words, only dancing and kissing. Dancing is a cute term; was it snapping fingers and twirling dancing, or just bodies grinding up against each other in a crowded room?" she continued. "I wonder if kissing was just faces sloppily pressed up against each other? When the detective asked if he had planned on taking me back to his dorm, he said no. When the detective asked how we ended up behind the dumpster, he said he didn't know."
Prior to his sentencing a jury had found Turner guilty of three charges: assault with the intent to commit rape, sexual penetration of an intoxicated person and sexual penetration of an unconscious person.
Carl-Fredrik Arndt and Peter Jonsson the two Stanford graduate students who interrupted Turner as he assaulted his 23-year-old victim identified in local newspapers as just "Emily Doe" spoke out on Tuesday about what they witnessed.
They told police that on Jan. 18, 2015, they were riding their bikes near the Kappa Alpha fraternity house when they saw Turner on top of an unconscious woman behind a dumpster on campus.
"We can see that she isn't moving at all but he is moving a lot. So we stop and think that there is something strange going on," Arndt told the news outlet Expressen in Swedish that was first translated by BuzzFeed News.
"Peter walks over and asks what he is doing and I am following him. When he stand up we see that she still isn't moving, even the slightest, so we approach and ask something like: 'What the hell are you doing?'" he continued.
Turner said Arndt, started to run and Jonsson chased him down. Both men managed to pin the swimmer down until the police arrived.
On Tuesday, a group of witches dissatisfied with Turner's light sentenced cursed the swimmer with impotence and nightmares saying:
Brock Allen Turner we hex you.
You will be impotent
You will know constant pain of pine needles in your guts
Food will bring you no sustenance
In water, your lungs will fail you
Sleep will only bring nightmares
Shame will be your mantle.
You will meet justice.
My witchcraft is strong. Our witchcraft is powerful. The spell will work. So Mote it be.