Usain Bolt Thanks God Following 200M Gold Medal: 'Nothing Possible Without Him'
Usain Bolt Thanks God Following 200M Gold Medal: 'Nothing Possible Without Him'
Usain Bolt has thanked God, saying nothing would have been possible without him, following his victory in the 200 meter sprint final on Thursday. Bolt claimed the gold medal at the London 2012 Olympics, making history by becoming the first man ever to defend the 200M Olympic title following his win in the event four years ago in Beijing.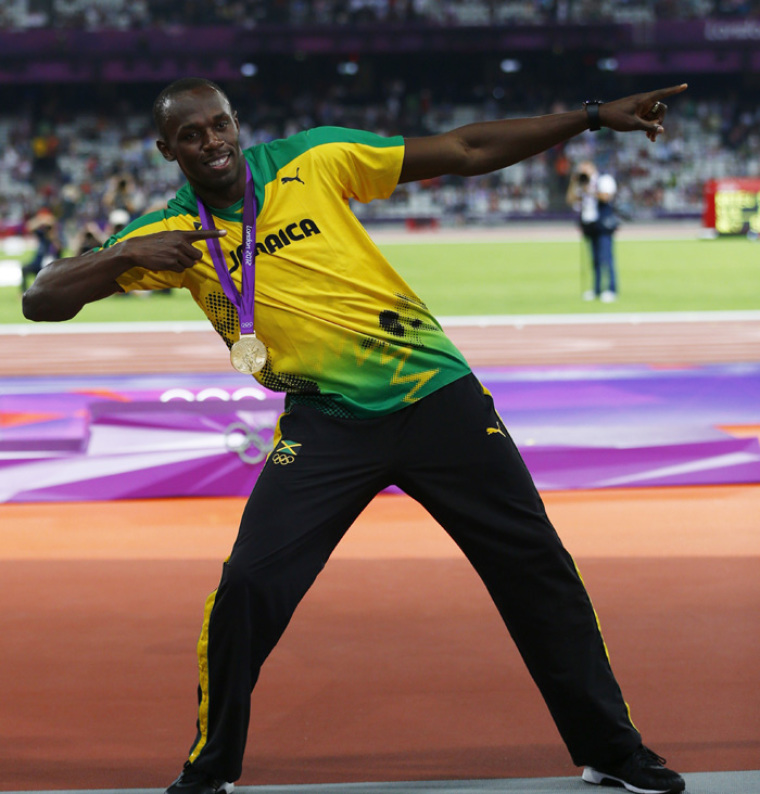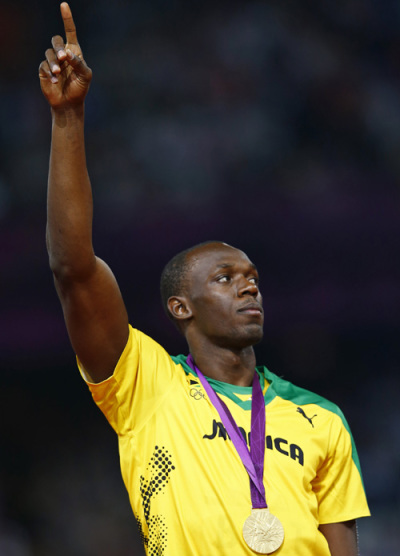 After storming to the gold medal in 19.32 seconds, Bolt, a Protestant Christian, sent a message through his Twitter account explaining how he felt blessed to have "the greatest coach ever."
"A lot a thanks goes out to the greatest coach ever. "Glen Mills" Really blessed the day the heavenly Father brought you in my life," Bolt testified.
He later also added: "I want to thank GOD for everything he as done for me cause without him none of this wouldn't be possible."
His message came following his win to earn him his second gold medal of the London 2012 Games so far. His time of 19.32 seconds was just a few hundredths of a second outside the current Olympic record.
Bolt's win sparked wild scenes of celebration in Jamaica as the nation showed off its sprint dominance to the world, claiming a one-two-three finish and all the medals on offer in the 200 meters.
Bolt's countryman Yohan Blake claimed the silver for the second time in recent days, but he ran Bolt close with a time of 19.44 seconds.
The race started at a frantic pace with both Bolt and Blake immediately pulling out ahead of the other competitors. As they came round the bend and into the straight Bolt was clearly out front and threatening to win an embarrassingly one-sided victory. However, Blake was the one person who broke away with him and pushed him all the way.
But it was Bolt's immense power that again was put on display at the Olympic Stadium in east London, and with about 20 meters still to go Bolt glanced backwards towards Blake and eased up over the line.
Jamaica's Warren Weir came in third to claim the bronze with a time of 19.84 seconds, completing the whitewash of medals for Jamaica in the event.
Bolt has reasserted himself as the fastest man in the world, claiming the sprint double in the 100M and 200M events. He broke the 100 meter Olympic record on Sunday night in London by running 9.63 seconds, becoming only the second person ever to defend that title. But today he went one better than Carl Lewis, who was unable to defend the 200M title, by claiming gold in the event for the second consecutive Olympic Games following his win in Beijing four years ago.
Bolt will also be taking part in the 4x100 meter relay in the coming days and will be looking to claim his third gold medal of the London 2012 Olympics.