Utah school district reverses ban on Bible in libraries
Other religious texts remained on libary shelves during ban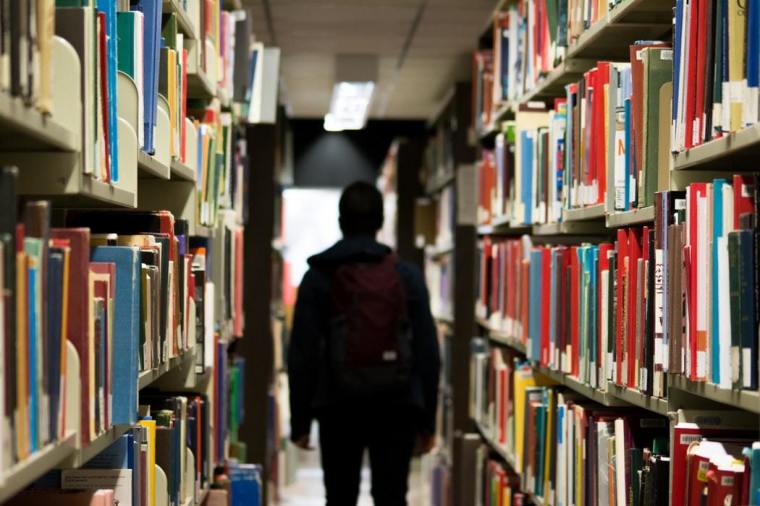 The world's all-time bestselling book is back on library shelves in one Utah school district.
Board members with the Davis School District north of Salt Lake City announced Tuesday that district officials have determined the Bible is appropriate for school-age students after banning the Good Book last month for containing "sex and violence," The Associated Press reported. 
The committee published its determination that the Bible "has significant, serious value for minors which outweighs the violent or vulgar content it contains" and will be made accessible to all grade levels, according to the AP.
As many as 70 people filed appeals with the district after the book was banned last month and pulled from library shelves at as many as eight Davis School District elementary and middle schools.
The reversal comes after the board removed the Bible from the libraries of elementary and middle schools following a single complaint from a student's parent.
Despite removing the Bible, the district continued to permit other religious texts, including the Book of Mormon and the Quran, to remain available to students without age restrictions.
After the district initially agreed, another request was made to ban the Church of Jesus Christ of Latter-day Saints' Book of Mormon due to its violent content. 
The Mormon religious text, deemed "a volume of holy scripture comparable to the Bible" by the LDS, is expected to face a review to determine its suitability for school libraries. The status of that review as of Thursday is unclear.
Serving roughly 72,000 students, the Davis school district made headlines back in March after a parent provided officials with a list citing verses from Genesis to Revelation and calling for the Bible to be removed from a high school library for being "pornographic."
The request made in December 2022 described the Bible as "one of the most sex-ridden books around" and, therefore, in violation of Utah state code.
"Incest, onanism, bestiality, prostitution, genital mutilation, fellatio, dildos, rape, and even infanticide," the parent was quoted as writing in the request. "You'll no doubt find that the Bible, under Utah Code Ann. § 76-10-1227, has 'no serious values for minors' because it's pornographic by our new definition."
The code referenced in the request defines pornographic and harmful materials as those which include a "description or depiction of illicit sex or sexual immorality" or a "nude or partially denuded figure." 
However, the code notes that such definitions do not apply to any material with "serious literary, artistic, political, or scientific value for minors," which could likely include the Old and New Testaments.
In submitting the request, the parent referred to Utah Parents United, a conservative parental rights group that, in recent months, has challenged various books in school libraries under Utah's HB374. The statute prohibits "certain sensitive instructional materials in public schools."
The national debate over the practice of book banning has grown increasingly heated in recent years. 
Last fall, the American Library Association claimed that efforts to ban or restrict books in school libraries are on the rise amid parents' concerns about sexually explicit material depicting child sex and pedophilia. 
Between Jan. 1 and Aug. 31, 2022, the organization said it documented 681 attempts to ban or restrict library resources, aimed at 1,651 titles; more than 70% of the attempts sought to ban multiple titles.  
According to the ALA, the ban attempts are "on track to exceed record counts from 2021," when 729 attempts were made that targeted 1,597 book titles. 
"The unprecedented number of challenges we're seeing already this year reflects coordinated, national efforts to silence marginalized or historically underrepresented voices and deprive all of us — young people, in particular — of the chance to explore a world beyond the confines of personal experience," ALA President Lessa Kananiʻopua Pelayo-Lozada stated. 
"Librarians develop collections and resources that make knowledge and ideas widely available, so people and families are free to choose what to read."
That backlash is due in large part to an increase in parents across the country who have complained about kids' access to sexually explicit materials in school libraries, including in Michigan, where parents — many from the Muslim community — pressured a Michigan school district to reduce students' access to certain books in school libraries.