Vermont governor signs bills making abortion, body-mutilating trans surgeries for kids a legal right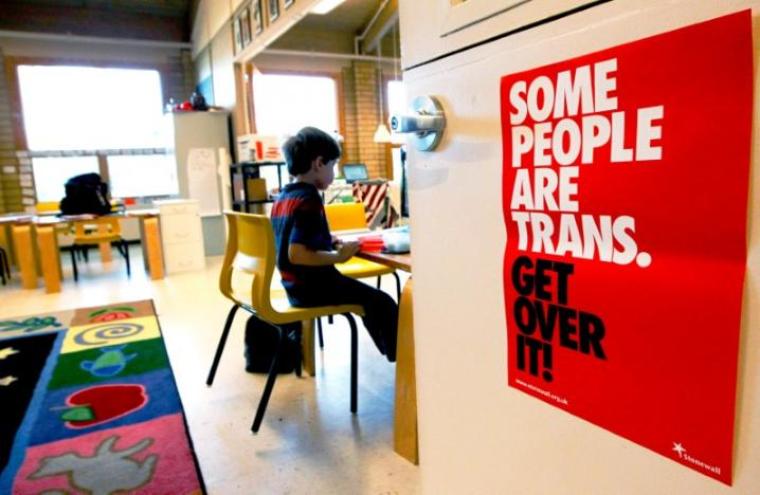 Vermont has become the latest state to establish itself as a haven for abortions and body-mutilating sex-change procedures for children and teens.
The state's Republican Gov. Phil Scott signed H.89 and S.37 into law on May 10. In a statement, Scott characterized the passage of the bills as evidence that "Vermont stands on the side of privacy, personal autonomy, and reproductive liberty, and that providers are free to practice without fear."
Scott's approval of H.89, which establishes so-called "gender-affirming health care services" and "reproductive health services" as "legally protected" healthcare activities, follows its passage by the Democrat-controlled state House in a 130-13 vote and its approval by the Democrat-controlled state Senate in a 26-4 vote.
According to Washington Examiner, Scott "became only the second Republican governor in the country to sign this kind of measure after Gov. Charlie Baker, R-Mass., made a similar move last year."
Majorities of Republicans and Democrats supported the measure in the House, where two Democrats and 11 Republicans opposed the legislation. In the Senate, all Democrats and three Republicans supported it, while the other four Republicans voted in opposition.
The law also declares any efforts to bring civil actions against those who perform or assist people in obtaining abortions or sex-change surgeries a "violation of public policy in this state" and prohibits "individuals from knowingly obstructing another person's entry to or exit from a health care facility that provides legally protected health care activity." 
S.37 closely mirrors H.89 but includes additional provisions requiring state colleges and universities to provide or assist their students in obtaining "gender-affirming health care services" and "reproductive health care services" and requiring health insurance companies in the state to cover "gender-affirming health care services" and "reproductive health care services." 
The enactment of H.89 and S.37 follows the U.S. Supreme Court's decision in Dobbs v. Jackson Women's Health Organization, determining that the U.S. Constitution does not contain a right to abortion and therefore, states have the ability to ban abortion if they so choose. 
According to the pro-life group Susan B. Anthony Pro-Life America, 15 states have enacted total or near-total bans on abortion, Florida has a 15-week abortion ban, six states have total or near-total abortion bans tied up in court, and the remaining states, including Vermont, have "few or new limits on abortion."
Additionally, the pro-choice Guttmacher Institute identifies Vermont as one of three states with a constitution that "explicitly secures [a] right to abortion" and one of four states that allows abortion "throughout pregnancy," including up to the moment of birth.
Vermont's embrace of H.89 and S.37 also comes as 17 states have taken action to restrict minors from obtaining some or all gender transition procedures: Alabama, Arizona, Arkansas, Florida, Georgia, Idaho, Indiana, Iowa, Kentucky, Mississippi, Missouri, North Dakota, Oklahoma, South Dakota, Tennessee, Utah and West Virginia. 
According to the LGBT Movement Advancement Project, Vermont is one of nine states that have laws described by the group as "shield" laws that "protect transgender people, their families, and their medical providers against these ongoing attacks and to protect access to transgender-related health care." Other states that have such laws include: California, Colorado, Connecticut, Illinois, Massachusetts, Minnesota, New Mexico and Washington. 
The push to protect children and teenagers from chemical and surgical castration and other irreversible procedures is partly due to the countless testimonies of young men and women who were urged to transition and now live with deformed bodies and sterility. 
The American College of Pediatricians, a conservative medical group, has listed potential side effects of puberty blockers, often prescribed to children with gender dysphoria, as "osteoporosis, mood disorders, seizures, cognitive impairment and, when combined with cross-sex hormones, sterility." 
According to the ACP, cross-sex hormones frequently prescribed to gender-confused youth "put youth at an increased risk of heart attacks, stroke, diabetes, blood clots and cancers across their lifespan."
In February, Chloe Cole, a prominent detransitioner who, as a minor, was put on puberty blockers and testosterone and had a double mastectomy filed a lawsuit against Kaiser Hospitals over their doctors putting her through these controversial treatments.