'Veronica Mars' Move Trailer: First Footage Shows Old Rivals, New Challenges and Behind the Scenes (VIDEO)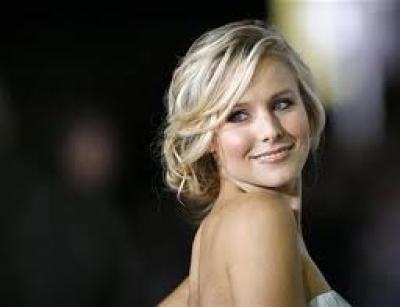 The "Veronica Mars" movie trailer revealed just a bit about the film, with Kristen Bell reprising her role as the spunky investigator who never gives up. The video was shown at San Diego Comic-Con, and the movie— based on the show cancelled in 2007— was funded by over 90,000 backers on Kickstarter.
The "Veronica Mars" trailer showed Mars, who is now a tough lawyer in New York City, reuniting with many of her friends from high school in the fictional Neptune, Calif. and Hearst College: Wallace (Percy Daggs III), Logan (Jason Dohring), Weevil (Francis Capra), Dick (Ryan Hansen) and Mac (Tina Majorino) are all back in the cast.
Not much is revealed about the mystery Veronica Mars will solve in the film, and Jamie Lee Curtis is playing an unknown role in the movie, but excitement is still rising among the cast and fans alike. Lovers of the series— "marshmallows," Bell calls them— donated $5.7 million through Kickstarter, far surpassing the film's needs of $2 million.
"At the time (of the Kickstarter campaign), I thought, 'Of course this is happening. This is what's supposed to happen. The farther I get from the date of that occurrence, I start to realize how absolutely farfetched this idea was to throw out into the universe," Bell told CNN. "I had no doubt in my mind that we would make our goal because it has been discussed in every interview I've done since the show was canceled. I was led to believe there was still a good amount of interest, but certainly never in a million years thought we would surpass the goal as much as we did."
Production on the "Veronica Mars" film began in June, with Warner Bros. slated to release the film in early 2014. Bell made it clear that fans made it possible for the film to happen— show creator Rob Thomas penned a script for a movie after the show's cancellation but Warner Bros. declined.
"The way I see it is that Kickstarter is the best example of 'power to the people.' If the people want it, the people can make it. That's the beauty behind a public funding forum," she said.
The "Veronica Mars" film project has endured some criticism, with some saying the site's original purpose— funding little-known independent projects— is being lost with bigger names like Zach Braff and other franchises taking advantage. However, Thomas hopes that after Warner Bros. sees the results of release, they will want to fund an entire film franchise, instead of the fans taking on the financial burden.
"I want this to be a franchise," he said. "I hope we make a ton of money on this movie, and we get to do it through the normal channels. If we're a huge hit, I'm not sure Kickstarter is meant to fund huge hits."