VGF Church Founder John Schouten Resigns Over 'Illegal' Sexual Sin Before Conversion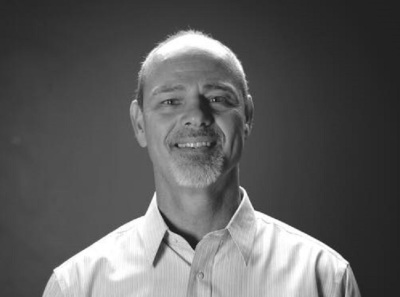 Pastor John Schouten, founder of VGF Church, the largest church in Licking County, Ohio, has parted ways with his church after he was confronted with what was described as a "wrong, evil, and illegal" sexual sin he committed more than 30 years ago before he became a Christian.
The Newark Advocate reported that the church leaders were notified of the allegations against their pastor in an email during the summer and struggled with how to handle the situation. Schouten, who previously admitted to abusing drugs and cheating on his wife, Marilyn, during the early years of their marriage, has routinely talked about the wayward life he lived before becoming a Christian.
Church leaders told the congregation in a recent email that Schouten offered to resign once church leaders were told of his actions but they did not accept it. They chose instead to place him on paid administrative leave while leaders made a decision.
Mark Weaver, the church's designated spokesman who also attends VGF, confirmed with The Christian Post on Friday that Schouten's sin involved only one accuser. He said the church consulted with an attorney who advised them that because the incident happened more than 30 years ago, the statute of limitations has passed. They did not move forward with any legal action as a result.
"The incident in question happened well before John Schouten was a Christian. He was married but he had not come to Christ. He came to Christ several years later. And of course he became a pastor several years after that. He's nearly 60," Weaver told CP.
When asked if the illegal sexual sin could be classified as rape or sexual assault and if it was a one time or repeat occurrence with the same person, Weaver said: "We described it the way we described it so we can protect the privacy of the person involved."
The Advocate said church leaders brought in a professional mediator to meet with the elders and Schouten to see if they could reach an agreement about how to handle the situation, but they could not agree on whether he should return to the pulpit.
In their email to the congregation, elders said they believe Schouten "has been fully forgiven by God" but they were concerned about how he handled the issue after he became Christian.
"Far beyond the issues about the events that transpired more than 30 years ago, most elders were concerned about how John handled that problem once he became a Christian. We were concerned with how he dealt with this problem once he became a pastor," the letter reads. "And some of us were even concerned with how he addressed the problem in the last several weeks."
"That's why John and the elders have agreed to part ways. John will not return to work here. We've agreed to pay John and Marilyn for the rest of this year and for all of next year," the statement sent to congregants said.
Weaver also confirmed that Schouten and his wife will continue living in their private home, which is about 100 yards away from the church property.
"He's on an 11 acre piece of property and the church is on a property at least that big," Weaver said, noting that he doesn't believe the proximity of the pastor to his former church will be an issue.
"The parties have gone their separate ways and the church will continue on with its mission, and I imagine John and Marilyn will continue on with their work as well," Weaver continued.
He further noted to the Advocate that despite their differences, Schouten and church leaders are still friends.
"Most of the leaders of the church remain friends with John and Marilyn and want the best for them," said Weaver. "This is our Christian brother and our Christian sister and although the church and John Schouten are moving in different directions, we pray for him like we pray for all our Christian brothers and sisters."