Vice Principal Sues Catholic School, Archdiocese for Firing After Gay Marriage
A former vice principal who says he was fired from his job for being gay is suing the Catholic high school that fired him and the local archdiocese in Seattle, Wash.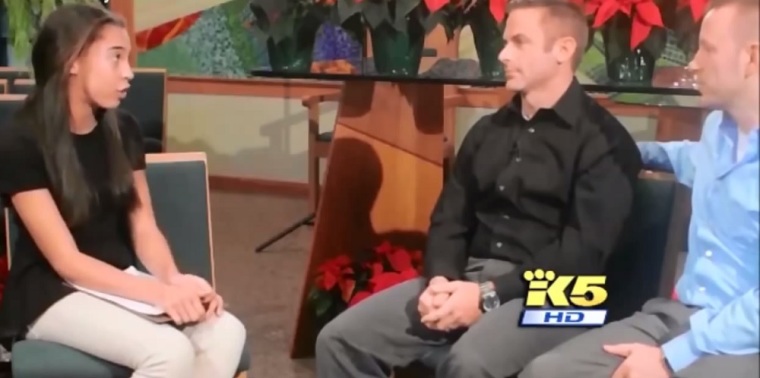 In the lawsuit, Mark Zmuda alleges that he was fired from Eastside Catholic High School in Sammamish, Wash. in December 2013 after the school's administration learned he had recently married his same-sex partner. Zmuda is arguing for wrongful termination, violation of public policy, and violation of Washington's anti-discrimination laws. Both Eastside Catholic and the Archdiocese of Seattle are named as defendants in the lawsuit.
According to The Seattle Times, Zmuda's lawyers argue their client, as the vice principal at the school, served an administrative role that was not affiliated with the school's Catholic doctrine. This argument, as the local newspaper notes, works with a recent state Supreme Court ruling that says religious nonprofits cannot fire an employee based on religious beliefs if the employee's job was unrelated to religion.
The school has already filed a motion for the King County Superior Court to dismiss Zmuda's lawsuit, arguing that the teacher knew full well he was violating Catholic Church teaching by engaging in a same-sex marriage. The school said in its argument that the court has no jurisdiction over the case because the school, as a religious nonprofit, is protected by the First Amendment. The school added in their motion that the lawsuit "would impermissibly entangle the Court in Catholic doctrine."
Zmuda claims in the lawsuit that the school knew he was gay and asked him not to bring his partner, before he was married, to any school functions, a request to which the former vice principal complied. The lawsuit also claims that the school had a policy denouncing discrimination based on sexual orientation on its school website that was removed after Zmuda was dismissed.
The former vice principal's dismissal generated protest among some students and parents, with some encouraging the school to reinstate the principal. The school, with the backing of the archdiocese, told parents in January at a closed meeting that it would not be rehiring Zmuda. The school's administration said at the time that Zmuda acknowledged he "was aware of Catholic doctrine and further knew he was not in full compliance with his employment agreement."
The school's firing also led to former school principal Sister Mary Tracy resigning over the matter. On Thursday, the school reportedly sent a letter to parents saying the board of directors would be handling the lawsuit.