Video of Fred Luter Jr.'s Emotional Election as SBC President Released
In case you missed it, video of the historic election of Fred Luter Jr. as the first African- American president of the Southern Baptist Convention was recently posted on the Annual Meeting's website.
Luter's election was especially significant since the Southern Baptist Convention, the largest Protestant denomination in the nation with over 16 million members, was established 167 years ago in support of slavery and segregation.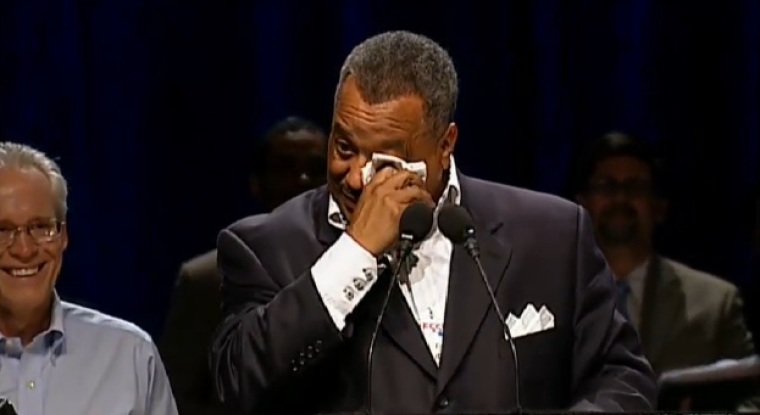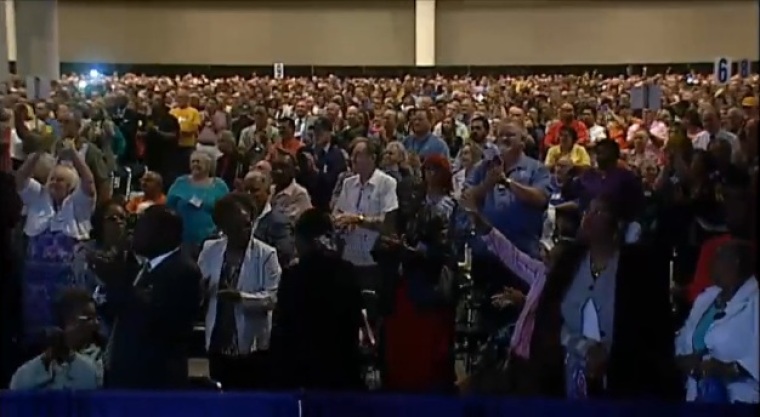 David Crosby, pastor of First Baptist Church in New Orleans, delivered the nominating speech right before Luter was elected with acclamation on Day 1 of SBC's June 19-20 Annual Meeting in New Orleans.
"I nominate for the president of our Convention a native New Orleanian who would like be a candidate for sainthood one day if he were a Catholic. A fire-breathing, miracle-working pastor of Franklin Avenue Baptist Church, Pastor Fred Luter," he told some 8,000 Southern Baptist delegates.
In an emotional acceptance but short acceptance speech, Luter said, "To God be the glory for the things that He has done," as he wiped away tears from his face.
Outgoing SBC president Bryan Wright prayed over Luter, saying, "As we think about our beginnings, as we think about how far we have come, as we think about how you have divinely called Fred Luter for this key moment in history, we just thank you for the privilege of being a part of this day and we thank you for how you are going to use Fred Luter in the days to come."
Luter's wife Elizabeth who was in the crowd burst into tears when his election was announced.
Luter, who previously served as the Vice President of the Convention, will likely serve two one-year terms as president.
In addition to the video of Luter's election, recordings of the entire 2012 SBC Annual Meeting were also posted last week. To view Luter's historic election, click on video titled "Election of Officers (First) under the Tuesday Afternoon tab in the media player.
WATCH CHRISTIAN POST'S EXCLUSIVE INTERVIEW WITH FRED LUTER JR.:
VIEW PHOTOS OF FRED LUTER JR.: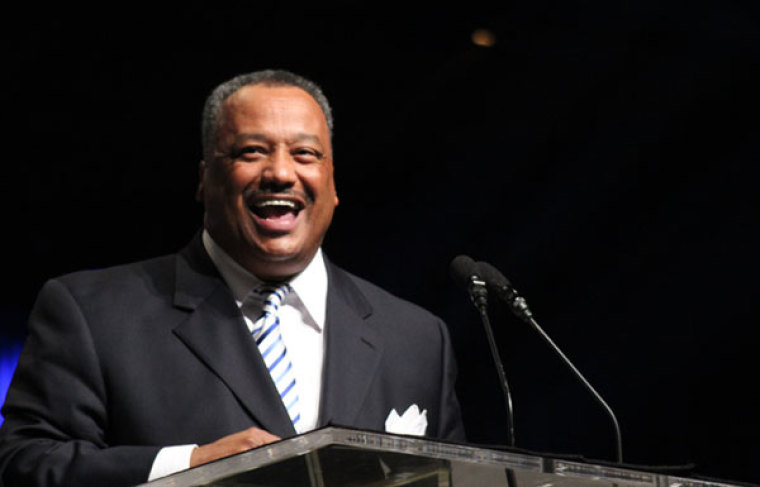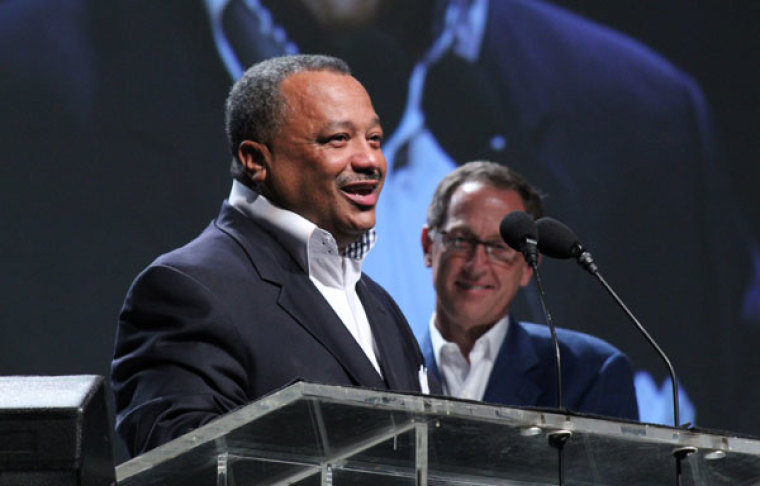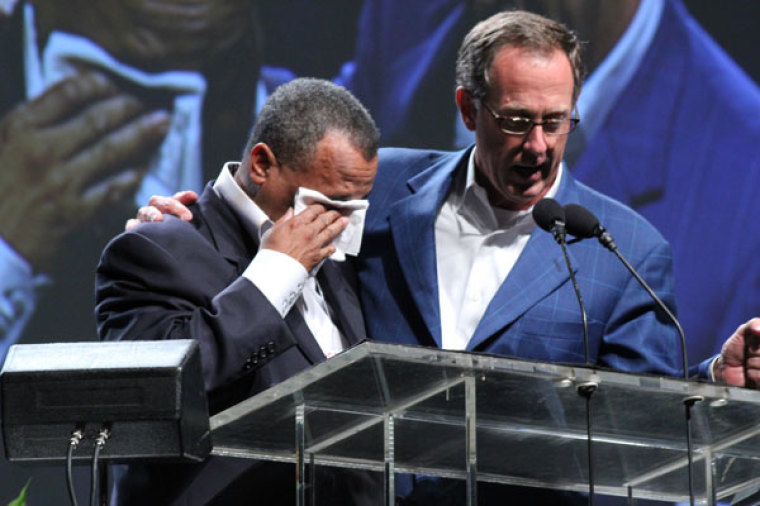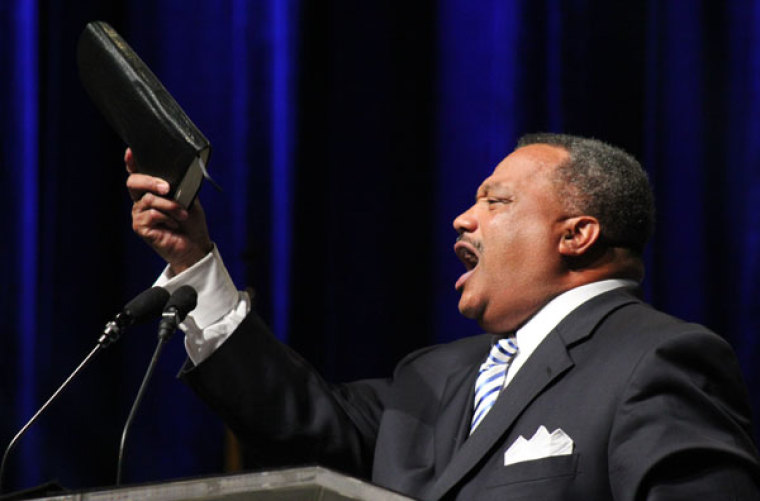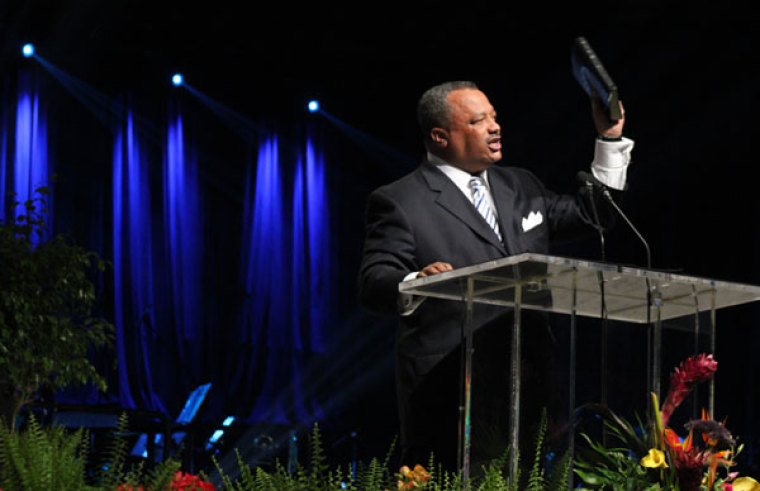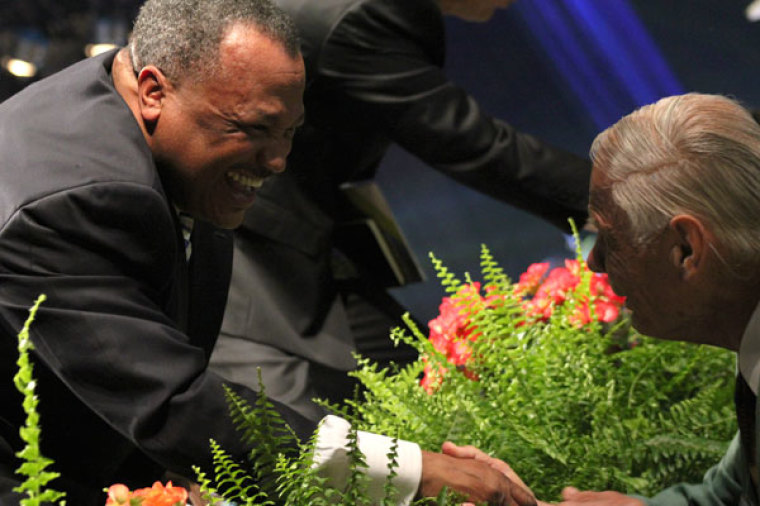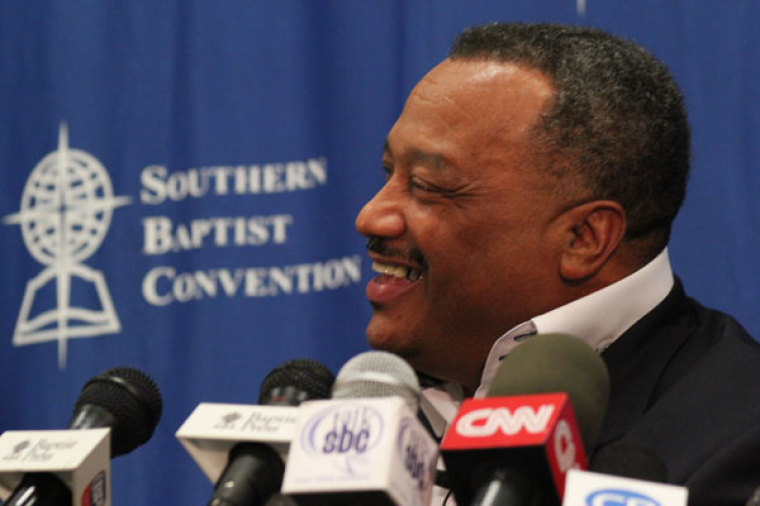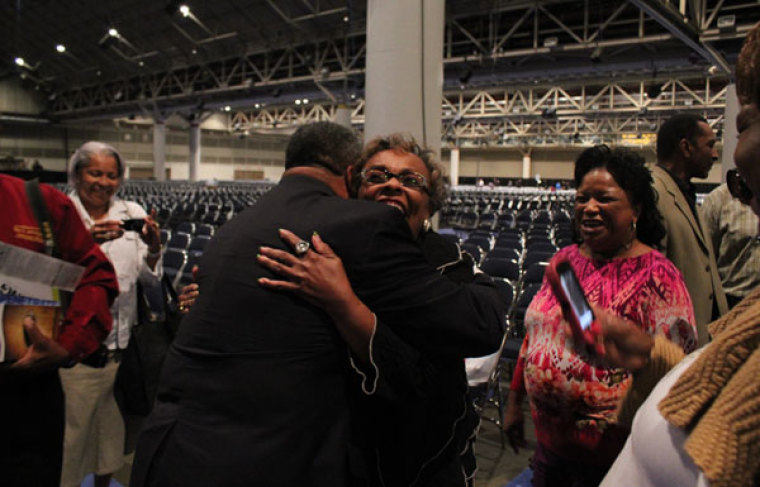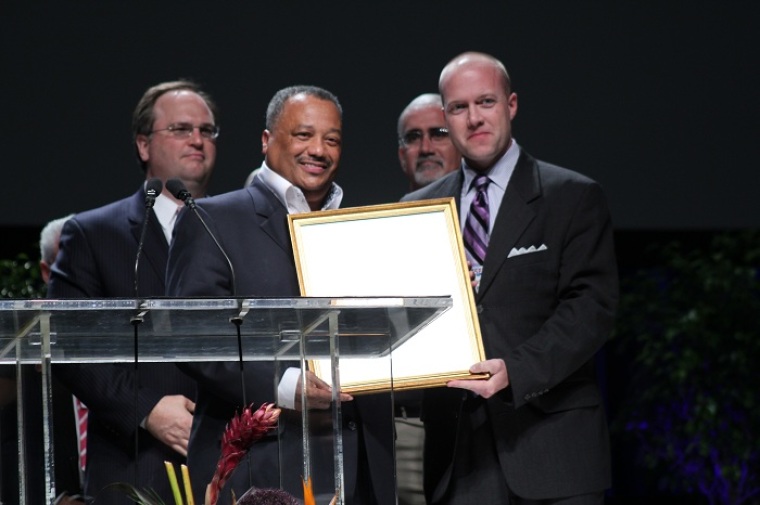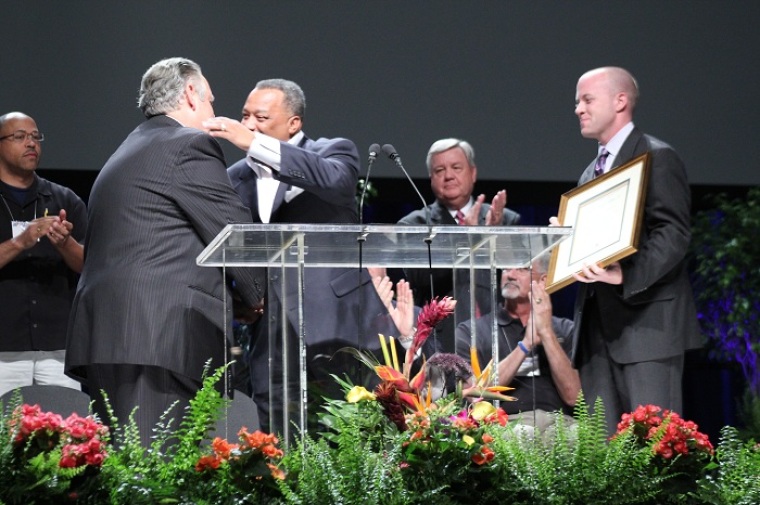 View Photos