Virginia City Cancels Visit to Ark Encounter After Atheist Protest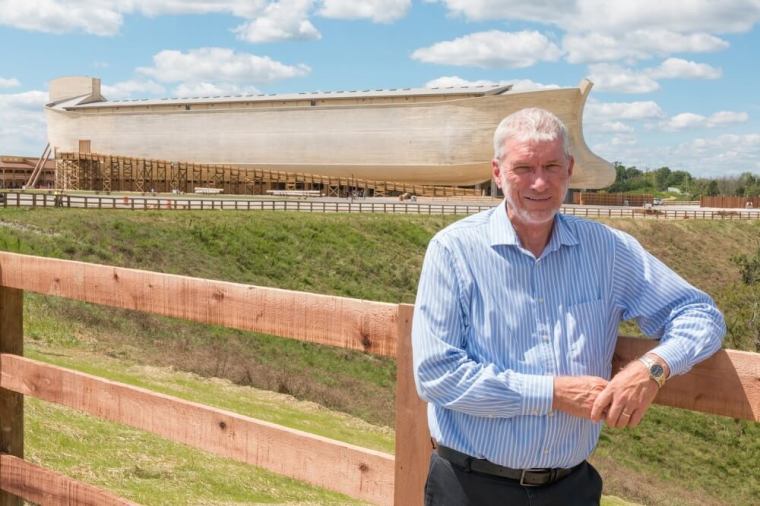 A Virginia city's Parks and Recreation Department has canceled a planned trip to The Ark Encounter and Creation Museum for families after an atheist group claimed it would violate the Constitution due to the exhibit's "Christian and proselytizing nature."
The Wisconsin-based Freedom From Religion Foundation claimed that it was informed by a "concerned local resident" about the planned visit in early April to the museum in Kentucky and therefore it "urged" the city to "refrain from organizing an outing to such overtly religious sites."
"Advertising and organizing a trip to a Christian ministry constitutes government endorsement of religion and alienates those Christiansburg residents who are not Christian and are nonreligious," FFRF Attorney Andrew Seidel wrote to Brad Epperley, director of the Christiansburg Parks and Recreation Department. "It is a fundamental principle of Establishment Clause jurisprudence that the government can in no way advance, promote or otherwise endorse religion. Advertising and organizing such an event sends a message that residents are expected to endorse such events."
FFRF boasted that the city's legal counsel responded within a couple of days, saying, "Please be advised that the trip has been cancelled and will be removed from the town of Christiansburg's website."
Creation Museum President Ken Ham refuted the atheists' argument that the trip would violate the Constitution.
"If public schools were bringing students here and their teachers were saying, 'THIS interpretation is the only truth that you should personally accept,' then that would be a violation of the Establishment Clause of the Constitution," Ham told Christian News Network in a statement.
FFRF argued that The Ark Encounter is "a proudly Christian ministry," that Ham "has been open about the proselytizing nature of his projects right since the beginning."
The atheist group quoted Ham as stating in a 2016 letter, "We are eagerly approaching what I believe will be a historic moment in Christendom. It's the opening of the one of the greatest Christian outreaches of our era: the life-size Noah's Ark in Northern Kentucky. ... The [Creation] Museum and the Ark direct people to the Word of God and the gospel of Jesus Christ."
FFRF Co-President Annie Laurie Gaylor called the exhibit "Christian-themed hoaxes that no one should fall for, let alone a governmental body," and added, "We're glad that we were able to open the eyes of Christiansburg officials."
Ham said if students come here in an "objective fashion" and "teachers show them our first-class exhibits and present our group's interpretation of the origin of man, then the field trip is fine as an exceptional and voluntary educational/cultural experience."