Virtual Tour of Jesus' Birthplace in Bethlehem Gives Millions Chance to See Holy Site (WATCH)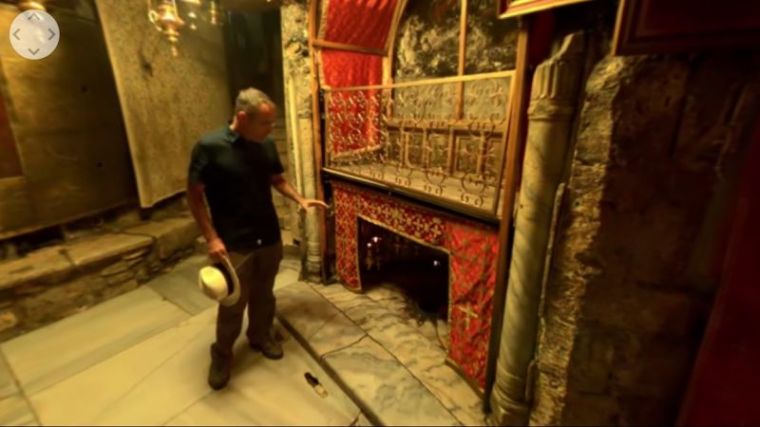 Jesus' birthplace in the town of Bethlehem, believed to be located at the Church of the Nativity, has been captured in a new 360 degree virtual tour video, allowing millions of believers around the world to see where Christ is said to have been born.
"Aside from the fact that the foundations of Christianity began with the birth of Jesus Christ and The Church of Nativity marks the spot where tradition believes he was born, The Church of Nativity in Bethlehem is one of the oldest and most major holy site in the world," said film director Pearry Teo, who is shooting a project for a Bible VR series, according to the MailOnline.
"I believe in keeping tradition alive by sharing with people the wonders of the world, its rich history and to open the eyes of those who may never have a chance to visit Israel and the Holy Land," he added.
The director said the project involves more than just Christianity, and would be of interest to anyone who enjoys history, architecture or geography.
"There was certainly a sense of overwhelming indescribable holiness — profound silence and peacefulness pervades the entire location," he said about the church in Bethlehem.
"The authorities who gave me permission to film in there were very helpful and amazingly pleasant," he added.
Teo explained that the footage was shot on a Nokia OZO VR camera, creating the most realistic effect.
"Traditional filming allows you to see what the documentarian or filmmaker chooses you should see," the director said.
"360 lets the viewer explore at their own pace, take the time to really absorb what it would really be like being there," he added.
"It is the closest thing to experiencing the Holy Land, short of being there yourself. This makes the experience very personal, because how a person explores these locations is really up to them."
Church leaders announced earlier this year that the Church of the Nativity will undergo a three-year restoration project, aided by a team of Palestinian and international experts, which would be the biggest restoration the holy site has received in nearly 600 years.
Historical records show that the church was built by Saint Helena somewhere in the fourth century over the location where the Virgin Mary is believed to have given birth to Jesus.
Virtual tour guide Danny Herman leads viewers into the church, and as he steps into the shrine, describes the history behind the location of Christ's birth.
"This is one of the holiest sites in the Holy Land," says Herman in a video preview.
"This block is marking the very spot of his delivery," he adds, as he tours other areas in the shrine, such as the spot where the three wise men are believed to have stood as they visited Jesus.