Integrity Music Joins Voice of the Martyrs' 'I Am N' Movement to Save Persecuted Christians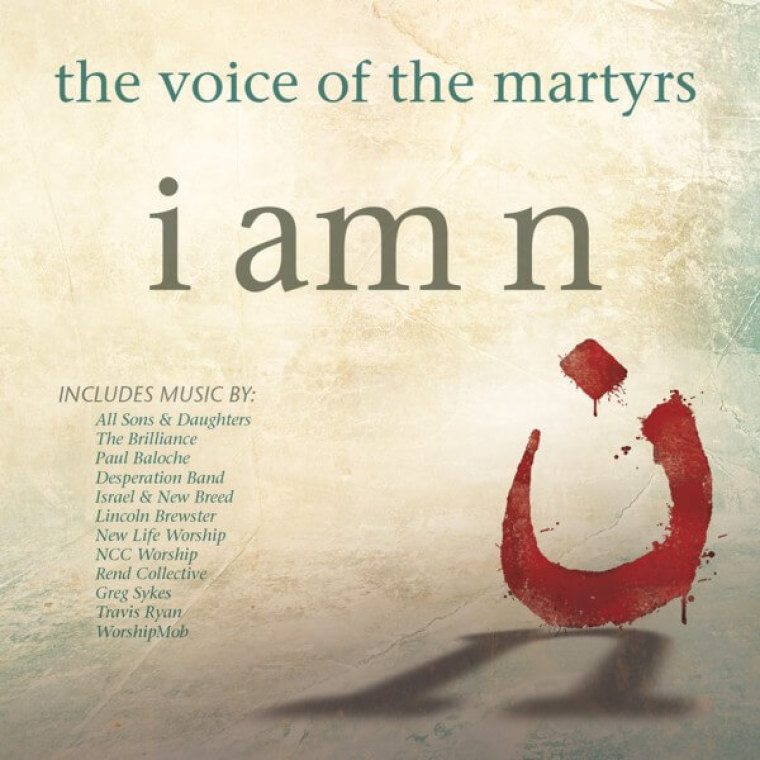 Voice of the Martyrs is partnering with Integrity Music and its parent organization David C Cook to aid Christians displaced by the Islamic State terror group and bring greater awareness to the "I Am N" movement.
The movement gets its name from the the Arabic letter ن  or "N" that IS Sunni terrorists are known to have painted on the homes of Christians (Nazarenes) in Mosul before forcing them to flee the city, as reported by The Christian Post back in 2014. 
David C Cook, the 140-year-old church resource provider, is helping VOM to combat the plight of persecuted Christians around the world through a new 12-track album titled I Am N that will be released on Feb. 12, accompanied by a book of the same name, I Am N: Inspiring Stories of Christians Facing Islamic Extremists along with a curriculum and 90-day companion devotional, which is set to release on March 1.
The book shares the real-life stories of Christians who are holding onto their faith in the midst of violence, fear and death. And the I Am N soundtrack will feature music from All Sons & Daughters, The Brilliance, Lincoln Brewster, Paul Baloche, Travis Ryan, Rend Collective,  and newly signed Integrity worship leader Greg Sykes, among others. 
Proceeds from the sale of all I Am N-related products will be used by VOM to support persecuted Iraqi and Syrian Christians refugees by providing them with temporary shelter, medical care, food, clothing, and clean drinking water.
VOM is also gearing up to partner with Christian Booksellers Association stores to launch their "Family Med Pack" initiative next month, which they say will provide a practical way for Christians to help refugees and their families.
Empty Family Med Packs will be provided and available for pickup at CBA retailers, with a list of a specific family's medical needs included. Contributors will then fill the pack with the needed items and ship the filled pack to VOM, which will send the supplies to refugee families in need overseas.
To learn more about the I Am N movement, visit i-am-n.com.