Waiting 7 Years, 19 Guatemalan Children Still in Orphanages Hoping to Unite With Adoptive Families; Bipartisan Group of US Senators Urge Action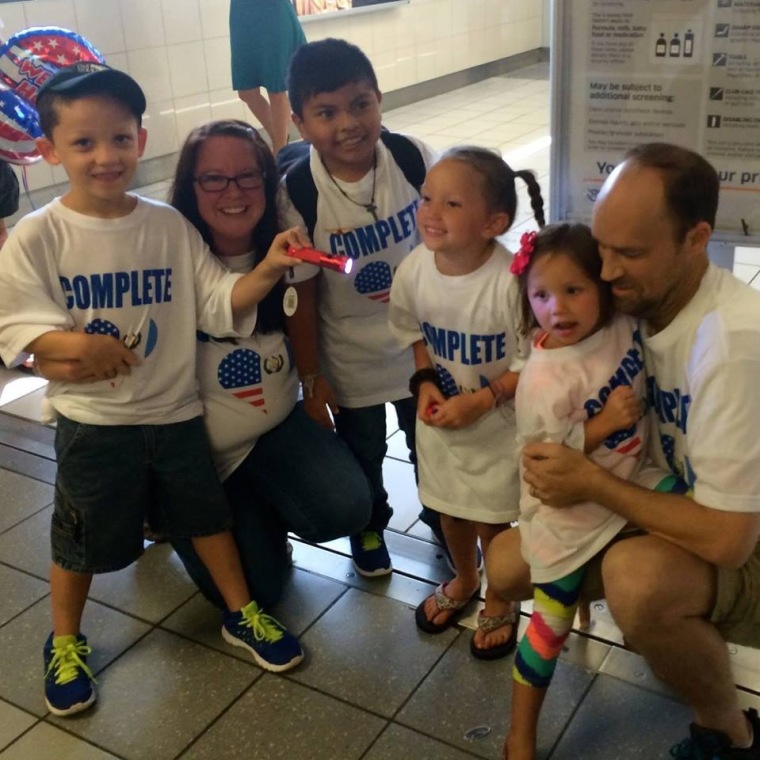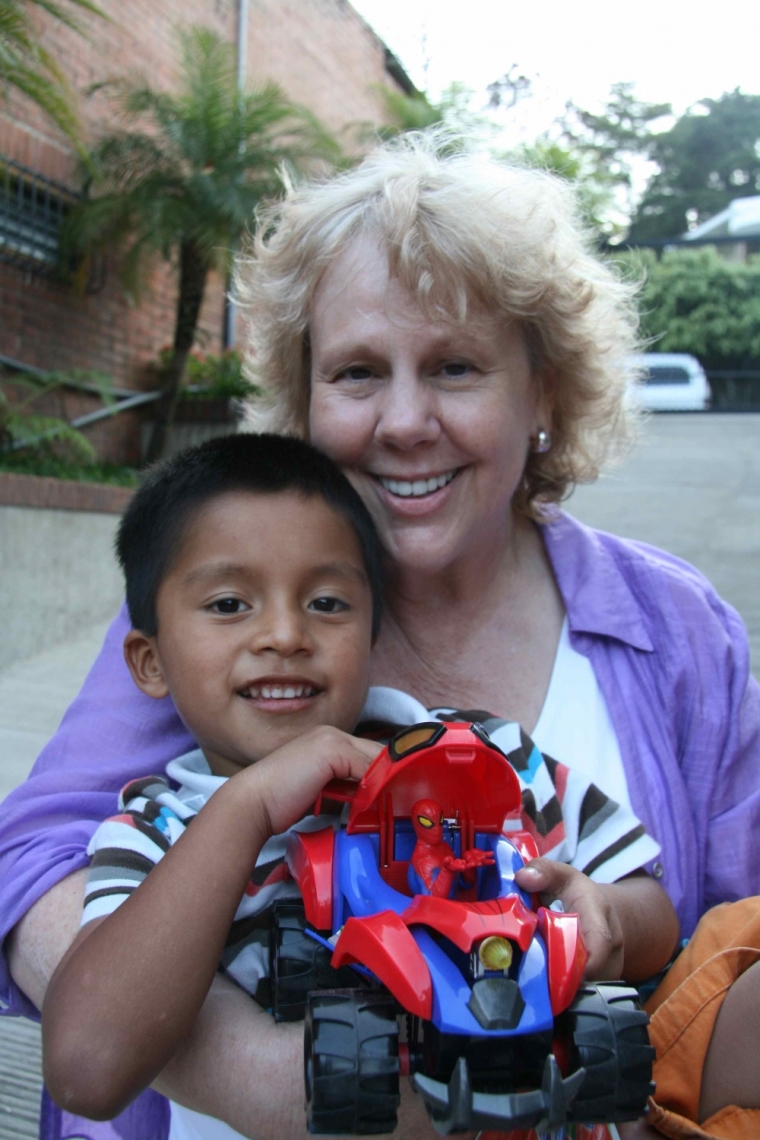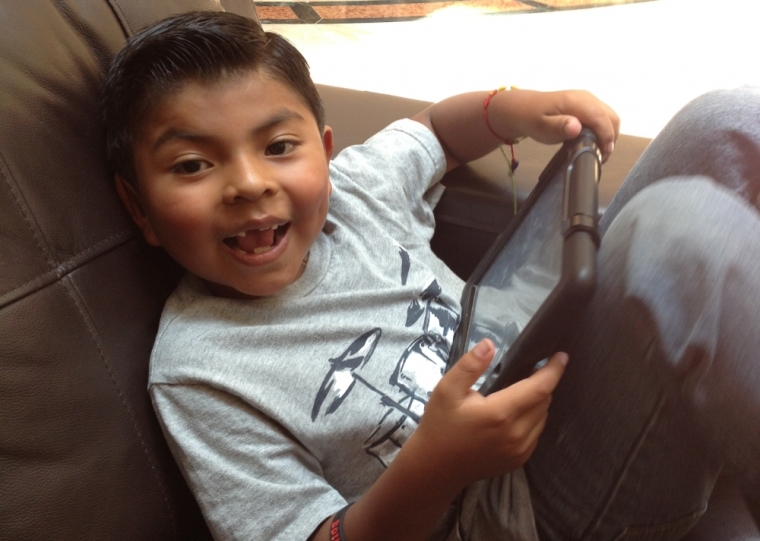 View Photos
While progress has been made in finalizing some of the adoptions of Guatemalans adopted by American parents before intercountry adoptions were shut down in 2008, 19 children remain in orphanages waiting to join their families. A bipartisan group of 19 U.S. Senators sent a letter to the Guatemalan ambassador, urging his government to allow those kids to be raised by their family.
"We believe that all children deserve to grow up in a supportive and loving home, and there are 19 adoption cases still unresolved," the Dec. 1 letter states.
The senators expressed appreciation for the fact that the number of outstanding adoption cases has been reduced from 61 cases over the past year but urged resolution for the remaining 19 cases. (The fact that the number of senators who signed the letter equals the number of unresolved adoption cases is a coincidence.)
"The children have lived in a state of limbo for nearly seven years and must be afforded by the court and Guatemala's child welfare leaders the chance to live stable lives in legal, permanent families," the senators wrote.
They also emphasized that resolving those cases "is critical to the relationship between our two countries."
The 19 senators are from both political parties and are ideologically diverse. The group has conservative Republicans, such as Mike Lee, Utah, liberal Republicans, such as Mark Kirk, Ili., conservative Democrats, such as Mary Landrieu, La., and liberal Democrats, such as Barbara Mikulski, Md.
Guatemala closed intercountry adoption in 2008, but children who were already adopted, or in the process of being adopted, were supposed to be allowed to have their adoptions completed.
In November 2013, The Christian Post reported that 68 orphans were still waiting for their adoptions by American families to be processed. CP spoke with three of those families at the time.
All three of those cases were characterized by unnecessary delays suggesting that there are forces within the Guatemalan government, as well as, perhaps, the United Nations and the U.S. State Department, that are opposed to intercountry adoptions, despite the wealth of evidence that children do best when raised by a family.
The adoptions have still not been finalized for Tommy (an alias) or Christian.
When CP interviewed Ruth Sheehan, Guatemala appeared to be trying to derail Tommy's adoption, even though evidence was presented in court that he would be at risk if reunited with his birth mother.
Sheehan first met him when he was a baby in 2007. They received some positive news last spring from an appeals court, but there is still no word yet on when the adoption will be finalized as Sheehan and Tommy await yet another court hearing and prepare to celebrate their seventh Christmas apart from one another.
The von Halle's adoption of Christian is nearly complete, they have been informed by Guatemalan authorities, as they await one final step in the process. Donna von Halle told CP this week that Christian is now eight years old and they have been to Guatemala 18 times to visit him. They hope that their next visit will be to bring him home.
Another one of the 19 adoptees waiting to be united with their family is Ingrid. Fernando and Jamie del Valle adopted Ingrid's older sister, Natalie, in 2004 and had planned to bring Ingrid home in 2007.
In August, the del Valles and Ingrid were part of a feature story by Melissa Fletcher Stoeltje and Aaron Nelsen for San Antonio Express-News. The problem of migrant children showing up at the border was an important news story at the time, especially in Texas and other border states. The article investigated whether the border crisis would be as significant if Guatemala had not shut down its intercountry adoptions.
From 2000 to 2008, the article noted, 28,000 Guatemalan children were adopted by families outside the country. Since the adoption process was closed, orphanages in the country have exceeded capacity. In just the first 10 months of this year, 15,733 Guatemalan children have arrived at the U.S. border.
"If the adoption door had been left open, some experts argue, a percentage of these children would be safe today in American homes, instead of dying or disappearing along the smuggling routes or being crowded into detention centers and shelters at U.S. taxpayers' expense," Fletcher Stoeltje and Nelsen wrote.
In an email last week to CP, the del Valles said they have been waiting since July for their appeal to be heard by a court and they have not been allowed to have any contact with Ingrid.
One of the families that CP interviewed last year, the Kerns, shared some good news. Their adoption case was resolved about four months ago. Hudson Kern, 9, who first met his adoptive parents in 2007 when he was only two months old, will finally be able to celebrate Christmas with his family this month.
"He has amazed us with his ability to learn English and adjust to being part of our family," Hudson's mom, Carrie Kern, told CP. "Some days, it is like he has always been here. Hudson grieved the loss of his foster family for a while, but is now the happiest boy ever! He fits in so well with our other three children. Our children truly love each other. It is amazing to have everyone all together for the holidays. A real dream come true."