'War Room' Actor Priscilla Shirer Says She Doesn't Describe Herself as a Black Woman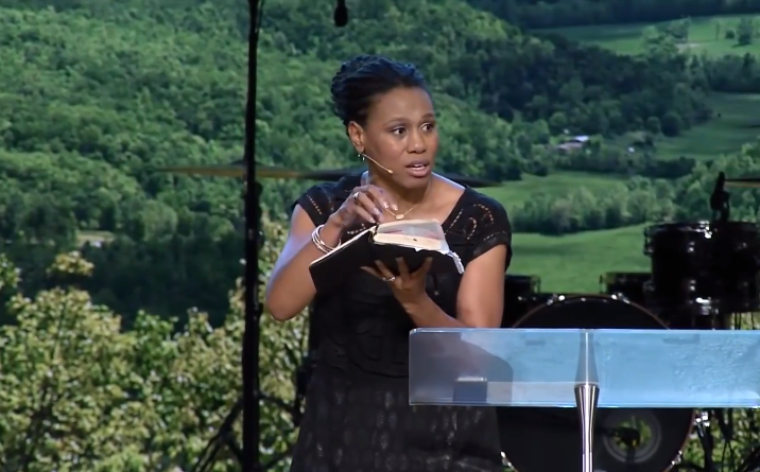 "War Room" actor Priscilla Shirer has called on Christians to unite around their Christian identity before anything else in a viral video clip where she declares that she doesn't describe herself as a black woman.
"I do not describe myself as a black woman because that gives too much power to my blackness," Shirer says in the clip recently shared on Facebook by Chuck Bernal, founder and lead pastor of LifePointe Church in Crowley, Texas.
"I don't want my race to be the describing adjective of who I am as a woman. I am not a black woman. I am a Christian woman who happens to be black," Shirer continued to cheers in the video which has been viewed nearly 3 million times since it was posted on Sept. 26.
"It's the job of your adjective to describe the noun of who you are. If there's gonna be an adjective describing me it's not gonna be my race, it's going to be I'm a woman who believes in every single thing that my God has declared to be true. And I will stand firmly on the promises of His word because I will be girded in truth," she said.
It wasn't immediately clear where Shirer was speaking at the time but during the message, she extended an invitation to all Christians to embrace their Christian identity above race and politics to prevent themselves from being led astray.
"So you may be a black woman, a black man, a white woman, a white man, but that should not define you. So if your race or if your political group is going in a different direction than the Word of God, you don't choose your blackness or whiteness or whatever culture you are. You do not choose that or your political persuasion over what God declares to be true," she said. "I hate to tell you this, but God doesn't ride the backs of donkeys or elephants. He did not come to take sides. He came to take over."
Bernal, in his description of the clip, said: "This is one of the best statements on a Christian perspective regarding RACE and POLITICS that I have ever heard. Priscilla Shirer speaks truth!"
Shirer's message echoes a similar message delivered by Tim Keller, founding pastor of Redeemer Presbyterian Church in New York City shortly before the 2016 presidential election.
He argued that Christians should not allow themselves to be divided by politics and should identify being "Christian first" above anything else.
"All across the world there is a lot of political fragmentation ... there is more and more political fragmentation in so many countries, and unfortunately Christians might be tempted to be fragmented right along. We might start getting divided politically instead of remembering that you're Christian first and you're white, black, Asian, Hispanic, second. You're a Christian first and you're American, or you're British and you're African second," Keller warned.
He further noted that Christians needed to learn how to better evangelize in a post-Christian culture, particularly in the western world.
"There's going to be a growing problem doing evangelism in a post-Christian culture. western secularism, which of course is present in all western cities, but actually western style individualism and secularism is also growing in the great global cities of the non-western world. The reason why it presents a particular problem for evangelism is because this is the first non-Christian culture that is based on the rejection of Christianity," Keller said.
"The very idea that you think you have the truth, that's what in a post-Christian culture we need to be redeemed from because then we are not all free to live life the way we want to live, and that's what post-Christian culture says is the meaning of life. The meaning of life is to get rid of the idea that there is any kind of overarching moral norm or absolutes and to be free to live life any way you want," he added.