Priscilla Shirer Encourages People to Find 'Mentor,' Put God Given Gifts to Use (Video)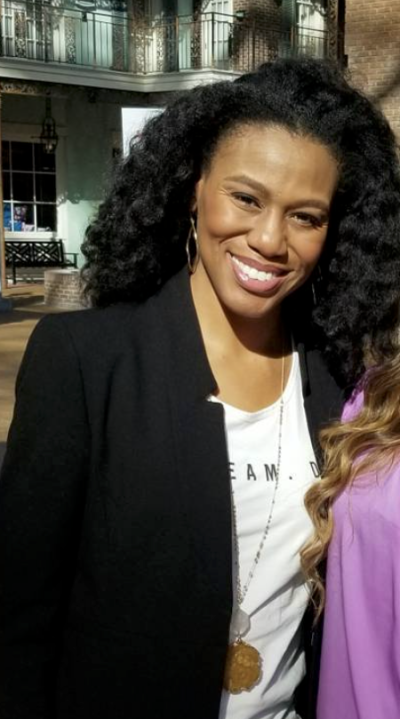 NASHVILLE — Author, actress and Bible teacher Priscilla Shirer talks about the importance of stirring up the gifts of God in each other just as her character did for MercyMe frontman Bart Millard in the new film, "I Can Only Imagine."
Shirer plays a teacher that Millard came in contact with during his High School years who was instrumental in making him the impactful musician he is today. Her character saw the gift he had to sing and called it out of him.
"Thank God for people that come alongside of young people and say, 'No there's more in there, Let's go ahead and mind those treasures that are in there,'" Shirer told The Christian Post of her character's influence in Millard's life.
"There is a Joshua spirit in all of us that you might not see, you just need a Moses to call it out of you," Shrier advised. "Ask God for a Moses ... for a mentor in your life who will see it in you. Because their confidence oftentimes becomes the thing that carries you when your thrust in a position where they put you, where they know you can fly if you just trust in the Holy Spirit's work in your life and the giftings that God has given you."
The accomplished minister said she also battles fear and insecurity when it comes to all that she does, whether it's acting in films like "I Can Only Imagine" or writing her Christian books.
"If there's fear or insecurity just know that most everybody that you admire from afar, they are not fearless they just pushed past a fear – they did it anyway. That's my story," she admitted.
Shirer confessed that she battles those feelings whether in parenting her three boys, preaching, or any of the other platforms God's has given her.
MercyMe's crossover hit song, "I Can Only Imagine," has sold over 2 million digital downloads and was certified almost 3x platinum. Now, almost a decade later, Millard's life story is being showcased in the upcoming Lionsgate and Roadside Attractions film, "I Can Only Imagine." The Erwin Brothers movie hits theaters nationwide on March 16.
Shirer, a Texas native, noted how Millard's music has blessed so many people in her own life, and said that watching his life on the big screen really "moved" her.
According to the movie's summary, "I Can Only Imagine" is the "true story that follows the life of Bart Millard, lead singer of the Christian band MercyMe, whose father died of cancer and inspires him to write the mega-hit song, 'I Can Only Imagine.' The story beautifully illustrates that nobody is ever too far from God's love — or too far from an eternal home in Heaven."
Millard once labeled his father a monster because of how he physically and verbally abused the singer. However, the film is a story of redemption as that same man become Millard's biggest hero before his death.
"Seeing how the Lord can take those terrible tragedies and do something beautiful with them is spectacular," Shirer maintained.
Along with Shirer ("War Room"), "I Can Only Imagine" features an all-star cast, including Dennis Quaid ("The Day After Tomorrow," "The Rookie," "Soul Surfer"); Oscar winner Cloris Leachman ("The Iron Giant"); platinum-selling country music legend Trace Adkins; and will introduce Broadway's J. Michael Finley ("Les Miserables").
For more information about "I Can Only Imagine," click here.