'War Room' Director: 'Prayer Is Not a Spare Tire, It's the Steering Wheel'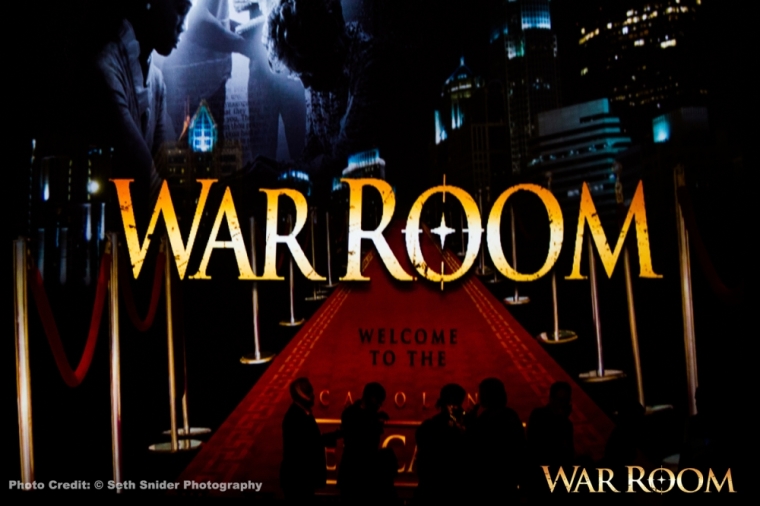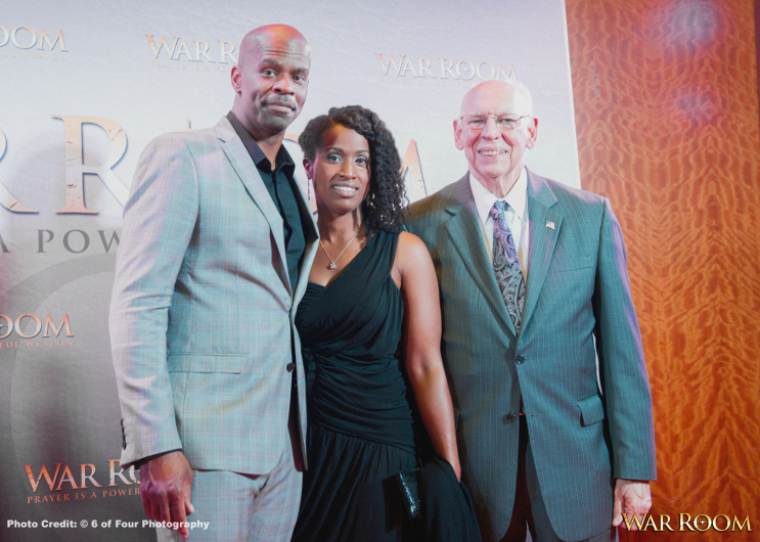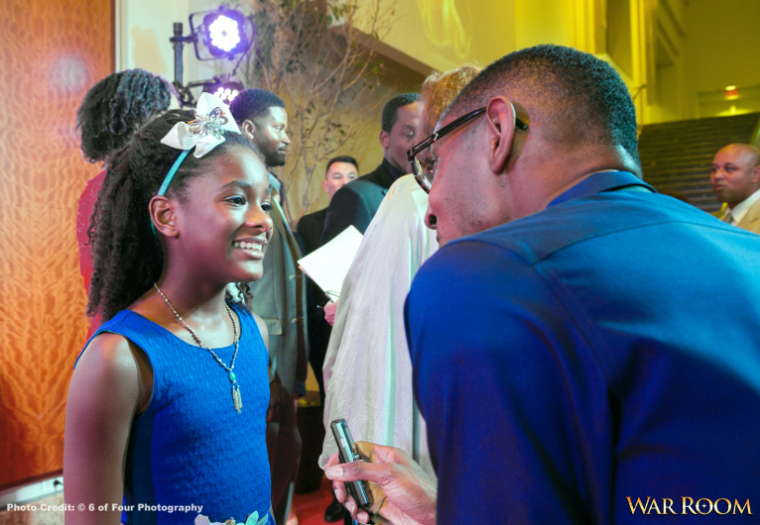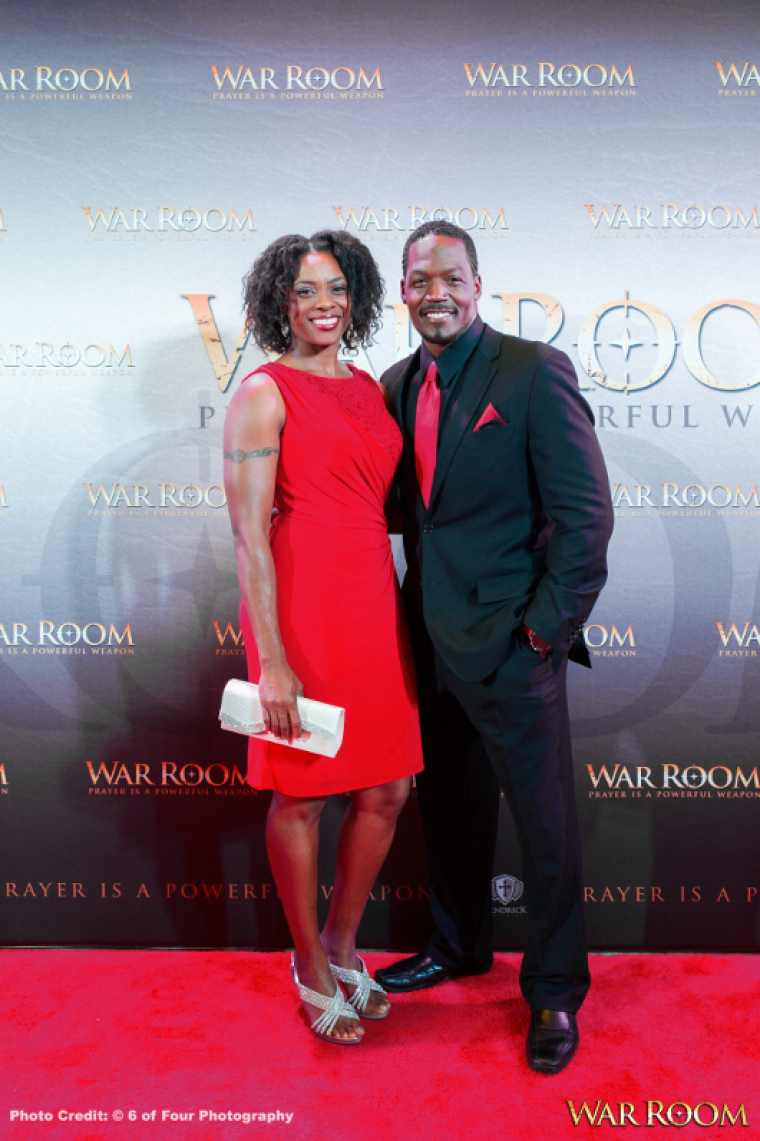 View Photos
ATLANTA — If you knew your enemy was using a strategic plan to try to defeat you, wouldn't you adopt a battle plan of your own? You might be surprised to find that the most lethal weapon in your arsenal isn't a vengeful act, a firearm, or a lawsuit — it's prayer. That's the premise behind the dramatic new film "War Room," which director/producer duo Alex and Stephen Kendrick say is a "call to prayer."
Although the film's two main characters appear to have it all together, Tony and Elizabeth Jordan's marriage is in serious trouble. Elizabeth is at her wits' end, unsure about how to turn things around. Tony is indifferent, choosing to focus his energies on his thriving career in pharmaceuticals. But when Elizabeth's real estate job carries her to the home of Miss. Clara (Karen Abercrombie), she'll be challenged in a way that will turn her world upside down.
The film's Atlanta premiere at the Woodruff Arts Center last Thursday was abuzz with anticipation as attendees decked in their finest frocks mixed and mingled, enjoying h'ordeuvres and live piano. It wasn't long before familiar faces began to dot the crowd as members of the cast arrived, making their way down the stretch of red carpet under the flash of pointed cameras.
2 photos
(Photo: Courtesy of 6 of Four Photography)
The capacity crowd, which included local pastors, churches and other special guests, poured into the center's Atlanta Symphony Hall and eagerly took their seats to see a screening of the movie. The 2-hour film transfixed viewers and appealed to their emotions, taking the audience on a journey complete with outbursts of laughter, spontaneous applause, and even tears.
Known for faith-based hits like "Fireproof" and "Courageous," in their fifth outing as filmmakers, the Kendrick brothers have quickly established an impeccable reputation in the movie industry. In their new film, not only is prayer a central theme, but it's what actually inspired the film to be made.
"We began praying after we finished our last movie, "Courageous," Director Alex Kendrick told The Christian Post, "and we felt like God pointed us toward calling people back to prayer.
"Prayer is not a spare tire that we pull out when we need it — it's the steering wheel. Our country needs to return to the priority of prayer and seek the Lord. God has the solution to all of these things we're facing. It is not going to be solved by a politician or a certain amount of money or the government. We need to return to the Lord. And so 'War Room' is about how to fight the right battles, the right way, with the right resources."
And Kendrick had all the right resources for this film — starting with a talented cast, which includes the film debuts of Priscilla Shirer (Elizabeth Jordan) and Alena Pitts (Danielle Jordan). Shirer, whose performance is full of authenticity and transparency, is an established author and internationally-recognized Bible teacher. She and her husband, Jerry, are the co-founders of Going Beyond Ministries.
Alena Pitts is a talented 11-year-old sprite who lights up the screen with bubbly charm. T.C. Stallings (Tony Jordan), perhaps the cast's veteran of Kendrick films, offers a solid performance — and off-screen is well-versed in the ministry, while comedian Michael Jr. (Michael) has a humor all his own. Karen Abercrombie (Miss. Clara) delivers a powerful performance in the film.
Abercrombie, who said that prayer played an important part in her preparation for the role of Miss. Clara, shared her experience of working with the Kendrick brothers, describing it as "amazing."
"They're genuine, they're loving, they're kind, and it made it easy to just open up and pour out," she told CP.
Stallings, who portrayed Tony Jordan in the film, explained how he related with his character. "There was a lot that came with this character. He had an incredible arc of emotions. … There were just a lot of areas I could identify with." When it came to the rest of the cast, Stallings said, "There were no egos, or anything like that. Everybody kind of just went in with really humble attitudes."
So what can married couples take away from this film? Humility, said Shirer. "I think that married couples can see that humility counts. Most of the time what's causing divorce is pride. Neither party wants to be humble enough to say 'I'm sorry.' … That's the greatest strength of all is when you can make a choice to be humble."
Shirer also underscored the theme of the movie. "While consistency in prayer is important, so is strategy in prayer."
When it comes to measuring the impact of the film, perhaps comedian Michael Jr. said it best when he noted that the most effective gauge is: "How people respond after they leave the theaters, because this film has a clear call to action that I think will help change individual worlds, then communities, and then the world as people apply what they see in this film and take the call to action."