Was Whitney Houston Christian? Singer Tragically Dies Aged 48
Houston Released the Bestselling Gospel Album in History
Legendary pop artist Whitney Houston has died suddenly aged 48, it has been announced Saturday. Houston's publicist Kristen Foster made the announcement to a stunned music world, although the cause and the location of her death were not made clear.
With her passing many are wondering whether she was a Christian.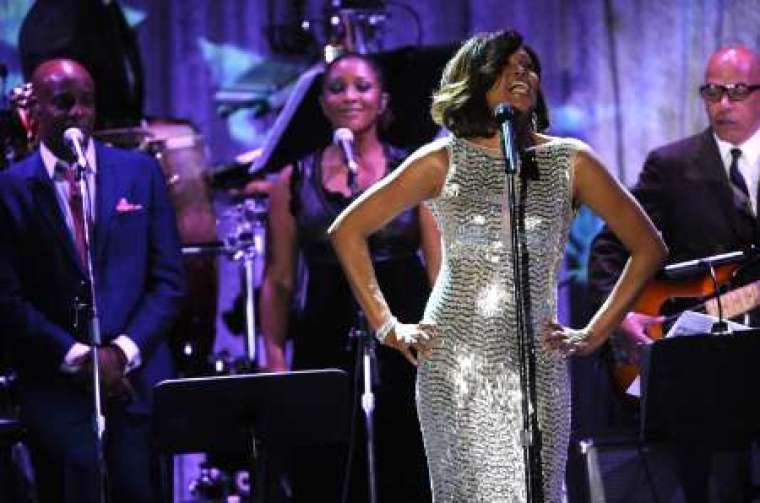 Houston was in fact born in a neighborhood of Newark, New Jersey, and was the third and youngest child of entertainment executive John Russell Houston, Jr., and gospel singer Cissy Houston.
Obviously mother Cissy offered a strong gospel music influence for Houston, but that influence was magnified through a number of other family members; her cousins Dionne Warwick and Dee Dee Warwick, as well as her godmother Aretha Franklin were all notable figures in the gospel, rhythm and blues, pop, and soul genres.
She was raised a Baptist, but also attended a Pentecostal church during a period of her growing up. By the age of 11 she started performing in the junior gospel choir at the New Hope Baptist Church in Newark, and amazed the congregation with her first solo performance which was a rendition of "Guide Me, O Thou Great Jehovah."
Through her teenage years Houston attended a Catholic girls high school.
From then on her career never looked back as she ventured into more and more prominent roles. Houston's first acting role was in 1992 in The Bodyguard alongside Kevin Costner. The movie's original soundtrack was made up with some of her most famous songs, and she won the 1994 Grammy Award for Album of the Year for her work.
SEE VIDEO OF WHITNEY HOUSTON'S HIT "I WILL ALWAYS LOVE YOU" HERE
In 1996 she starred in The Preacher's Wife, and also contributed its soundtrack, which became the bestselling gospel album in history; selling an estimated 6 million copies worldwide.
However, her success was to take a toll on her clean and faithful image. Her behavior reportedly changed drastically in the late 1990s, when colleagues complained she would arrive hours late for interviews, photo shoots and rehearsals. There were also reports of canceled concerts and talk show appearances.
She divorced husband Bobby Brown on April 24, 2007 after a troubled marriage and she was granted custody of their daughter.
In recent years, Houston was making a comeback. She performed the song "I Look to You" on the 2011 BET Celebration of Gospel, with gospel–jazz singer Kim Burrell, held at the Staple Center, Los Angeles. However, stints in and out of rehab for drug and alcohol problems continued.
In 2009 she testified how her faith had helped her through her troubled times, saying to MTV: "The changes that we go through, the transitions that we go through, the tests that we go through, being a mother, becoming a single mother -- it all had its ups and its downs, but for the most part, I kept my faith and I kept my head up and I took my time."
Her death will devastate millions of loyal fans, who will have been left stunned by the news of her passing. Houston in the past has admitted to her deep spiritual battles, saying: "The biggest Devil is me. I'm either my best friend or my worst enemy."
Whitney Houston died Saturday Feb. 11, 2012 aged 48.
SEE VIDEO OF WHITNEY HOUSTON'S HIT "I WILL ALWAYS LOVE YOU" HERE
SEE VIDEO OF WHITNEY HOUSTON'S HIT "THE GREATEST LOVE OF ALL" HERE
SEE VIDEO OF WHITNEY HOUSTON'S HIT "I'M EVERY WOMAN" HERE
SEE VIDEO OF WHITNEY HOUSTON'S HIT "I WANNA DANCE WITH SOMEBODY" HERE
SEE VIDEO OF WHITNEY HOUSTON'S HIT "IT'S NOT RIGHT BUT IT'S OK" HERE