'Watching Media That Points to Jesus Is a Good Way to Stay Focused on Him,' Says Jason Crabb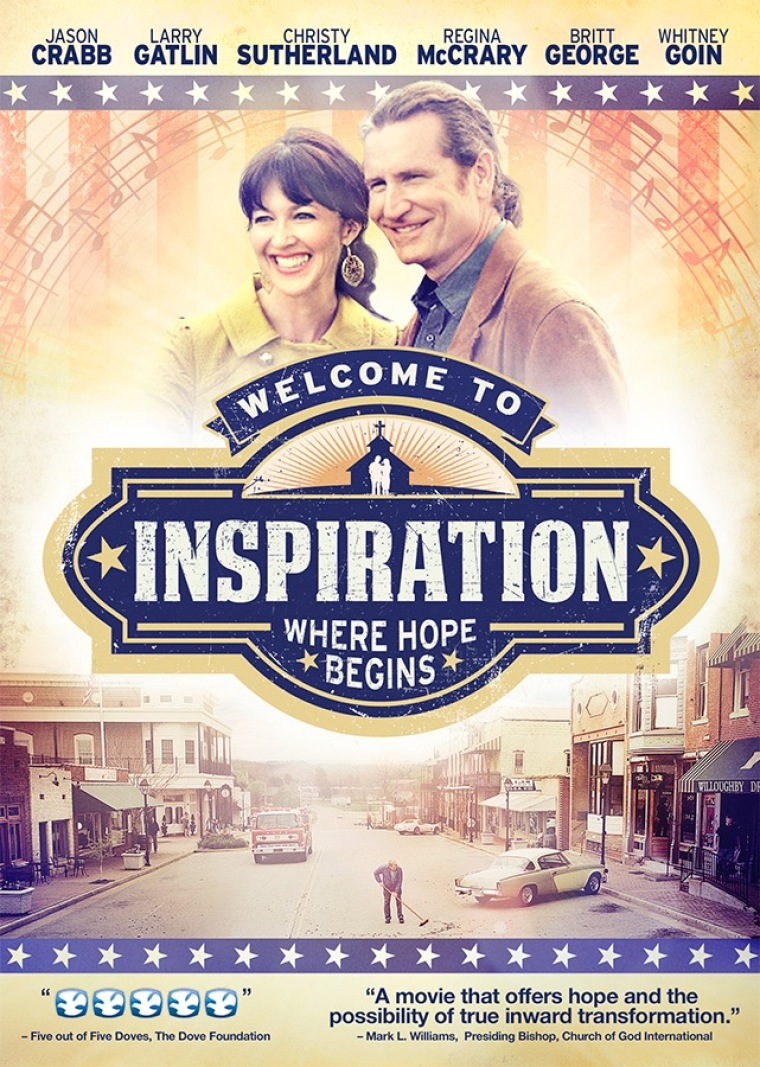 Jason Crabb is encouraging believers to engage with Christian media in order to strengthen their faith while talking about his family-friendly film "Welcome to Inspiration" on Tuesday.
Released earlier this month, the film is based on Tim Enoch's novel "The Street Sweeper," which follows the true-to-life story of two people searching for meaning in the midst of unfulfilled dreams and unexpected challenges. After appearing in "Welcome to Inspiration" for a live performance, Crabb advised Christians to look to faith-based entertainment when seeking a meaningful relationship with God.
"Of course you need to read the Bible and pray for His wisdom and guidance," Crabb explained to The Christian Post. "Reading His Word, studying it, praying for God to reveal His will for your life is essential to living a Godly life that is pleasing to Him. Also, listen to uplifting music, reading and watching uplifting media that points to Jesus is a good way to stay focused on Him and not the things of this world."
"Welcome to Inspiration" depicts a big city couple who find themselves stranded in a small town when their lives change forever. After meeting an array of different townspeople, the couple realize an important lesson about life. Interweaving several different story lines while offering charming musical scores, the film also reveals seven Bible-based principles that point toward a life of increased spiritual fulfillment. Crabb went on to cite the significance of Christian entertainment, advising that people utilize films such as "Welcome to Inspiration."
"I believe in wholesome entertainment and movies that the entire family can watch together," the singer added. "This movie also teaches principles for life and how they can turn their lives around with revelations from God's Word."
"Welcome to Inspiration" also features a powerful soundtrack with live performances from Grammy Award-winning Crabb and many others.
"This movie is quite unique in that it features music as part of the storyline," Crabb noted. "It's almost like a musical. It uses music to move the story along."
Meanwhile, Crabb offers a rendition of the song "Through the Fire," a song his father, Gerald Crabb, wrote, in the film. The singer was also joined in the film by Regina McCrary of The McCrary Sisters, Andrew Greer, Andrea Thomas, Kaitlyn King, and Terri Sharp.
"Welcome to Inspiration" was released on DVD earlier this month, and audiences can join the Inspiration community at the film's website here. Find the trailer below.