'We Do Not Believe the Stories Were All Lies,' Willow Creek Elders Say on Bill Hybels Allegations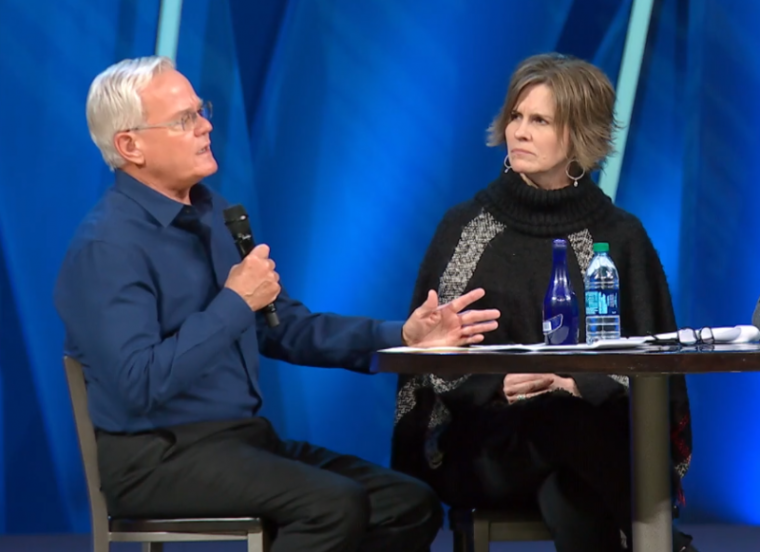 Pam Orr, chair of Willow Creek Community Church's elder board in suburban Chicago, has apologized to multiple women who publicly accused the megachurch's founder, Bill Hybels, of sexual misconduct in recent months and revealed after listening to some of them, "we do not believe the stories were all lies."
In a statement released by the church late Wednesday, Orr, who had previously defended Hybels against the allegations along with the elder board, also revealed that she will step down from her role at the end of this month and will be replaced by longtime church member Lane Moyer.
"Our top priority has been reaching out to the women who have made allegations against Bill. We have talked with several of them and are deeply saddened by the experiences they are sharing with us. We do believe we owe these women some apologies," Orr said.
"The tone of our first response had too much emphasis on defending Bill and cast some of the women in an unfair and negative light. We are sorry. Initially, it was stated that the stories were all lies and the individuals involved were colluding against Bill. We apologize for those sweeping statements. We do not believe the stories were all lies or that all the people were colluding against him," Orr continued. "It takes courage for a woman to step forward and share her story, and we are doing everything we can to listen respectfully."
Hybels resigned prematurely from the helm of the church he founded in 1975 on April 10, after multiple women accused him of sexual misconduct in an extensive investigation published by the Chicago Tribune in March. The women in the report alleged a pattern of behavior against Hybels that includes suggestive comments, extended hugs, an unwanted kiss, invitations to hotel rooms, and a consensual affair with a married woman, who retracted her claims.
Hybels adamantly denied a number of the allegations against him with staunch support from the church's elder board.
"I want to be very clear. Our full elder board, as well as each elder that has served over the time of this challenging situation, believes that we have functioned according to biblical standards, with utmost integrity and exhaustive diligence in navigating this situation. We are in full support of Bill and are grateful that he will continue in his role as senior pastor until he plans to transition in October 2018," Orr insisted in March after the allegations were first made public and prior to Hybels' decision to step down.
As more allegations against Hybels emerged in subsequent weeks, the elder board softened their defensive tone and asked for grace as they admitted to failing to hold Hybels "accountable to specific boundaries."
"Based on the conversations we have had to date, we believe at least some of Bill's choices were inappropriate. We are grieved that this situation is difficult for so many people. On behalf of the elders, both past and present, we now see that while we have many policies in place, they did not prevent the situation we are now in. We regret that, and we are looking into what additional safeguards could be implemented in the future," Orr said, promising to share an update on their progress over the next 45 days every other Wednesday.
She further noted that the church was working to rebuild broken relationships and provide pastoral help to Hybels.
"We will continue to humbly extend apologies and accept ownership where appropriate, both privately and publicly. We will continue to take steps toward understanding and toward restoring relationships. We will also continue to walk alongside Bill pastorally, and we will work closely with the WCA board to take appropriate next steps with him," Orr said.
"We know we need outside expertise to help, and we have already consulted with several outside experts who are guiding us with next steps. We are working on reviewing our policies and guidelines as well. Specifically, we are looking at ways we can improve our guidelines for how men and women work together, our email retention policy, and our policy on how someone can raise a concern about senior leaders," she added.