Willow Creek Elders Admit Failure in Holding Bill Hybels 'Accountable,' Will Examine New Allegations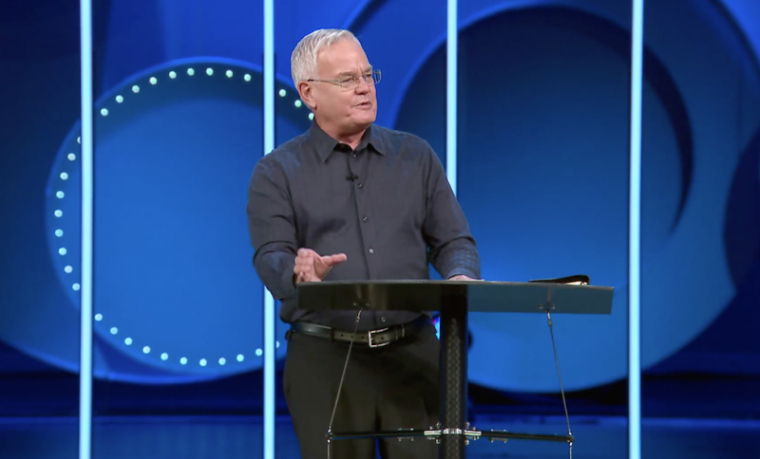 The elder board of the storied Willow Creek Community Church in suburban Chicago asked for grace this past weekend as they admitted to failing to hold the church's founder, Bill Hybels, "accountable to specific boundaries" as more women alleged he behaved improperly around them.
Responding to newer allegations that were not previously investigated, the elder board revealed that they have engaged in deep introspection and now realized how they could have responded better as the claims were first made against Hybels.
"Over the last several weeks, we have been in a process of deep learning, seeking clarity, and building a path toward reconciliation. Even though Bill is no longer in his role, our work to resolve any shadow of doubt in the trustworthiness of Willow Creek Community Church and its Elders is not done," the elders said in a letter to the Willow Creek church community Saturday. "As a board, we unanimously agree there are several areas where we could have served you better."
And holding Hybels more accountable was one of those areas.
"Bill acknowledged that he placed himself in situations that would have been far wiser to avoid. We agree, and now recognize that we didn't hold him accountable to specific boundaries. We commit to strengthening the relationship of accountability with our church leaders in the future," the board said.
"In hindsight, we wish we would have worked harder to collaborate with all parties that were impacted to bring clarity and reconciliation when accusations were first made. While attempts were made, we could have done more," they added.
Maintaining his innocence with the backing of Willow Creek's elder board, Hybels resigned on April 10 as senior pastor of the multi-campus megachurch, six months earlier than planned amid mounting allegations of sexual misconduct. He noted that the controversy has become a distraction to the ministry.
Since his departure, more details of the misconduct allegations against the influential evangelical leader were revealed with more women coming forward.
Maureen "Moe" Girkins, former president of prominent evangelical publisher Zondervan, shared fresh allegations with Christianity Today.
Pointing to similar patterns of conduct alleged by other women such as former Willow Creek staffer Vonda Dyer, Girkins alleged Hybels spoke to her in sexually inappropriate ways and coerced her to meet him alone outside their professional relationship.
"Bill indicated that if I wanted [to publish] his book, I needed to work on the terms with him personally on the way home in his private jet," she told the publication of a 2008 encounter. "I asked if my husband could join us. [Bill] said, no, he needed to find another way home."
Girkins subsequently gave in to Hybels' request, leaving her husband who was being treated for heart trouble, to find his own way home from a conference as she flew with Hybels to close the deal on his book.
When the deal was done, Girkins said Hybels insisted on meeting with her instead of with her staff during the publishing process. This included a number of one-on-one meetings in places such as his beach home in Michigan, on his yacht, on his jet, or at restaurants near his summer home, the report said. Many times during these meetings, Girkins explained, the conversations got inappropriate.
"A good example would be the first time he saw me dressed casually," she explained. "He made a big deal of how I looked in jeans and said I needed to dress sexy more often."
Girkins noted that she never experienced what she experienced with Hybels with another Christian leader she worked with.
Another woman, Julia Williams, told the magazine that Hybels began to "pursue" her in the mid-1980s. She claimed that he flirted with her often while they were exercising and that he touched her inappropriately on her thighs at the gym.
The Willow Creek elder board said it will "examine allegations against Bill that have not been previously investigated by the Elder Board. We will respectfully reach out to each woman who has made an accusation, even if she has not brought her concerns directly to the Board."
Previous investigations had cleared Hybels of any misconduct. 
The board said it will also "continue to methodically examine our church culture, enhancing policies and informal practices that support healthy and valuable working relationships between men and women. We will also examine our policies about how concerns are raised about senior leaders and make any necessary improvements."
Elders also plan to work on "appropriate next steps" with Hybels over the next 45 days.