Former Willow Creek Pastor Releases More Details on Bill Hybels Misconduct Inquiry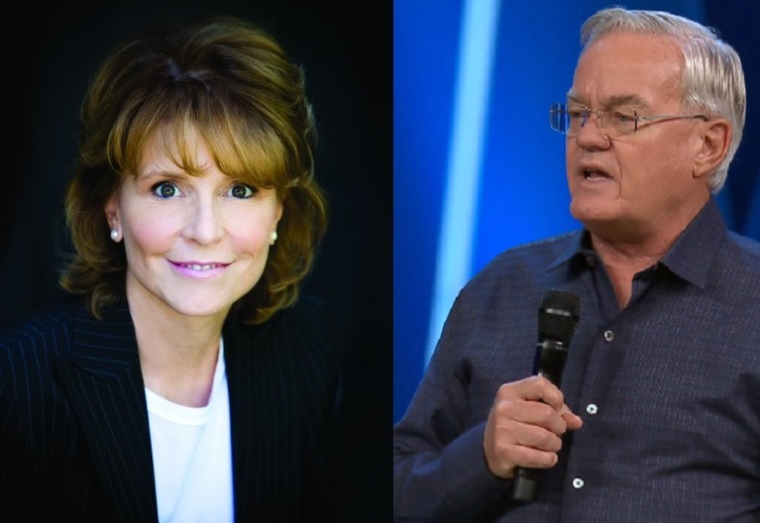 Providing more details on the sexual misconduct case against Willow Creek Community Church founder Bill Hybels, former staffer Nancy Ortberg claimed that the woman who alleged a prolonged sexual affair with Hybels was suicidal and that the founder was allowed to continue counseling the woman even after the allegation was made.
Ortberg, who served on the Board of the Willow Creek Association and on staff as teaching pastor at Willow Creek Community Church for nine years, decided to release the details two days after Hybels announced that he would retire, because she remains "deeply concerned about the process and church governance that brought us all to this point."
Ortberg said she first heard the "disturbing story" in 2014 from Leanne Mellado, a former Willow Creek staffer, who said a good friend of hers had confided in her.
"This story involved a fourteen-year sexual affair. After carrying this story on her own for over six months, Leanne made the Elders aware of these allegations, and I was sure a thorough and independent investigation would be done to find out the truth on behalf of the woman, the church, the Willow Creek Association, and Bill," Ortberg said.
She then detailed the investigative process conducted by the elders of Willow Creek which her husband John Ortberg, senior pastor of the nearly 4,000-member Menlo Church in Menlo Park, California, previously dismissed as "poorly designed" and dangerous for the women involved. 
According to Nancy Ortberg, the internal inquiry conducted by the church elders lasted a little over a week. During that review period, they discovered 1,150 emails between Hybels and the woman over the previous two years but "the Elders reviewed none for content."
They also had a "face-to-face conversation with Bill Hybels on April 6th. They said they could 'look him in the eye and discern if he was telling the truth.'" 
That same day, the elders had a 15-minute phone conversation with the woman who alleged the 14-year affair with Hybels. This woman had previously emailed another former Willow Creek staffer, Leanne Mellado, three times, saying "that if her story went public she would deny it."
"Then, the church Elders declared the matter closed. All of this had taken place over the course of only nine days. The coordinating Elder recommended that I talk to Bill Hybels directly," Ortberg said. 
At a later meeting, Ortberg said Hybels "admitted that the woman alleging an affair had spent many nights at the Hybels' home when Lynne was out of town." 
"In addition to everything we were learning, I and others on the Board of the Willow Creek Association grew deeply alarmed at Bill being allowed to continue in a counseling relationship with this woman who was suicidal, as well as the slipshod nature of the investigation and the overall lack of accountability in the Willow Creek culture," she wrote.  
For their part, the Willow Creek elders explained to the congregation that the woman had written a retraction of her claims, saying it was all a lie, and that she apologized several times to the elders and to Hybels and his wife.
According to the elders, their internal investigation included "numerous interviews and the hiring of an IT forensics firm to check Bill's technology devices. It also included reviews of emails, travel documents, personal financial records, church financial records, and calendars." And they found no evidence of misconduct.
The elders also hired an external investigator, who conducted a five-month investigation and found no evidence to support the allegations.
On Tuesday, Hybels resigned months earlier than planned, while staunchly maintaining his innocence, explaining that the controversy has become a "distraction" to ministry work. He called some of the allegations "misleading" and others "entirely false."
"I've been accused of many things I simply did not do," he said. 
The controversy went public last month when the Chicago Tribune published an extensive investigation of allegations from several women, which included the prolonged affair, suggestive comments, extended hugs, an unwanted kiss, and invitations to hotel rooms. 
Hybels admitted to being sometimes naïve in his relations with others and noted some of his actions were misinterpreted.
According to Ortberg, when Hybels was asked at a 2014 meeting with elders and Willow Creek Association Board members about two women who made allegations against him, "Bill characterized both of them as 'having drinking problems,' being 'unstable' and 'stalking his family.' I was the only person on either Board who knew the identities of both women, and I knew they were smart, kind, and diligent leaders," Ortberg wrote.
She further noted that at that same meeting, Hybels was asked about his "special arrangement with I.T.," where his emails were permanently deleted on a frequent basis.
"During that meeting, an Elder told a WCA Board member that Willow Creek had 'no document retention policy.' This was the first time either Board had heard about this arrangement, but both of these women told us separately that Bill had told them about this 'special arrangement' years prior," she said.
Ortberg, who is currently a founding partner of TeamWorx2, a business and leadership consulting firm, also recalled how she felt inappropriately touched by Hybels after a meeting with others in his hotel room on a mission trip to Tasmania.
"When I got up to leave Bill stopped me at the door and hugged/held me tightly for about thirty seconds. Stunned, I finally slipped my arms up between us and pushed him away. I went back to my hotel room and cried, not understanding what had just happened. Later I did not know how or who to talk to and began to second-guess and doubt myself as to its significance; that is, until years later when I began to hear stories of other similar encounters," she said.
Others like Nancy Beach, Willow Creek's first female teaching pastor, have also spoken uot this week, saying the truth needs to come to light. She said Hybels' resignation over multiple allegations of sexual misconduct was not enough to rectify the damage caused by his alleged actions and called for more contrition and accountability.