'We Need Someone to Help Us,' Yazidi Refugee Says After Fleeing Home in Iraq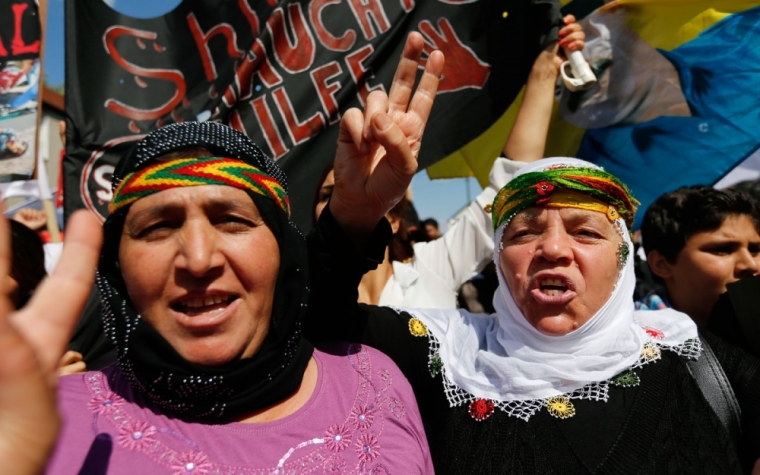 An escaped Yazidi has opened up about her family's experience while being trapped on the side of a mountain, fleeing persecution from ISIS in Iraq.
Jamal Jamir, 23, told CNN how his family fled to Mount Sinjar in order to avoid persecution from ISIS but were trapped on the mountain, waiting for food and water to arrive. After leaving the mountain and walking to Syria, they traveled back to Faysh Khabur, which is controlled by Kurdish forces; unfortunately, his two younger brothers did not survive the journey.
"What we do? Not enough water and dusty," Jamir said. "They died. We are poor people. We don't have any problem with anybody. We need someone (to) help us."
Thousands of Christians and Yazidi have fled their homes in order to avoid being put to death by members of ISIS, who hope to establish an Islamic Caliphate (state) in Iraq and Syria. As their stories emerge, they show the true terror the families face.
Nawaf Suliaman is a Yazidi currently living in the United States; he learned that four of his relatives, all children, died of dehydration on the mountainside. His sisters are being held captive by ISIS and have been given the option of either converting to Islam or dying.
President Barack Obama had ordered airstrikes in Iraq, hoping to help relieve the pressure on those in the mountain. He also had food and water dropped in the area; helicopters tried to rescue Yazidi on the mountainside but were unable to take on the hundreds that were actually there. President Obama has not said whether there will be more rescue attempts, but it is unlikely.
"The Yazidis who remain are in better condition than previously believed and continue to have access to the food and water that we have dropped," a statement from the Pentagon said today, according to the BBC. "Based on this assessment … an evacuation mission is far less likely."
The U.S. will continue to provide humanitarian support and has begun arming Kurdish troops to fight the ISIS forces. France recently joined in this effort and is also arming Kurdish forces. The United Kingdom has pledged to join in a rescue mission for those who are being displaced.