Wealthy Church of Latter-day Saints Makes $266M in Sales From Lavish Mall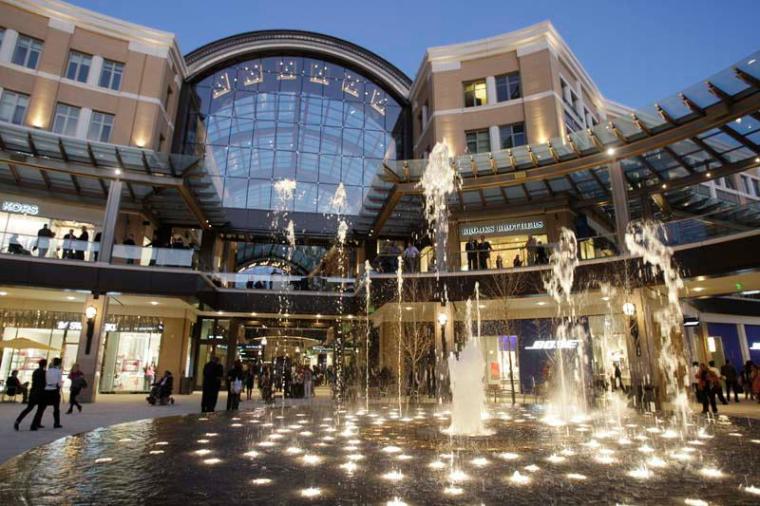 City Creek Center, a lavish shopping mall owned by The Church of Jesus Christ of Latter-day Saints in Utah, is expected to register some $266 million dollars in sales after just a year in operation.
An Associated Press report notes that tax data released on Wednesday forecast the impressive profits for the outdoor downtown Salt Lake mall known for its set of retractable roofs.
"We are very pleased with the performance of the Center and thrilled to be part of the revitalization of downtown Salt Lake City," Linda Wardell, manager of City Creek Center, told AP. "We look forward to the next steps in downtown's growth and vitality."
The City Creek Center was built by City Creek Reserve Inc., a for-profit firm owned by The Church of Jesus Christ of Latter-day Saints, for reportedly $1.7 billion. It opened in March 2012.
While the church body, whose members are known as Mormons, does not dispute the cost of building the center, it has not confirmed it either. AP pointed out that a set of condominium towers is suspected to have ballooned the total cost of the project to $2 billion.
Apparently, however, City Creek's success has come at the expense of another more family-oriented shopping center called The Gateway. Sales dropped by some 20 percent to $150 million, according to the Utah Tax Commission.
That mall also lost tenants to the City Creek Center including an Apple store.
"Tax economists say City Creek Center is cannibalizing some of The Gateway's sales. They believe City Creek Center also has grabbed shares of other shopping malls around Salt Lake City, including upscale Trolley Square on the city's east end," noted the AP.
City Creek Center is an impressive combination of architecture and technology covering two blocks in downtown Salt Lake City. It boasts "outdoor walkways, plazas, fireplaces and metal sculpture. Waterfalls, fountains and a trout pond are part of the village-like development, which includes condominiums and is joined by a glass-encased pedestrian bridge over Main Street," AP added.
Well known for its wealth, the LDS Church is estimated to bring in some $7 billion in tithes and other donations annually.