Weiner Campaign Spokesperson Trashes Fired Intern in Expletive-Laden Tirade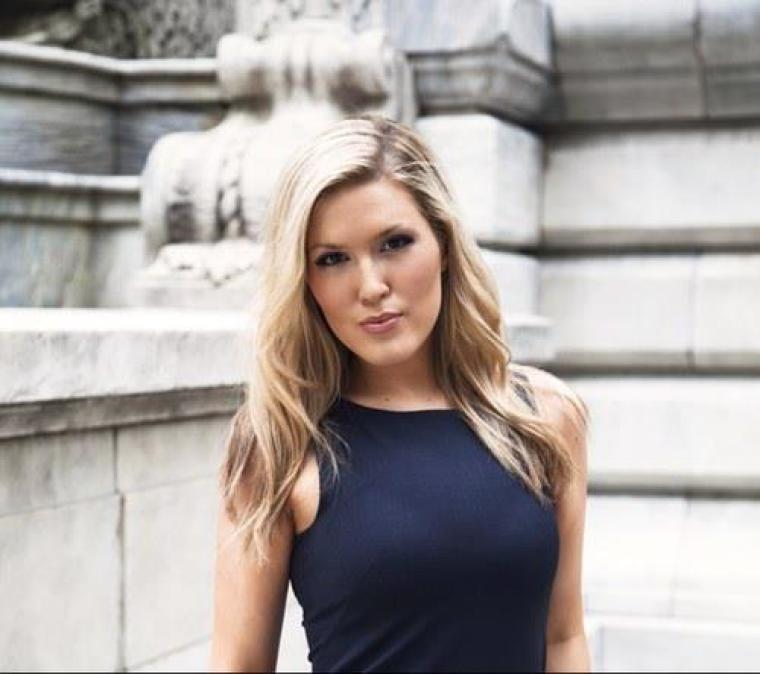 A spokeswoman for the campaign of New York City mayoral candidate Anthony Weiner publicly trashed a former intern in an expletive-laden tirade after she embarked on an unflattering tell-all tour of her experience working for Weiner in the media.
In the tirade, Weiner's communications director, Barbara Morgan, told TPM on Tuesday that the former intern, college student and writer, Olivia Nuzzi, is a fame seeking "b****" that "sucked" at her job.
"Morgan also called Nuzzi a 'sl*tbag,' 'twat,' and 'c*nt' while threatening to sue her," according to TPM, because she had signed a non-disclosure agreement.
Nuzzi reportedly gave her first account on life with the Weiner campaign in a blog called nsfwcorp, where she charged that Weiner's recently resigned campaign manager, Danny Kedem, quit his post because Weiner lied to him about the timing of his controversial sexts.
"Although Weiner had warned that more lewd messages or photos might come out at some point during his mayoral campaign, the clear implication was that his reckless behavior had stopped with his resignation from Congress in 2011," wrote Nuzzi.
"The source suggested that Kedem would have stayed on if Weiner had been honest with him on the actual timeline of events. The source also inferred from developments that Weiner had lied to other key staffers," she noted.
Nuzzi also claimed that Kedem wasn't the first staffer to quit Weiner's campaign.
"The New York Times reported Kedem's departure Saturday evening (although my source confirms that the resignation happened on Saturday morning). What the Times didn't report is that Kedem is just the latest in a series of staffers who have fled the campaign," she wrote.
In a follow-up article published in the New York Daily News on Tuesday, Nuzzi highlighted that many of Weiner's staffers joined his campaign only to get close to Weiner's wife, Huma Abedin, and that he mistakenly called three interns "Monica."
"Their hope was to make a connection with Weiner's wife, Huma Abedin, and thus forge a potential connection to her longtime boss, Hillary Clinton, to get an inside track for a campaign position if she ran for president in 2016," wrote Nuzzi.
She pointed out, however, that others had come to the campaign simply because of Weiner's potential for mayor.
"He is 'bright, innovative, impassioned and incredibly in touch with the city in which he was raised,'" Nuzzi said one staffer told her.
Nuzzi also claimed that a lot of Weiner's staffers, including Weiner's communications director, Barbara Morgan, had short resumes because he had difficulty hiring veteran operatives.
Morgan, however, was not pleased with Nuzzi's disparaging accounts of life in the Weiner camp and she ripped into her mercilessly in the TPM interview.
"I'm dealing with like stupid f**king interns who make it on to the cover of the Daily News even though they signed NDAs and/or they proceeded to trash me," said Morgan to TPM. "And by the way, I tried to fire her, but she begged to come back and I gave her a second chance."
Morgan, who said Nuzzi stopped interning for the campaign four weeks ago, called her claims "bulls**t" and suggested that she would never get a job in New York's political scene because of what she did.