Westboro Baptist Church Chased Out of Oklahoma Town by Angry Crowd - See the Fiery Counter-Protest (VIDEO)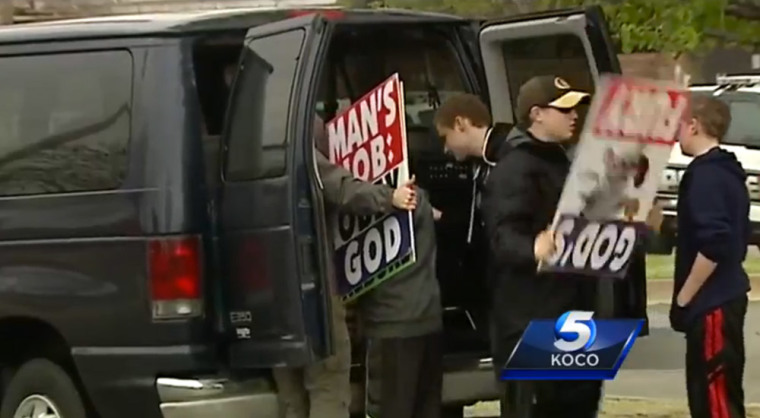 Sunday afternoon, protestors from Westboro Baptist Church set up in Moore, Okla., where a devastating tornado killed 24 people in May 2013. The church filed the permit to protest the prior week, and word got out, enflaming Moore residents.
More than 2,000 of the city's residents lined up across the street from Kansas church members. Tensions were already running high when the protest started, and they soon boiled over. Less than 10 minutes into their protest, Westboro members were forced back in their vans by police as the counter-protestors started crossing the street to confront them.
See the action in an attendee's first-hand video below and this KOCO report.