Qatar World Cup: What Christians should know before traveling to the Islamic country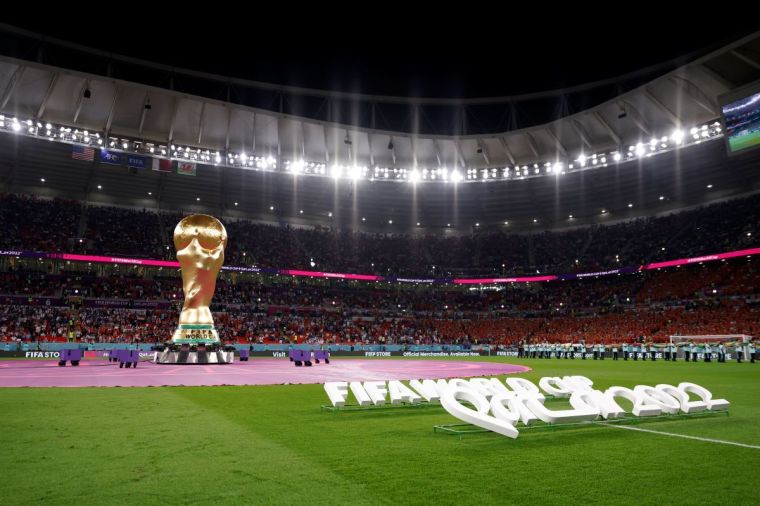 The 2022 World Cup in Qatar is officially underway, even as some fans are scrambling to understand the customs and laws of the Sunni Muslim nation.
Officials stunned the FIFA world two days before kickoff when officials announced all alcohol sales would be prohibited at all eight of Qatar's World Cup stadiums.
But while alcohol is tightly regulated in Qatar, it's far from the most controversial regulation.
In an advisory, the U.S. State Department warned any Americans traveling to Qatar to abide by several laws in the Islamic country that could result in jail time.
Reminding citizens that the "First Amendment protections of the U.S. Constitution do not apply to U.S. citizens outside of the United States," officials warned Americans against engaging in any form of assembly or protest.
The State Department also urged travelers to avoid "religious proselytizing or advocacy of atheism, and speech critical of the government of Qatar or the religion of Islam" while in the country, all of which may be criminally prosecuted.
According to Addison Parker of the U.S.-based watchdog group International Christian Concern, even wearing the wrong kind of jewelry could be perceived as proselytizing.
"For example, if wearing a cross necklace, [one] should be mindful of how that simple act might be perceived as an attempt of sharing the Gospel," Parker told The Christian Post. "If a person stays within the Christian ex-pat circles, the freedoms are a bit wider, albeit still restricted. 
"If someone understands what the government does not want (conversion), then it is easier to avoid situations where one could be accused of such activities," Parker added. 
With most citizens identifying as Sunni Muslims, Qatar is a nation whose laws and customs are rooted in the Quran and the Hadith, the sayings of Muhammad. However, Qatar is considered less conservative than other Islamic nations, like Saudi Arabia.
Qatar, for example, allows some non-Muslims to practice their religion in designated areas like Doha's Religious Complex. But even the State Department warns "all faiths are not accommodated equally."
Richard Ghazal, executive director for In Defense of Christians (IDC), a global human rights and advocacy group, told CP that anyone caught engaging in any type of proselytizing could face severe consequences. 
"While the practice of Christianity is nominally allowed, there is to be no outward expression of any faith other than Islam," Ghazal said. "Proselytizing any faith other than Islam is strictly prohibited and could carry a heavy penalty" as severe as death, although that remains unlikely.
According to State Department officials, Islam and Christianity are the only religions officially registered in Qatar that are allowed to have their own places of worship.
The real danger for Christians, said Ghazal, may be in Qatar's blasphemy laws, which, unlike apostasy laws, apply to all people of all religions and all nationalities — including World Cup fans.  
"Visitors at the World Cup risk subjecting themselves to the harsh blasphemy codes if they speak even mildly critically of Islam," he said. "The law seeks only to prohibit blasphemy against Islam and the Muslim prophet, while hostile and obscene words against Christianity are not regarded as blasphemy."
Other customs require both men and women to cover their bodies, often from their heads to their knees. 
Under Islamic Shariah law, Qatari women typically wear a hijab headscarf and long black robes, while men wear traditional garments known as a thoub, a long and loose-fitting white garment.
The State Department warned Americans about sexual intercourse outside of marriage, which is illegal in Qatar. Because it is outlawed, any pregnant women who want to receive prenatal care at a Qatari hospital or medical facility must provide officials with a marriage certificate. 
Any travelers who identify as LGBT are also urged to consult with the State Department upon arriving in Qatar, where homosexuality is criminalized. 
Christians represent over 10% of Qatar's population, comprised mostly of ex-pats and other foreign workers, according to Ghazal, who urged any Christian headed to the World Cup to "become very familiar with Arab, Muslim and Qatari cultural norms."  
"This is a necessary defensive precaution," he added.
Qatar ranks as the 18th worst country when it comes to Christian persecution, according to Open Doors USA's 2022 World Watch List. 
According to a FIFA spokesperson, the decision not to sell alcoholic beverages at the games was made after discussions between Qatari officials.
While alcohol is legal in Qatar, it is highly regulated and available on a limited basis to non-Muslim, non-Qatari adults over the age of 21. U.S. officials said that public intoxication could lead to legal consequences up to and including deportation.
Venues serving alcohol may refuse service to patrons if they believe them to be Muslim, "regardless of the patron's actual religion, nationality, or personal choice."
Alcohol is typically available for most international patrons over the age of 21 in most hotels and restaurants, officials said.
Traffic tickets and accidents are treated differently in Qatar than in the U.S. Violations caught on camera are tracked virtually, and drivers are responsible for checking an online system to learn if they have any fines to pay. The State Department reports that travelers with unresolved vehicle accidents or penalties may be prevented from departing the country.